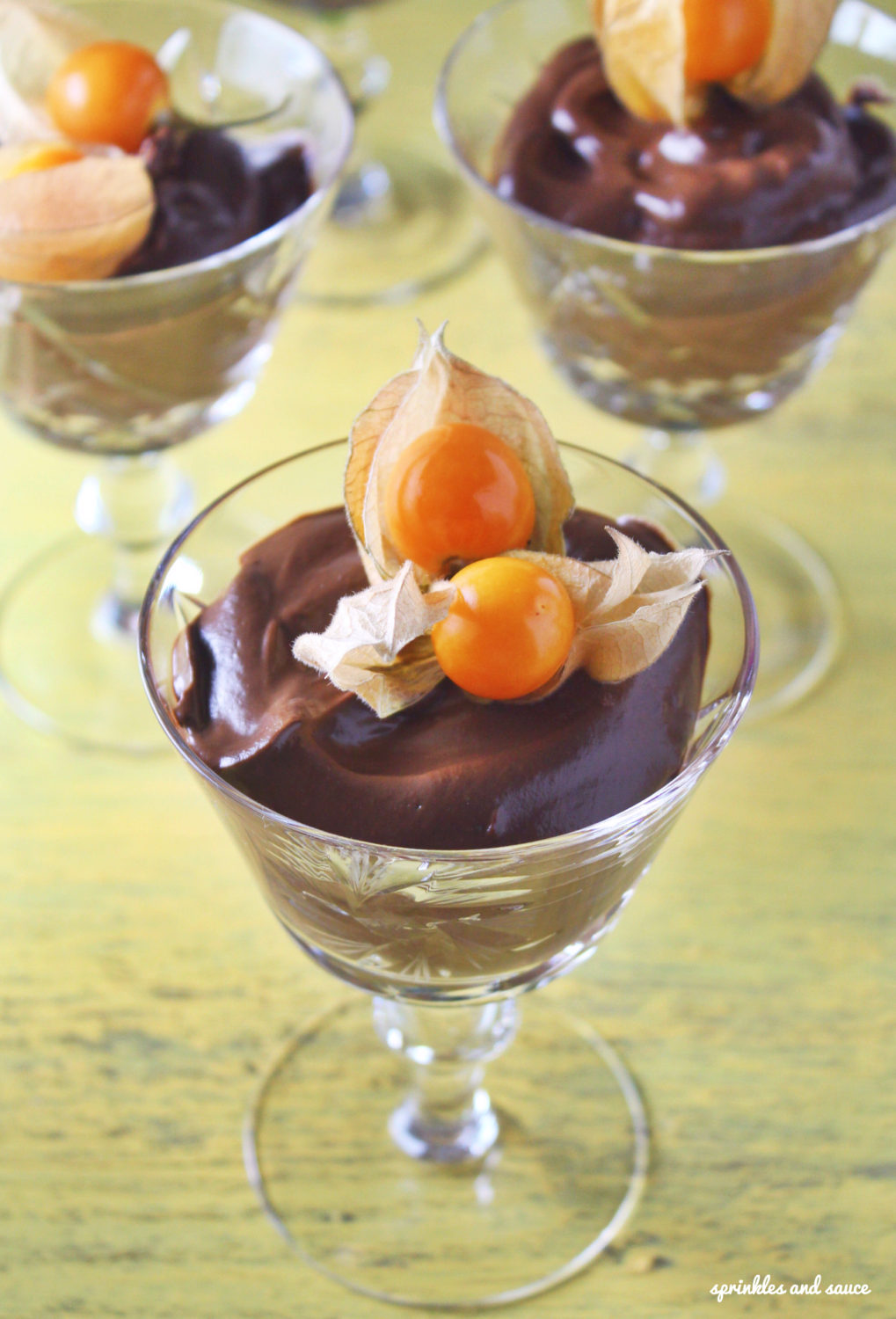 Avocados are not just for guacamoles or savoury dishes anymore my friend.  Avocados make healthy desserts, did you know that? Growing up, my aunt would mash ripe avocados with milk and sugar and leave the mixture in the fridge to completely cool and then you take a spoon and eat the whole bowl in one sitting! It might sound a little odd to you, but I promise it was real good! I am not quite sure what it's called or if my aunt just made up the dessert, but it was one of our favourites, specially when it was hot out! Adding more fat and sugar to avocados might not sound super healthy to some of you, but I was given another recipe by a friend of mine to try out.   This friend told me to try and make a healthy chocolate mousse using avocados.  She said she makes it for her and her husband and they love it.  I was a little bit hesitant to follow her advice.  I mean, if you're going to have dessert, it might as well be rich and satisfying, right? Go big or go home! But one day, I decided to make this avocado chocolate mousse and now I am a believer! The mousse turned out rich, creamy, chocolatey with no real avocado taste (so you don't even have to tell your dairy loving friends that you switched out the high fat cream with avocados).  And along with being amazing, this mousse took no time to make at all and it was real easy clean up afterwards.  If you're like me and can't get away from having sweets, but need something that you're body will thank  you for, then try making this avocado chocolate mousse for yourself or for company.  Here's the quick and easy recipe for you to try out:

Avocado Chocolate Mousse
Ingredients
½ cup semisweet chocolate chips, such as Ghirardelli
4 very ripe (8 ounce) avocados, peeled and pitted
½ cup agave
½ cup unsweetened cocoa powder
⅓ cup almond milk
1 tablespoon pure vanilla extract
¼ teaspoon fine salt
fresh berries, for garnish
Instructions
Place the chocolate chips in a small bowl. Place over a small saucepan of barely simmering water. Stir until the chocolate is melted and smooth, about 3 minutes. Set aside to cool slightly.
Place the melted chocolate, avocados, agave, cocoa powder, almond milk, vanilla and salt in a food processor. Blend until smooth and creamy, scraping the sides of the bowl as needed. Spoon into glasses and refrigerate for at least 3 hours (can be prepared 1 day in advance). Garnish with fresh berries and serve.
Notes
*Giada said to use a food processor, but we used a Vitamix and it turned out just fine. A blender should be good as well.