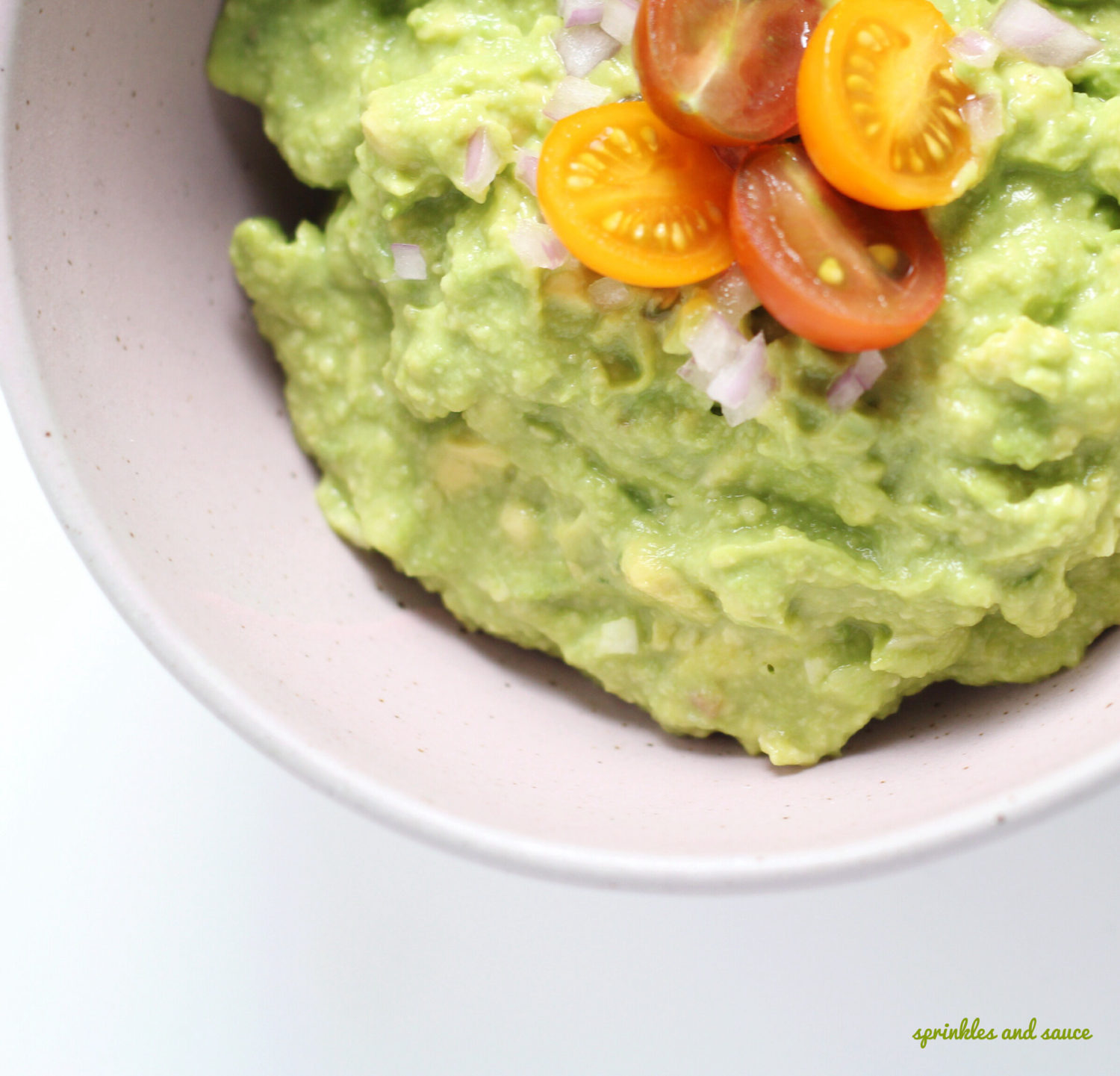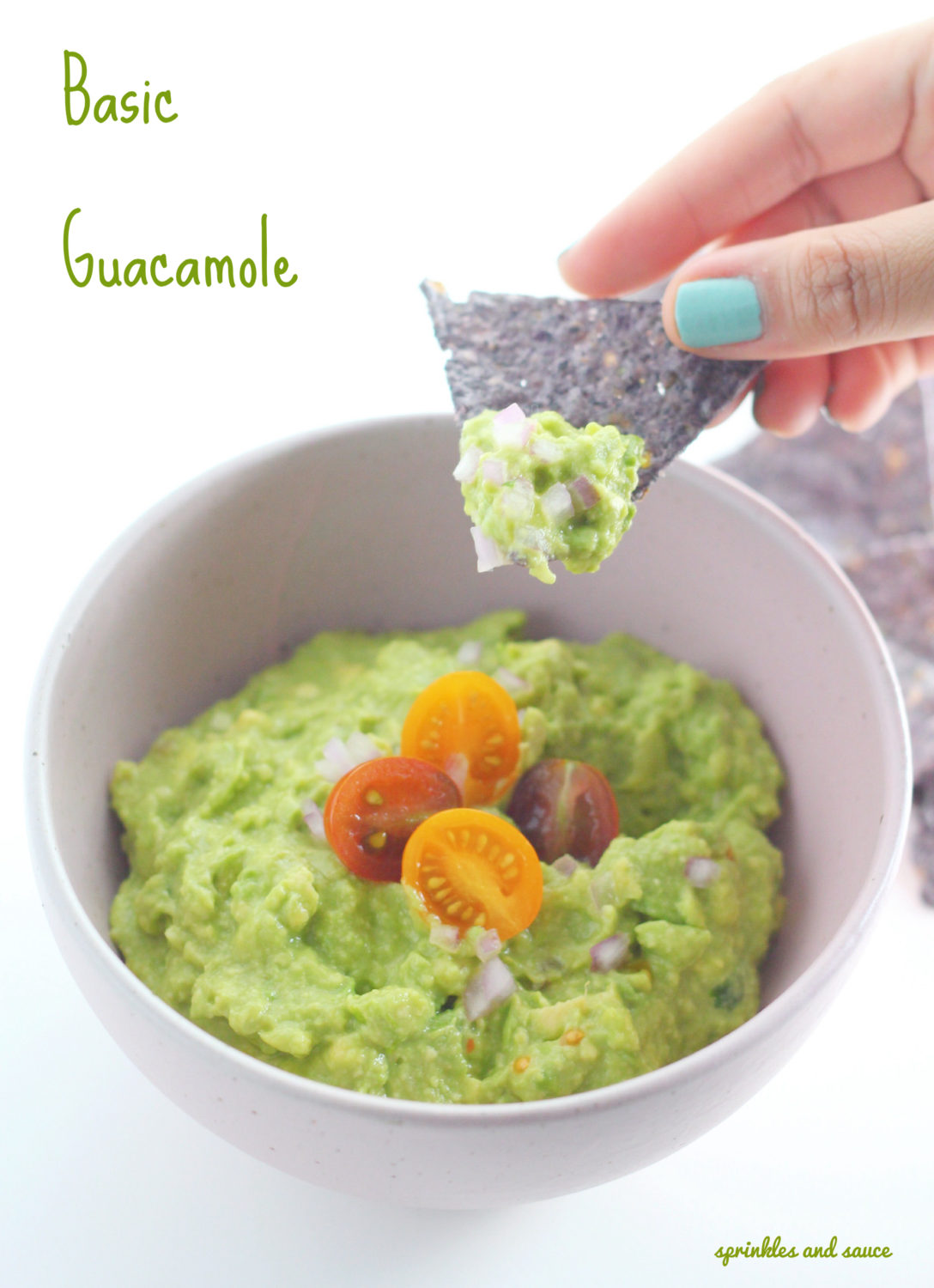 I love love love chips.  And I like all kinds really – potato, corn, rice, etc.   I blame my childhood for my love affair with chips.  I grew up eating mostly homemade food for meals and snacks. We had chips like once or twice a month! So as I got older and started getting daily allowance, my first visit after school was to a convenience store to spend my money on those forbidden chips!  Arkadi is not a chip person, he'd rather munch on radishes for his snack!  So to please us both, we like to make guacamole and have it with chips and salad.  This way, both of us get what we want  – I get my chip craving satisfied and Arkadi gets to snack on something healthy!  This guacamole recipe is so fast and easy to make and you likely already have some, if not most, of the ingredients at home anyway! So here's the recipe for you to try out:

Basic Guacamole
Author:
sprinkles and sauce
Ingredients
4 small and ripe avocados
3 garlic cloves, minced
juice of 1 small lemon
salt
Instructions
In a non metallic bowl, add minced garlic.
Cut avocados in half, remove the seed and scoop out the avocado with a spoon. Add avocado to the bowl.
Add juice of 1 lemon.
Using a fork, roughly mash the avocado, but leave it a little chunky.
Season with salt.