Ramen is so popular in Japan that the country is saturated with all kinds of ramen restaurants – from a specialty restaurants, to mom and pop eateries and  street carts! So far, here in Toronto we're all about this Japanese noodle right now! Rightly so, since we have experienced the longest, coldest, iciest and snowiest winter ever in years! 
Here's a little about ramen : there are two major components of ramen – the noodles and the broth.  The noodles have to be firm and chewy in texture.  At Kinton Ramen, our new favorite place, you have a choice of either thick or thin noodles and so far, we've only ever had their thick noodles so we have to go back and try out the thin version.  Then there's the broth.  There are several kinds of broth – shoyu (soy sauce), shiyo (salt), tonkotsu (rich and pork based) and miso.  The broth is a combination of all kinds of flavours or umami.  We've had the shiyo and shoyu at Kinton and so we have to go back and try the miso!  You can make your ramen as simple as you want or add in extras like: pork shoulder, pork belly, chicken breast, seaweed, salted egg, green onions, cheese (yes! I said cheese), freshly grated garlic, etc.  
Here are some photos from our visits at Kinton Ramen: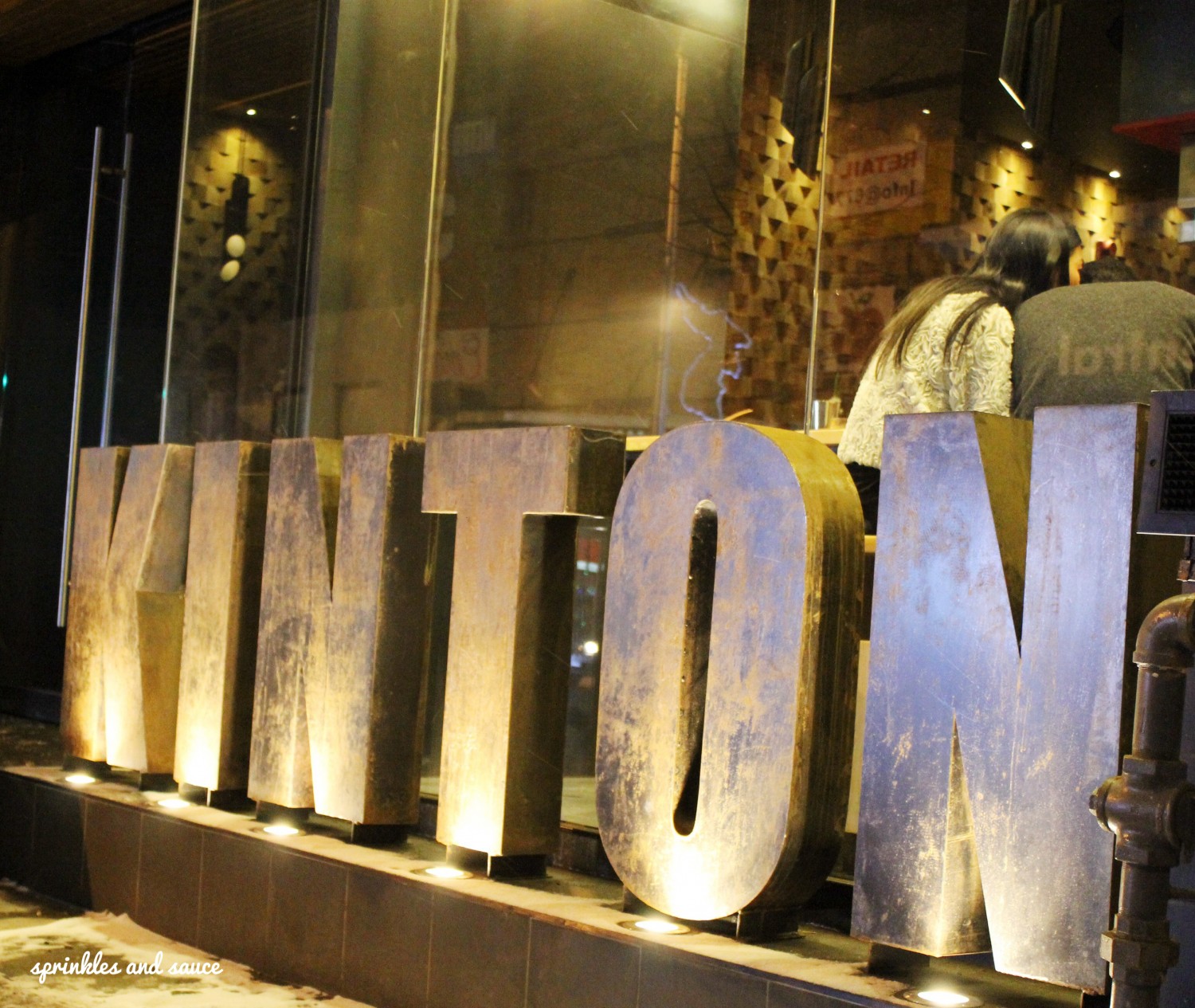 Shoyu Ramen with pork belly and thick noodles: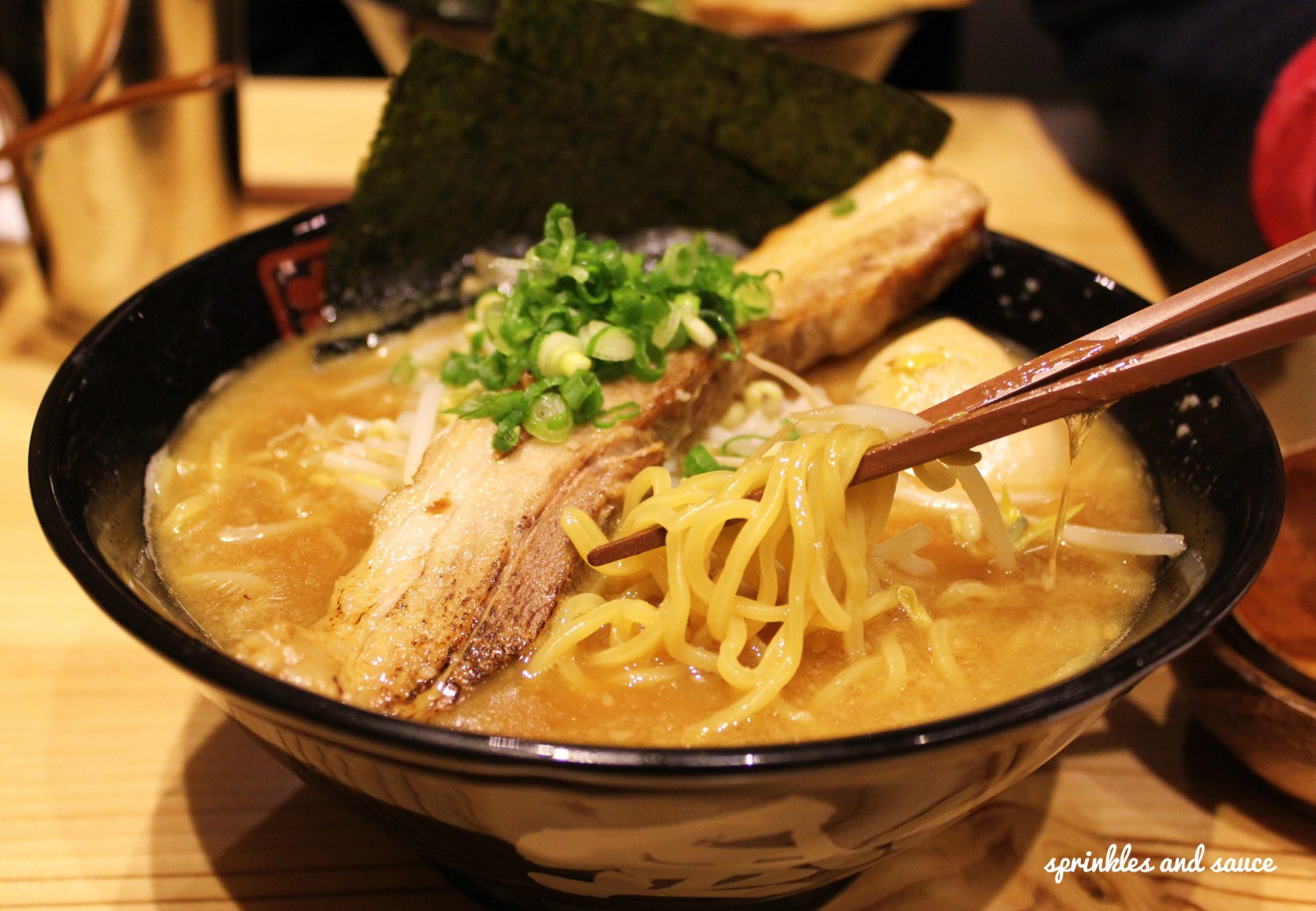 Chicken Ramen with chicken breast and thick noodles: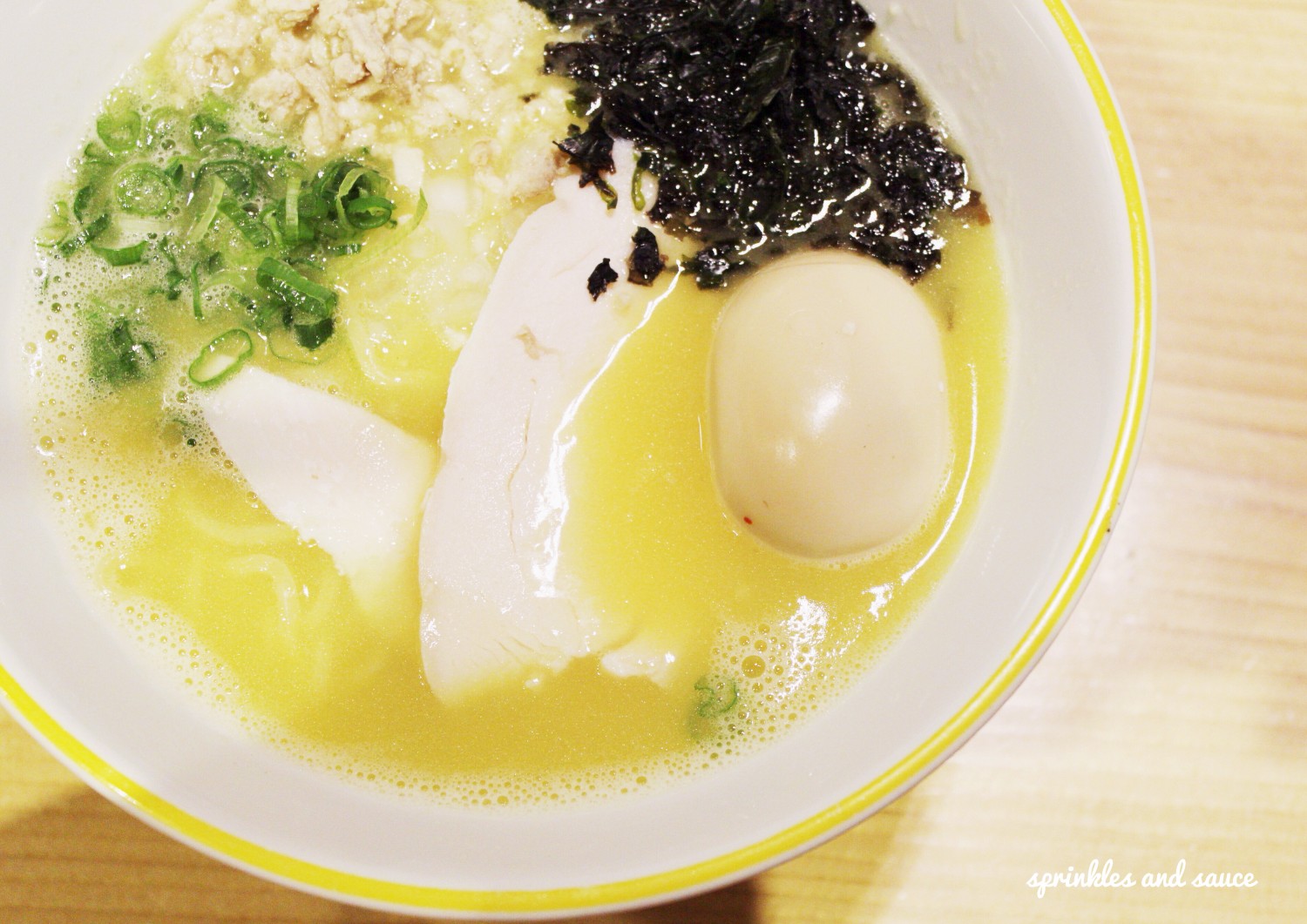 Squid Balls :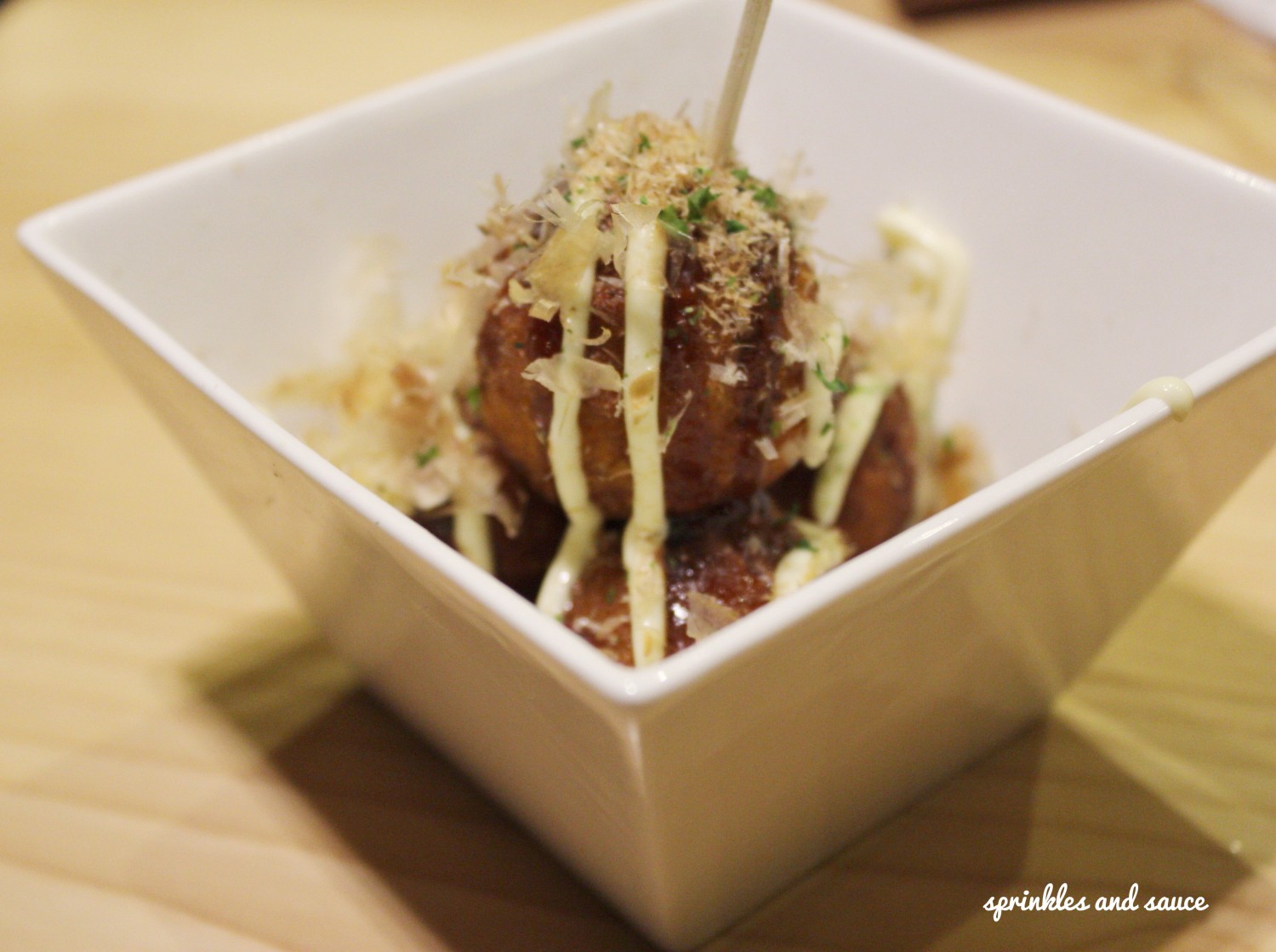 Original Karaage: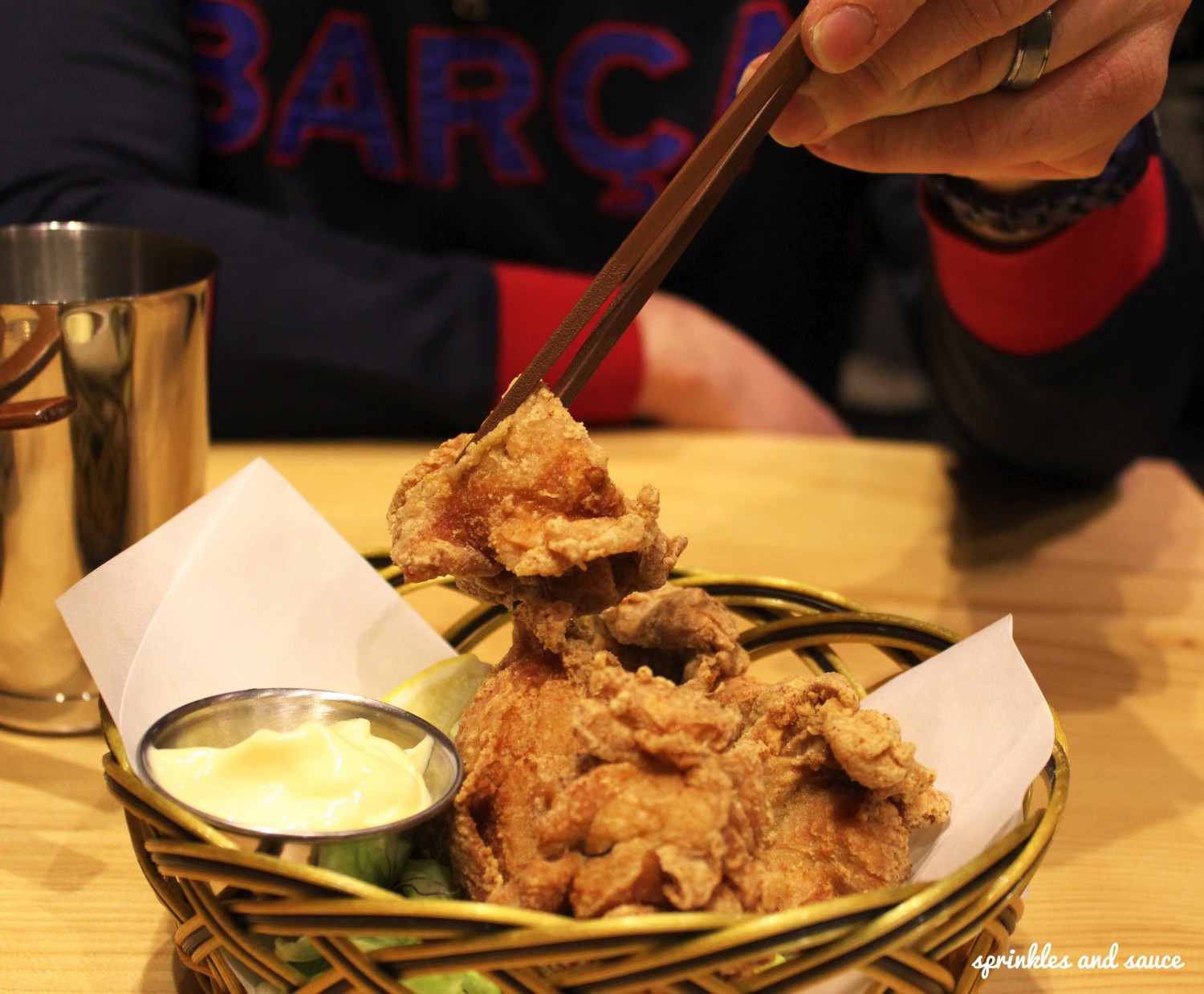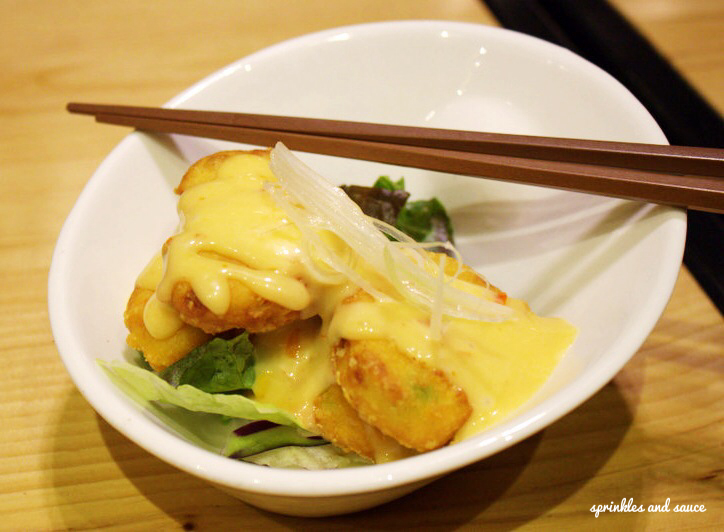 Arkadi's jealous of this guy and is now trying to convince me to get a torch !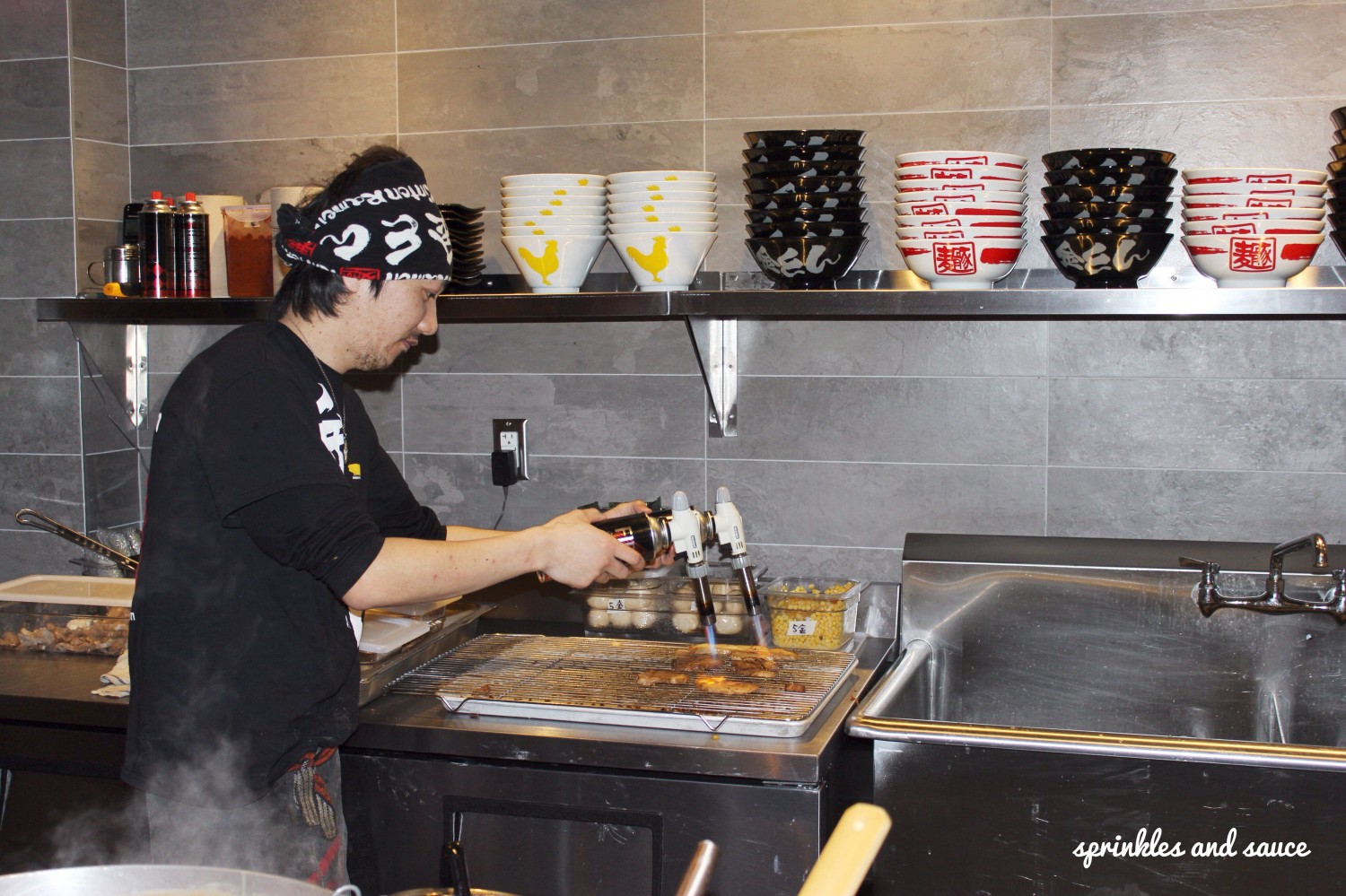 Friendly and fast service!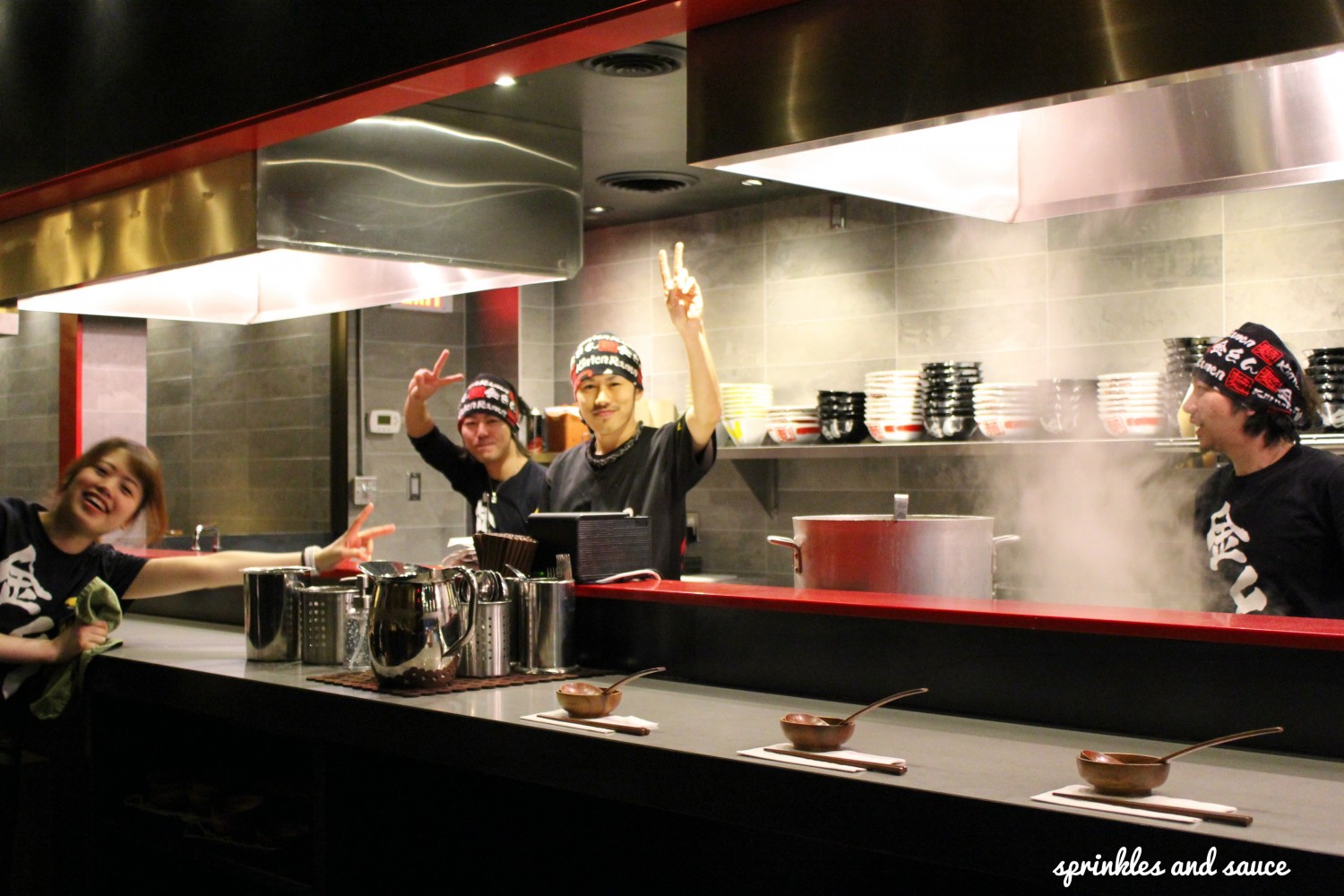 Try them out and let us know what you think.  They have two locations now – one in Chinatown and the other in Korea Town!