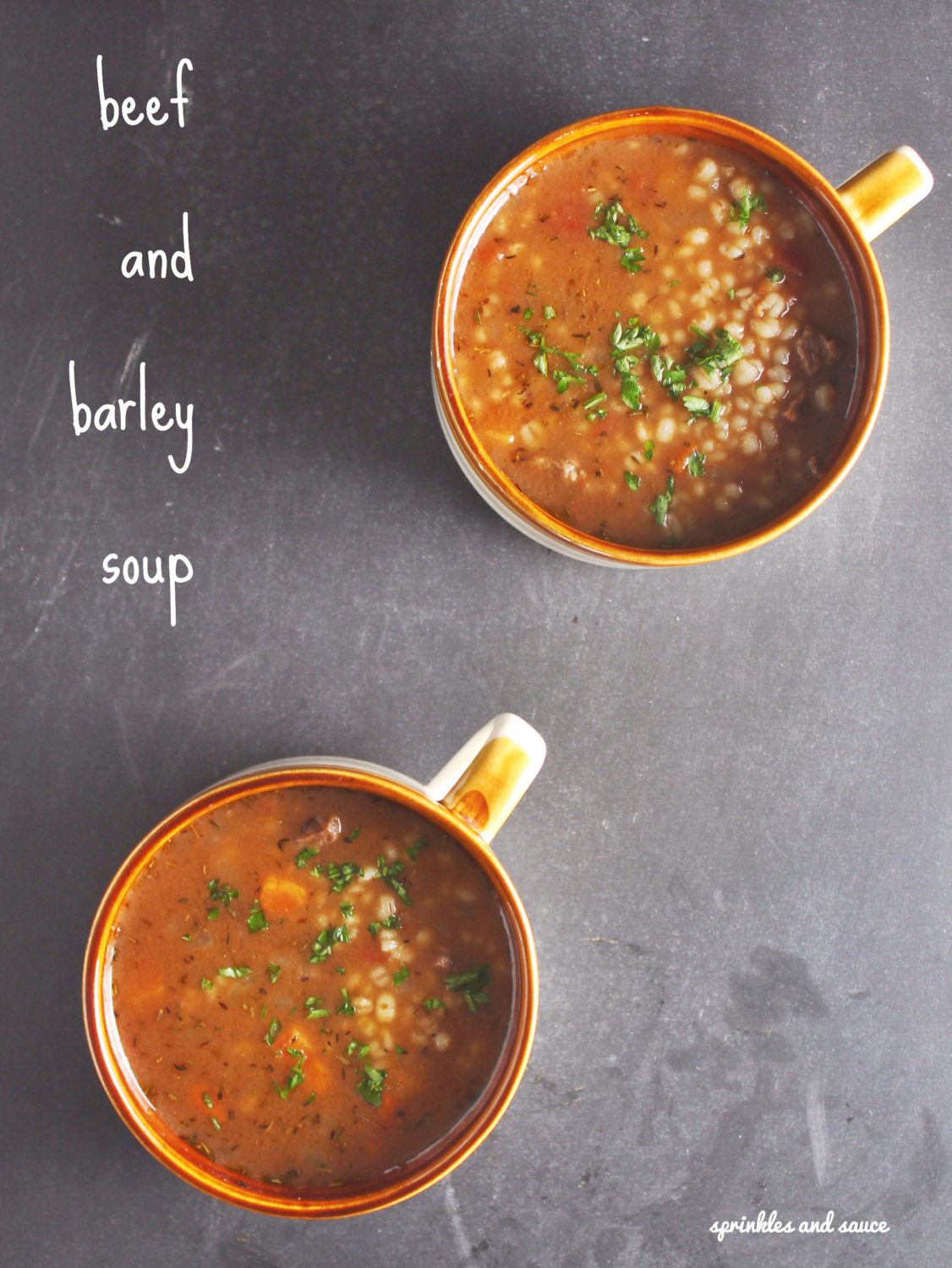 Fall season is upon us again and you know that means – soup time! Soups are amazingly easy to make and so so comforting specially on those chilly days when all you want is to stay inside and be warm! This recipe is super easy to make specially because you can make it overnight as you sleep – thanks to our super handy slow cooker! Here's the recipe for you:  
Beef and Barley Soup
Ingredients
2.5 lb chuck roast, cut into bite sized pieces*
1 cup pearl barley
2 medium onions, chopped
6 carrots, chopped
1 14oz diced tomatoes
48 oz of beef stock, low sodium
5 sprigs of thyme
salt
pepper
Instructions
Season the beef shanks really well with salt, pepper and dried thyme.
Put the seasoned shanks in the crockpot first.
Then add the barley, chopped onions, carrots and diced tomatoes.
Finish it off with the beef stock.
Cook on low for about 8 hours.
Every few hours, stir the soup and add more stock, if necessary.
Season with salt and pepper.
Notes
*we used 3 lbs of beef shanks for our version. if you are using beef shanks, add the shanks in the crockpot first and then season them. once the soup is ready, take out the beef shanks (careful they will be really tender at this point) and cut them up into bite size pieces and add them back to the soup. discard the bones.