We were watching one of our favorite shows recently and one of the characters, a footman, had to do a culinary test and he was asked by the head chef about Vichyssoise.  So this soup, we found out, is very similar to potato and leek soup except for the fact that Vichyssoise is usually eaten cold and it has a fancy sounding name!  We are not big fans of cold soup (especially not during our wonderful Canadian winter we're currently experiencing), but the show did inspire us to make potato and leek soup again! And so off we go to the grocery store to pick up the ingredients.  Seriously, this soup is so easy to make and you only need very little ingredients. Of course, a bowl of this warm, hearty soup is enough to keep the winter blues away and in just one bowl of this soup, you have your protein, carbs and vegetables all in one! You don't have to add bacon if you don't want to, but why wouldn't you want to add bacon? Bacon makes everything good!  Here's the recipe for you: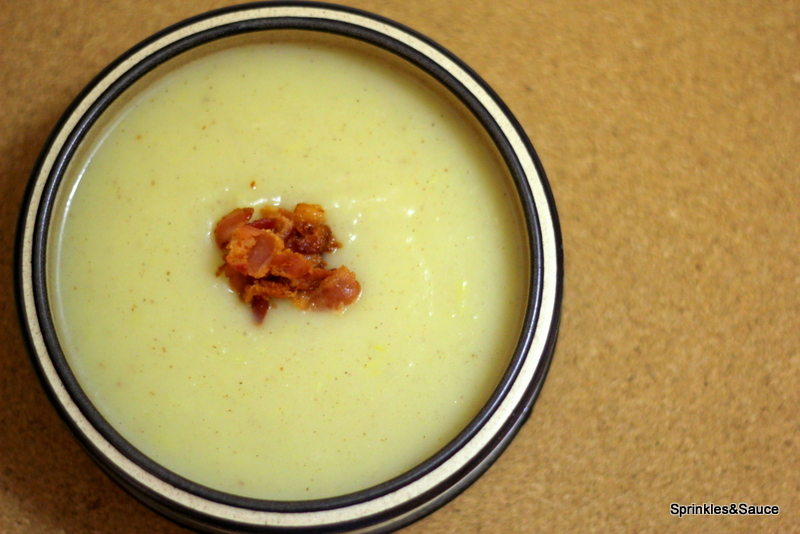 Potato and Leek Soup with Crispy Bacon
Author:
sprinkles and sauce
Ingredients
10 bacon slices, chopped
2 large leeks, chopped
1 lbs of potatoes, cubed
2-3 cups of chicken or vegetable broth
salt and pepper
Instructions
In a large saucepan, cook the bacon until crispy. Set aside and reserve some of the bacon fat.
In the bacon fat, add the chopped leeks and saute until softened.
Then add the potatoes and cook until the potatoes are tender but not browned.
Then add the broth and let it simmer for about 20 minutes.
Once the potatoes are are fully cooked, puree the mixture using a handheld blender or an actual blender.
Season with salt and pepper.
Serve topped with crispy bacon bits.
Notes
For the leeks: Rinse the leeks. Cut the leeks lengthwise. Chop off the roots. Chop the white and green parts only. Place the chopped leeks into a bowl and add cold water. Move the leeks around using your hand to dislodge any stuck dirt. Once you've completely rinsed the dirt off , remove leeks and place them in another bowl.
You add this: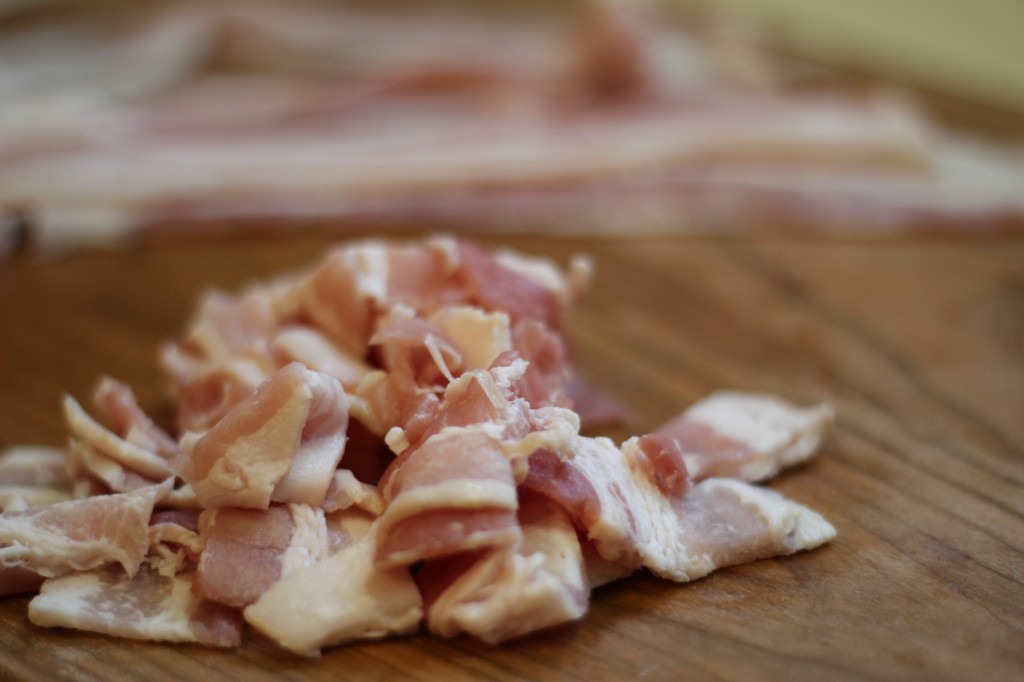 Then this: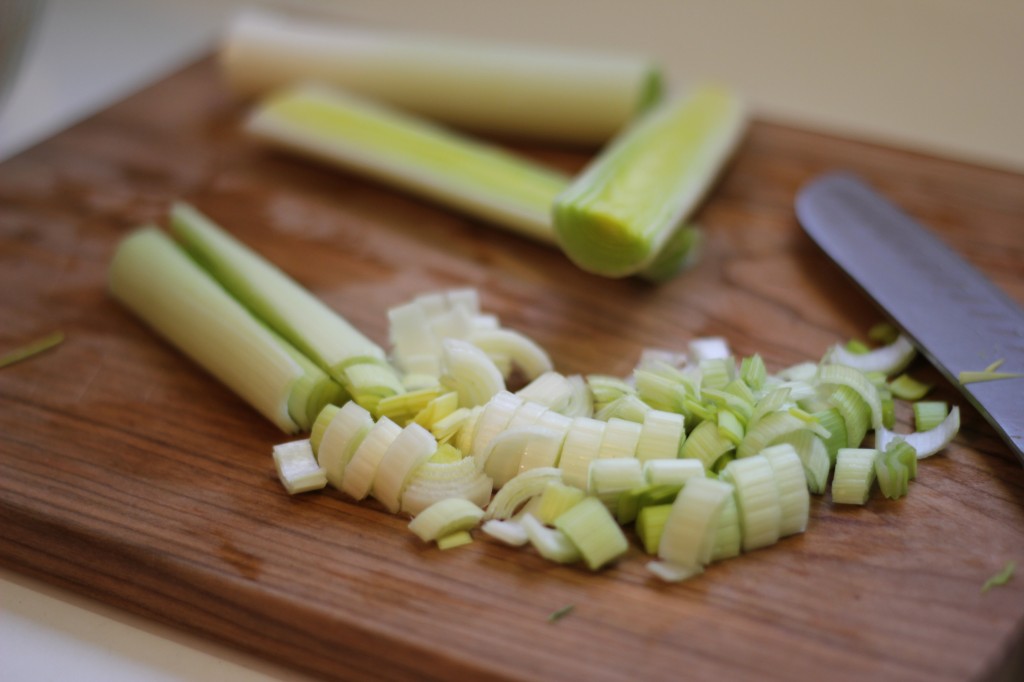 Then finally this: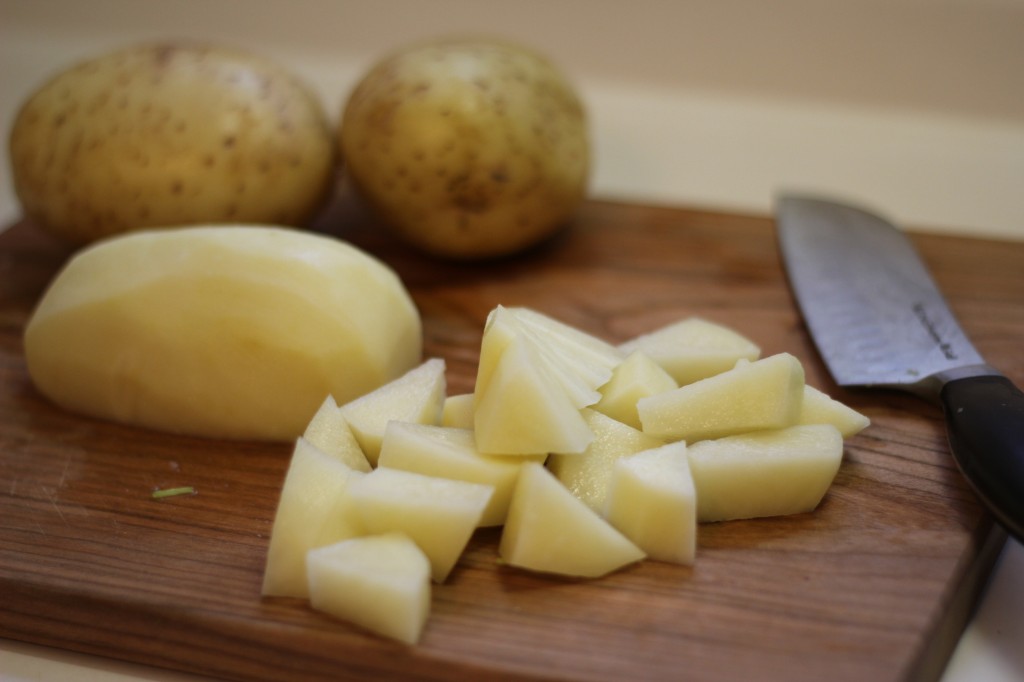 And you end up with this: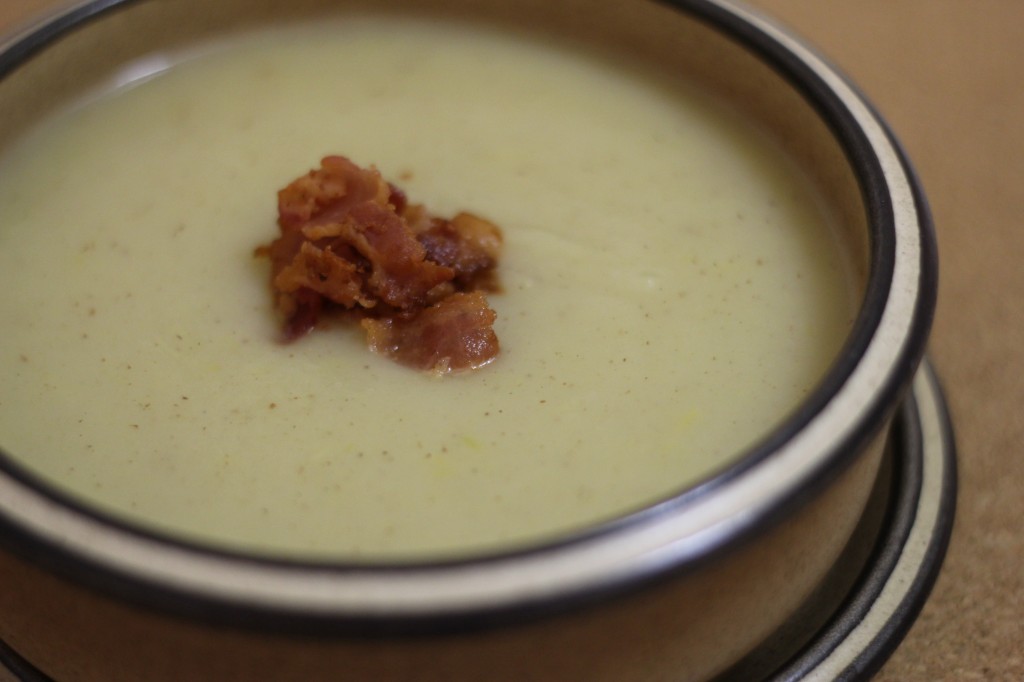 A bowlful of this hearty soup to help you deal with the cold! Enjoy!