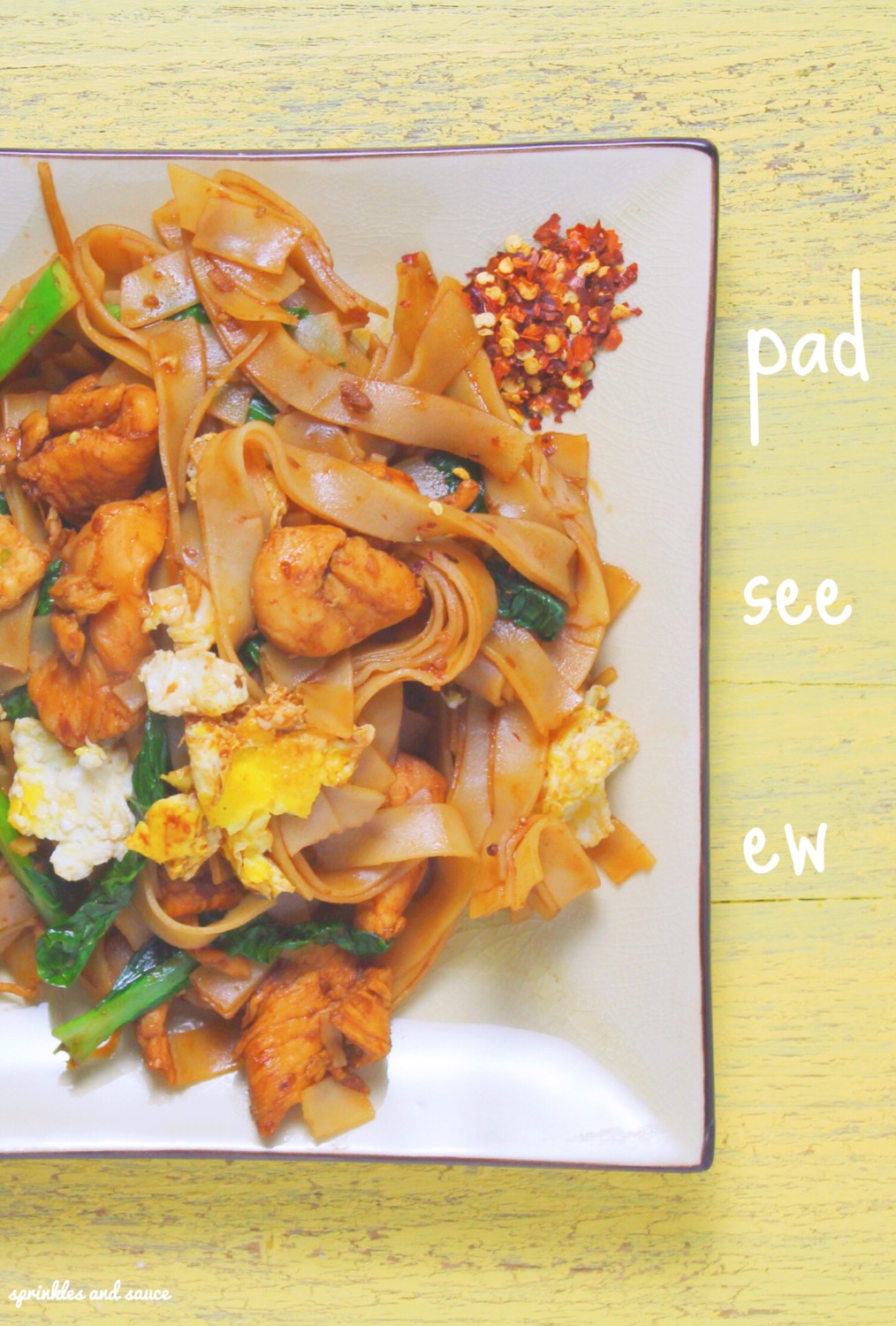 When we visited Thailand a few years ago, we were really eager to try authentic pad thai.  The first order of business shortly after arriving in Phuket was to go to a local restaurant and 0rder pad Thai.  Well, that's exactly what we did.  Well, almost.  We got a menu from the owner and we searched high and low for pad Thai, but couldn't find it.  But we did see stir fried noodles in the noodle section of the menu.  Thankfully they included a short description of the dish and we then realized that stir fried noodles mean pad thai.  Other restaurants we visited also had this same dish but named Thai noodles and the only time we ever saw the words pad Thai was on a side of street food vendor's tricycle.  Even though it took us a while to figure out that pad means stir fried, we did get to try authentic stir fried noodles in Thailand and it was so good. Thai food is known for its perfect balance of sweet, salty, sour and spicy.  Another noodle dish that we really like is Pad See Ew or Pad Siew (stir fried wide rice noodles).  It's cheap, it's tasty and it's fast so no wonder it's a fave street food!
We decided to finally get a wok the other day and because we were craving Thai noodles, we decided to break in our new wok by making pad see ew.  And since it's cheaper to search on the internet for a recipe than fly half way around the world, we went to our go to site for Asian food – rasamalaysia.com.  The result? Success.  This dish has the perfect balance of sweet, spicy, salty and sour.   I don't think we will ever get that smoky taste that an old and well used wok offers, but this recipe did make us want to go back to Thailand.   So because sharing is caring, here's the recipe for you to try out at home:

Pad See Ew
Ingredients
1 lb. wide or thin (vermicelli) rice noodles
½ lb. chicken/pork/beef/tofu, sliced into bite size
2-4 tsp. light soy sauce
6 stalks Chinese broccoli (gai lan), yielding 4-5 cups cut up
3-4 Tbs. vegetable oil
6 cloves chopped garlic
2-3 Tbsp black soy sauce or dark soy sauce or thick soy sauce
2-3 tsp. sugar, to taste
3 large eggs, warmed to room temperature
¼ tsp. ground pepper
Pickled chilies (sliced Serrano or jalapeno peppers pickled in white vinegar), optional
Instructions
For the pickled chilies:
Slice jalapenos or serranos into ¼ inch ring
In a small jar or container, cover the sliced peppers with white vinegar and let sit for at least an hour or more.
For the noodles:
Soak flat rice noodles for about an hour or vermicelli for about half an hour.
Cut Chinese broccoli into two to three inches long.
Cut stems by slicing on the bias so that stems will cook evenly.
Heat oil in a deep pan or a wok.
Sauté the chopped garlic in the oil for a few seconds until fragrant.
Then add the chicken or pork. Stir until the meat is cooked.
Toss in the noodles along with black soy sauce and light soy sauce.
Stir and spread out over heated surface of the wok.
Sautéing and flipping the noodles a few more minutes and then add the vegetables.
Stir and spread mixture over the surface and allow pan-frying for a minute, keep folding in vegetables.
Sprinkle with some sugar. Stir and mix well.
Push the noodles up along the sides of the wok to make an empty space on the side or make a well in the middle.
Crack in the egg and scramble lightly until eggs are mostly cooked.
When the eggs are cooked through, break into smaller chunks and toss in with noodles. Sprinkle with pepper and toss.
Transfer to a serving dish and serve warm with a pickled chili sauce.
Serve with slices of lime and dried chilies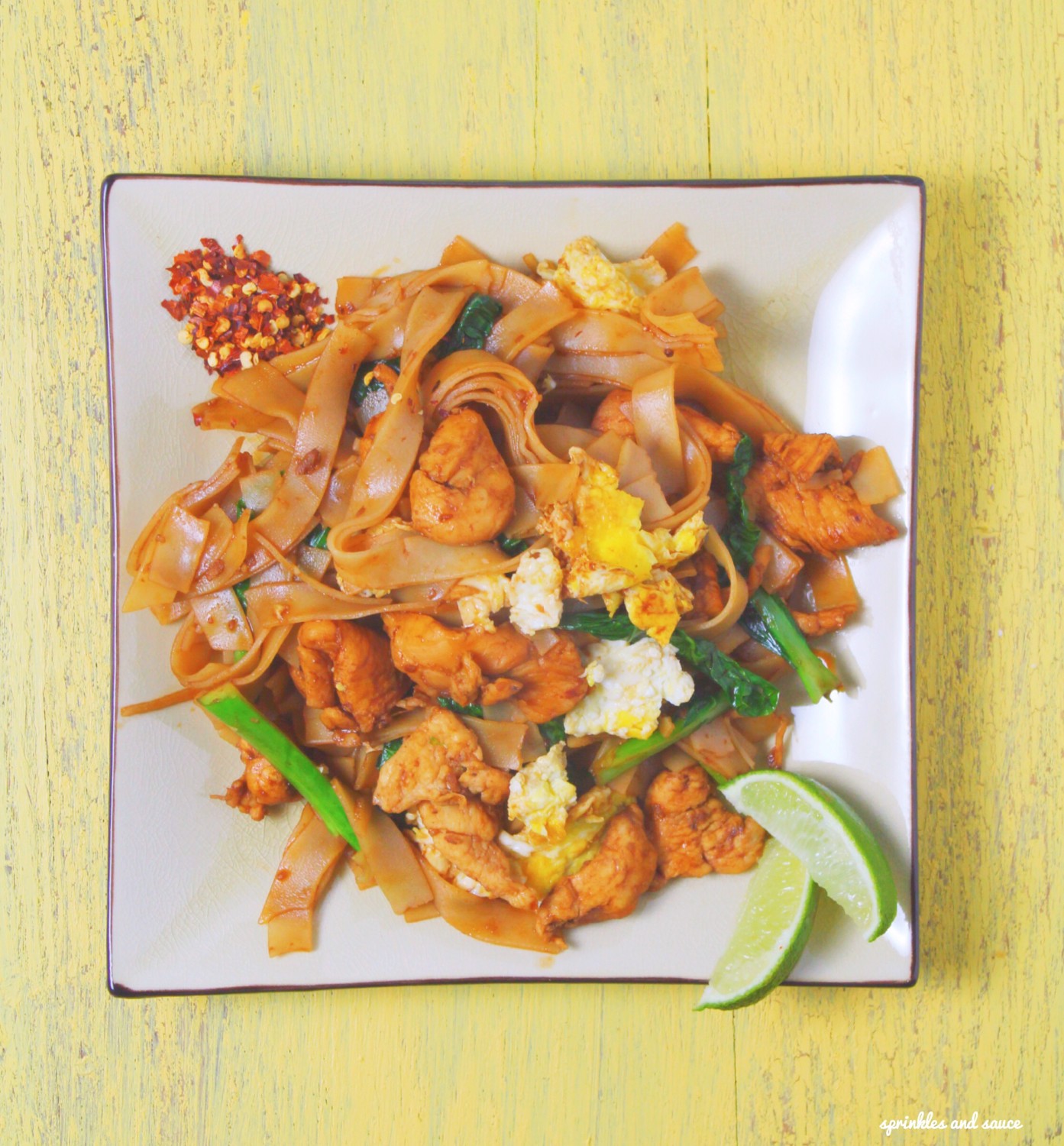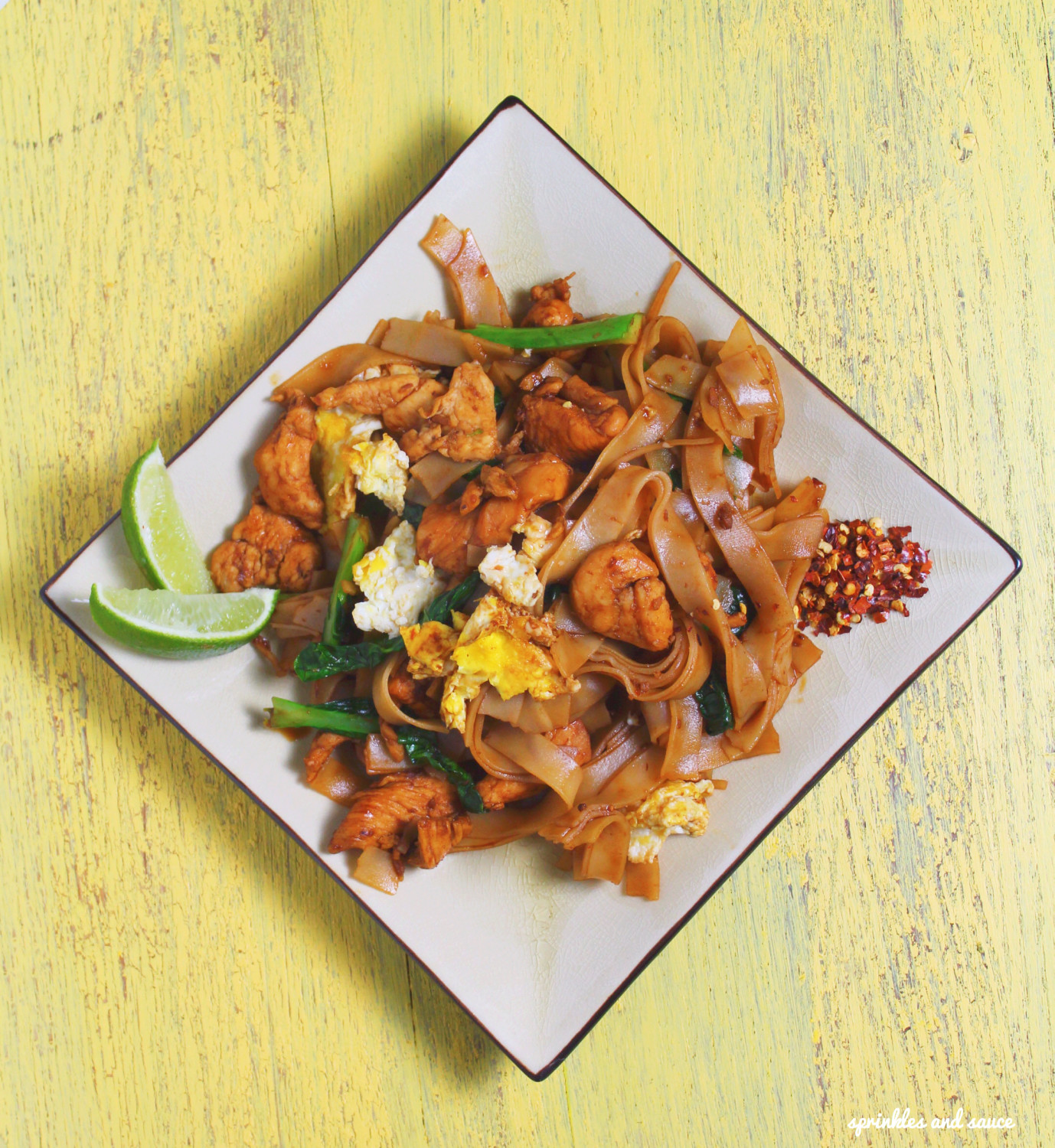 Here are some pics of our adventure in Thailand:
local transportation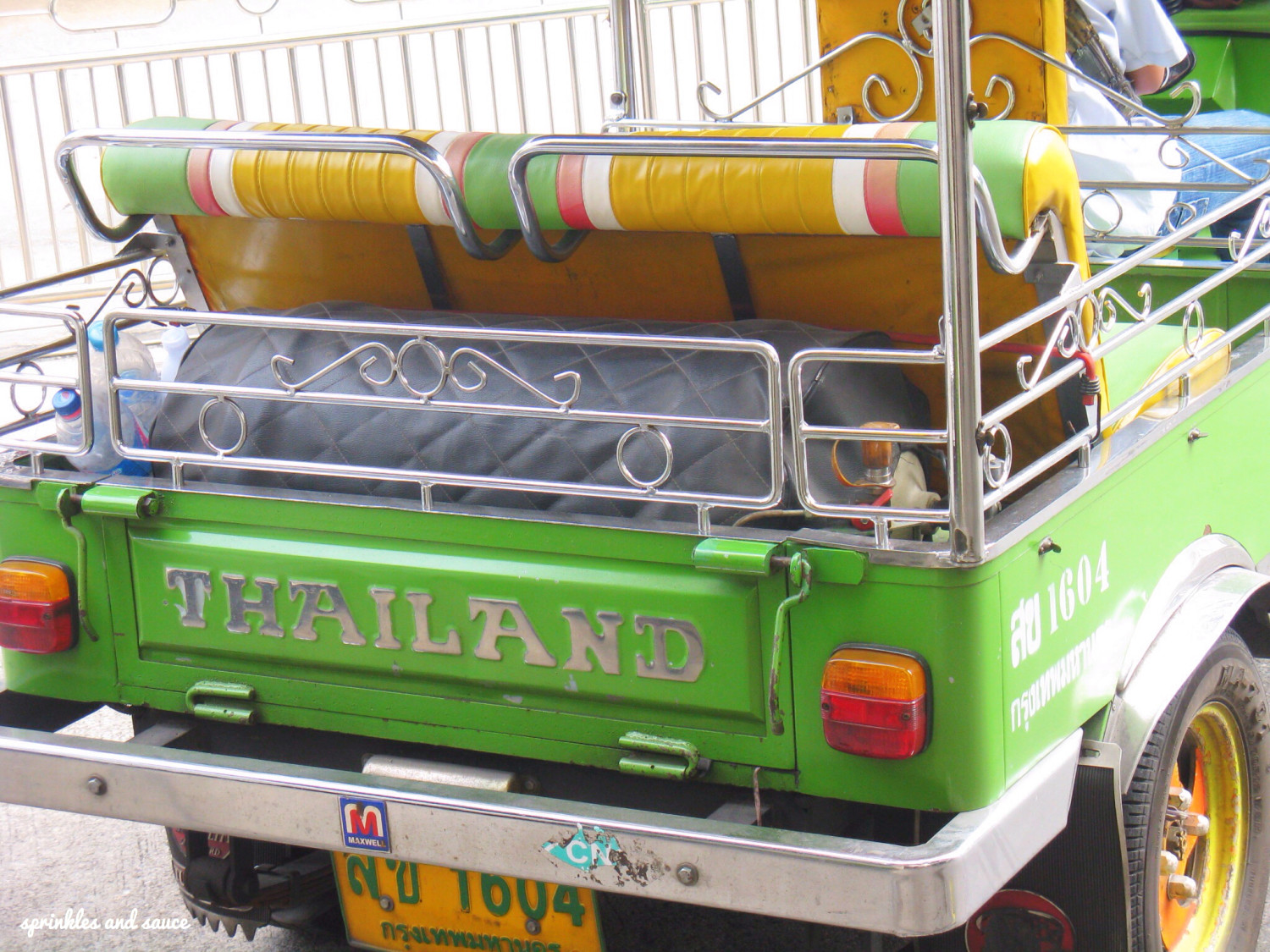 arkadi trying to hold on for his dear life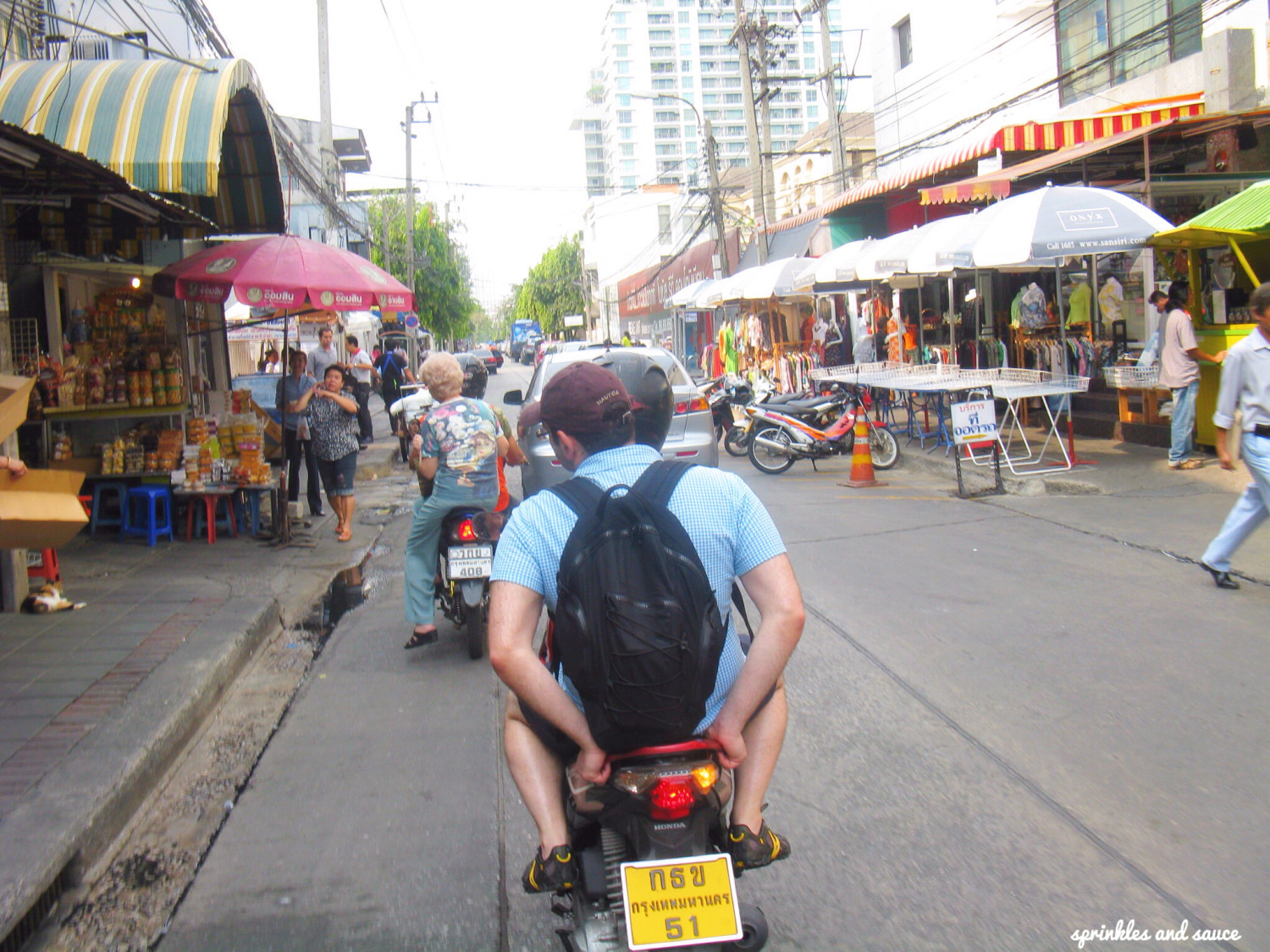 no, that's not one of the locals- it's me (Thai people referred to me as "same, same, but different) with a plate of stir fried noodles or pad Thai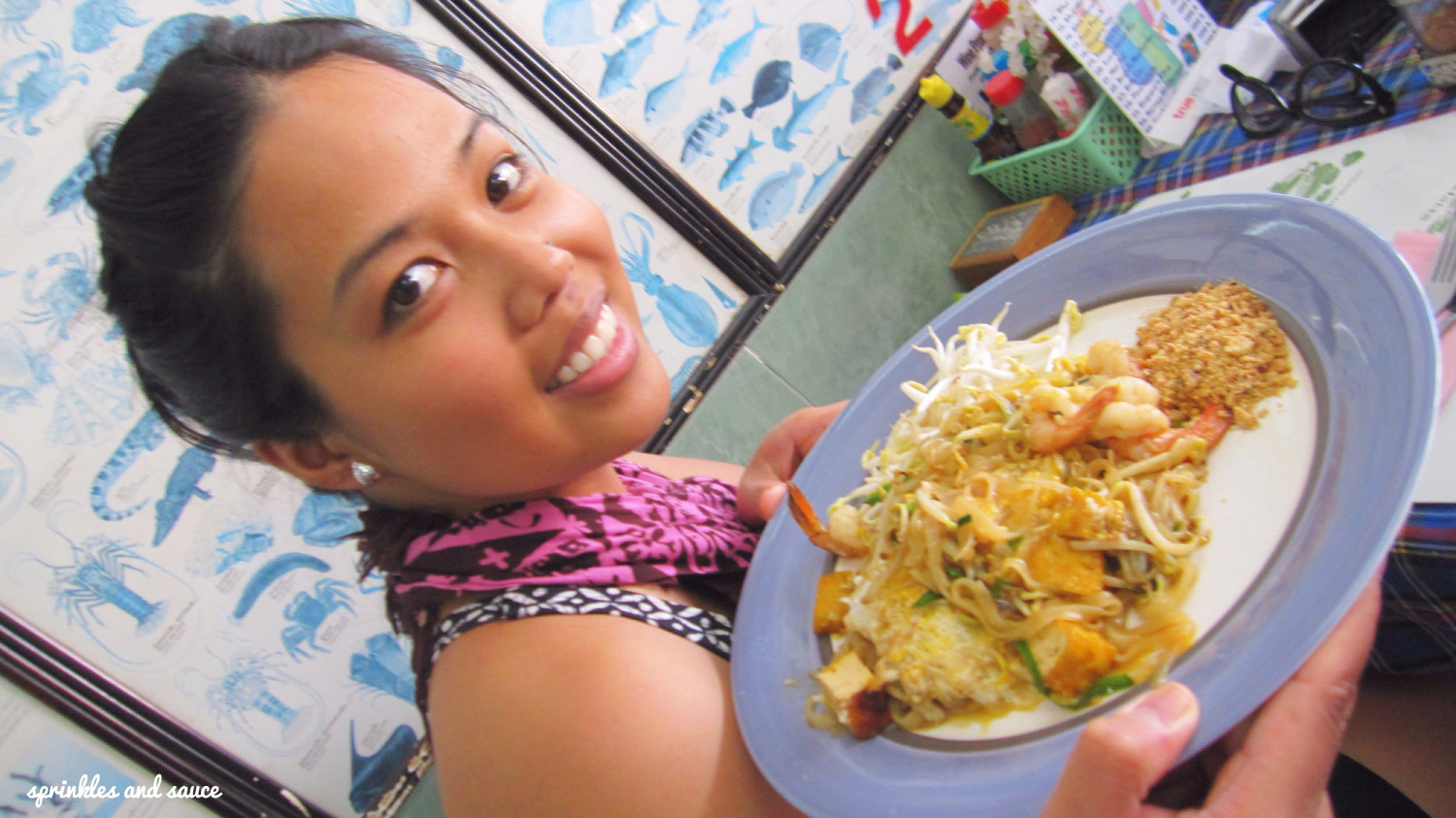 just another day at one of the wet markets in Bangkok