My husband and I both grew up not eating  a lot of pasta dishes.  For me, we had rice three times a day and for Arkadi, they always had bread on the table for every meal.  The one time I'd eat pasta is for snack and I remember the spaghetti sauce being sweet. For Arkadi, his pasta sauce was actually just ketchup squirted all over cooked pasta (even just the thought of it makes me gag a little)!  Today, we still don't eat a lot of pasta at home, but when we do, we use proper pasta sauce – no more sweet tomato sauce and definitely no more ketchup!   Marinara sauce is one of those basic sauces  that you can easily make and not only does it tastes amazing, it's also very versatile.  You can use marinara sauce on pizza, pasta, as dipping sauce or on sandwiches. Here is how you make marinara sauce  (it's the easiest recipe ever – for realsies!):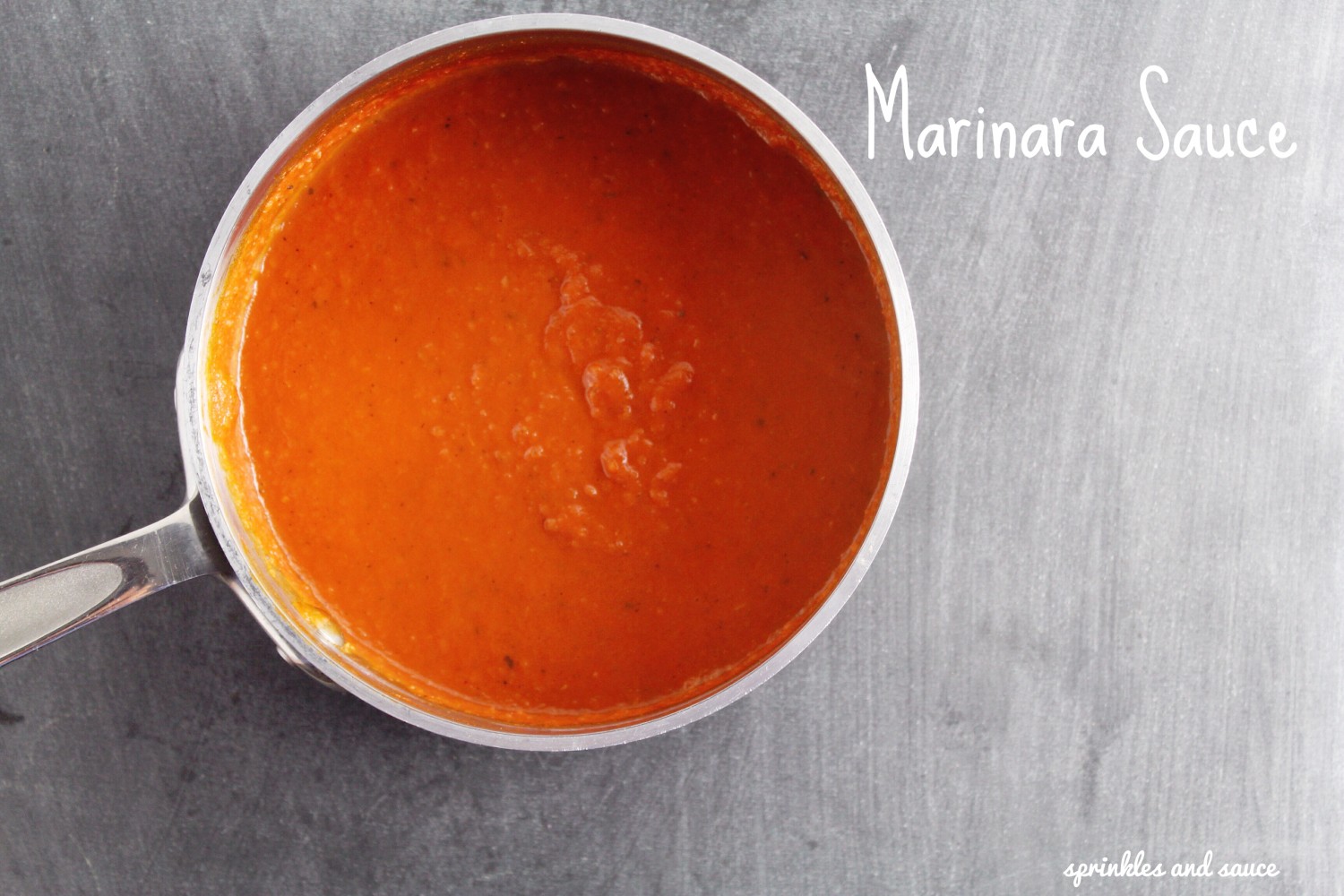 Marinara Sauce
Author:
Giada De Laurentiis
Ingredients
¼ cup of olive oil
1 small onion, chopped
2 garlic cloves, minced
1 stalk of celery, finely chopped
1 carrot, peeled and finely chopped
32 ounces of plain strained tomatoes
1 bay leaf
1 teaspoon of Italian seasoning
salt and pepper
Instructions
In a large casserole pot, heat the olive oil over medium high heat.
Then add the onion and garlic and saute until the onion is translucent.
Then add the celery, carrots and season with salt and pepper and Italian seasoning.
Saute the vegetables for about 10 minutes, until tender.
Add the strained tomatoes and bay leaf.
Simmer sauce uncovered in low heat for about 1 hour or until sauce has thickened.
Then remove the bay leaf and season with salt and pepper.
Notes
We didn't want a chunky sauce so we pureed it using a blender. You can also use a handheld blender if it's easier.

Giada didn't use any Italian seasoning, but we added it in ours and it was great!