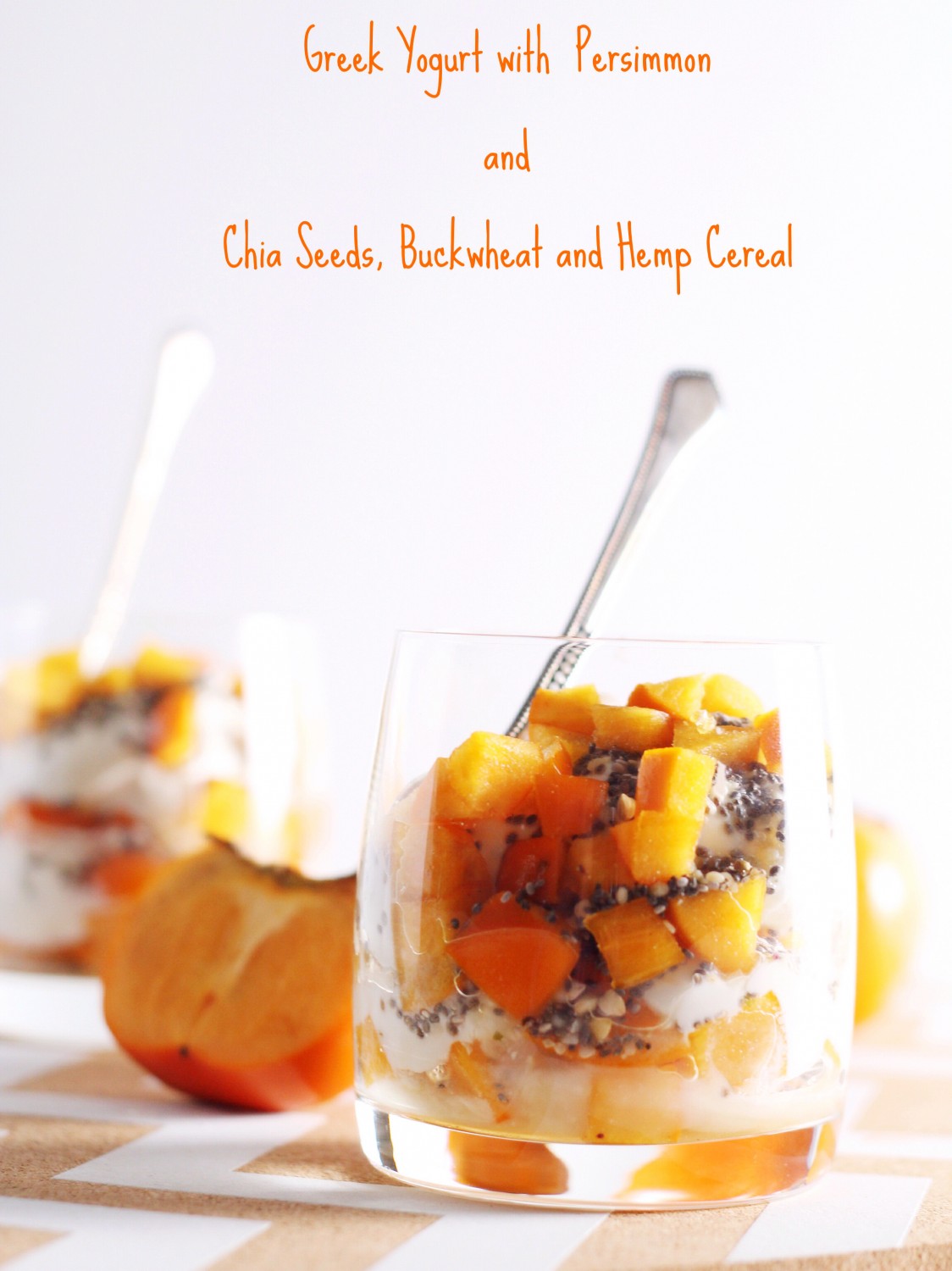 There are many varieties of persimmon, but the most common we have here in Toronto are the fuyu and hachiya persimmons.  Persimmons are also known as "fruit of the gods" by ancient Greeks and rightly so since this small tomato shaped, deep orange fruit is not only packed with nutrients, but it has this rich, deep honey taste!  However, one word of caution for you –  NEVER EVER EAT A HACHIYA PERSIMMON BEFORE IT IS RIPE (sorry for the all caps, but I just don't want you to make the same mistake I did)! I've once taken a big bite out of an unripe hachiya persimmon only to find out that it's not only awful tasting, but it leaves your mouth so dry and chalky! That's why we prefer the fuyu  persimmon because you can eat it ripe or unripe. The more ripe it gets, the sweeter it gets, but go for the unripe one if you want crunch with a touch of sweetness.   
Persimmons are rich in vitamins, minerals and antioxidants.  It's also fiber rich and helps alleviate a variety of health issues (such as, cold and flu, high blood pressure, stress, fatigue, etc.).  These little gems are great on their own, cut up and eaten like an apple.  But you can also add it to your salads,pancakes, baked goods or like we did, to yogurt! Here's a breakfast idea for you:
Greek Yogurt with Persimmon and Chia, Buckwheat and Hemp Cereal
Author:
sprinkles and sauce
Ingredients
Greek Yogurt
Chia Cereal (we used one with chia seeds, buckwheat and hemp) or you can use just chia seeds on their own
maple syrup
2 fuyu persimmon, chopped
Instructions
Alternate layers with chopped persimmon, yogurt, chia cereal and repeat.
Enjoy!