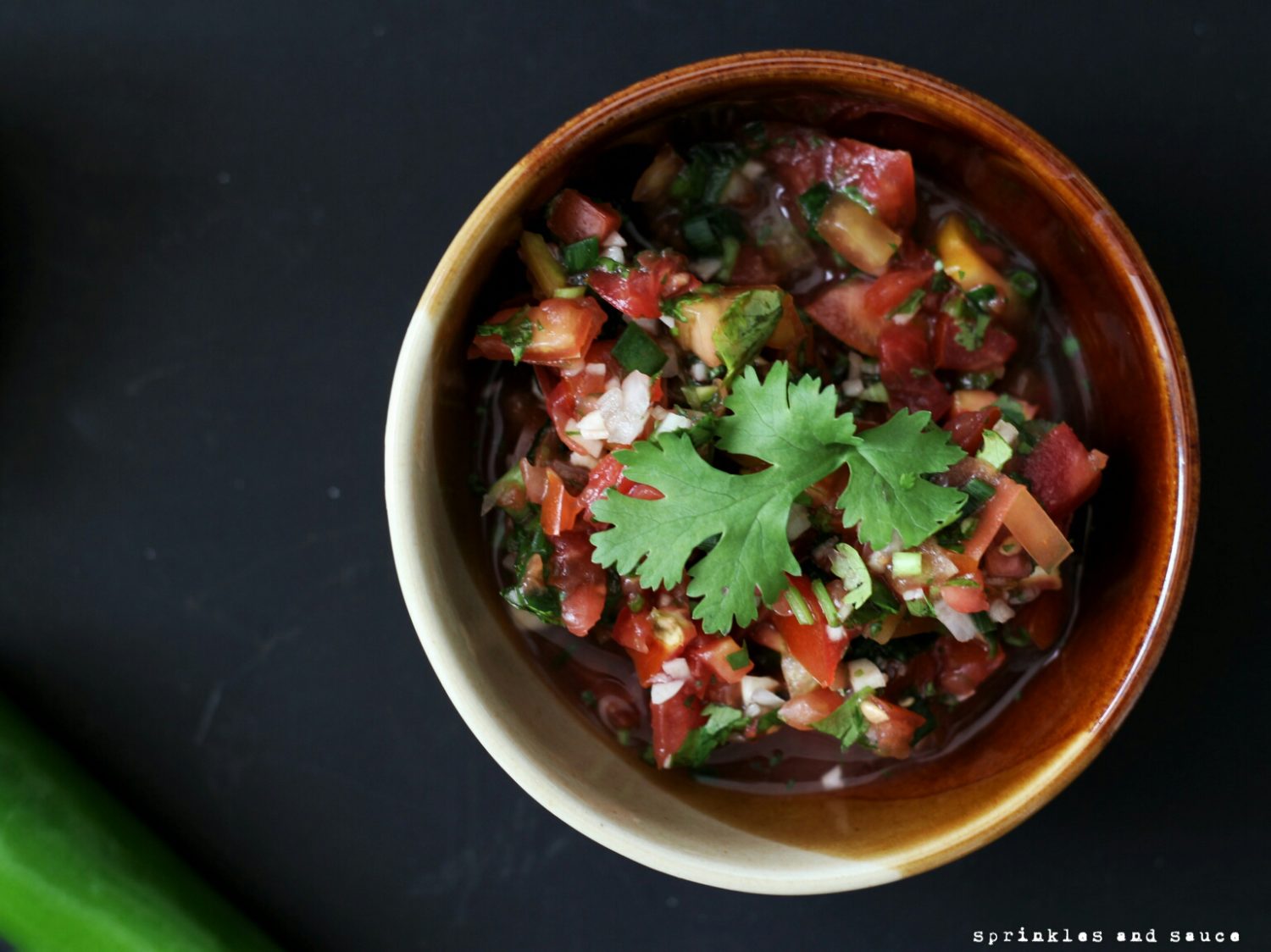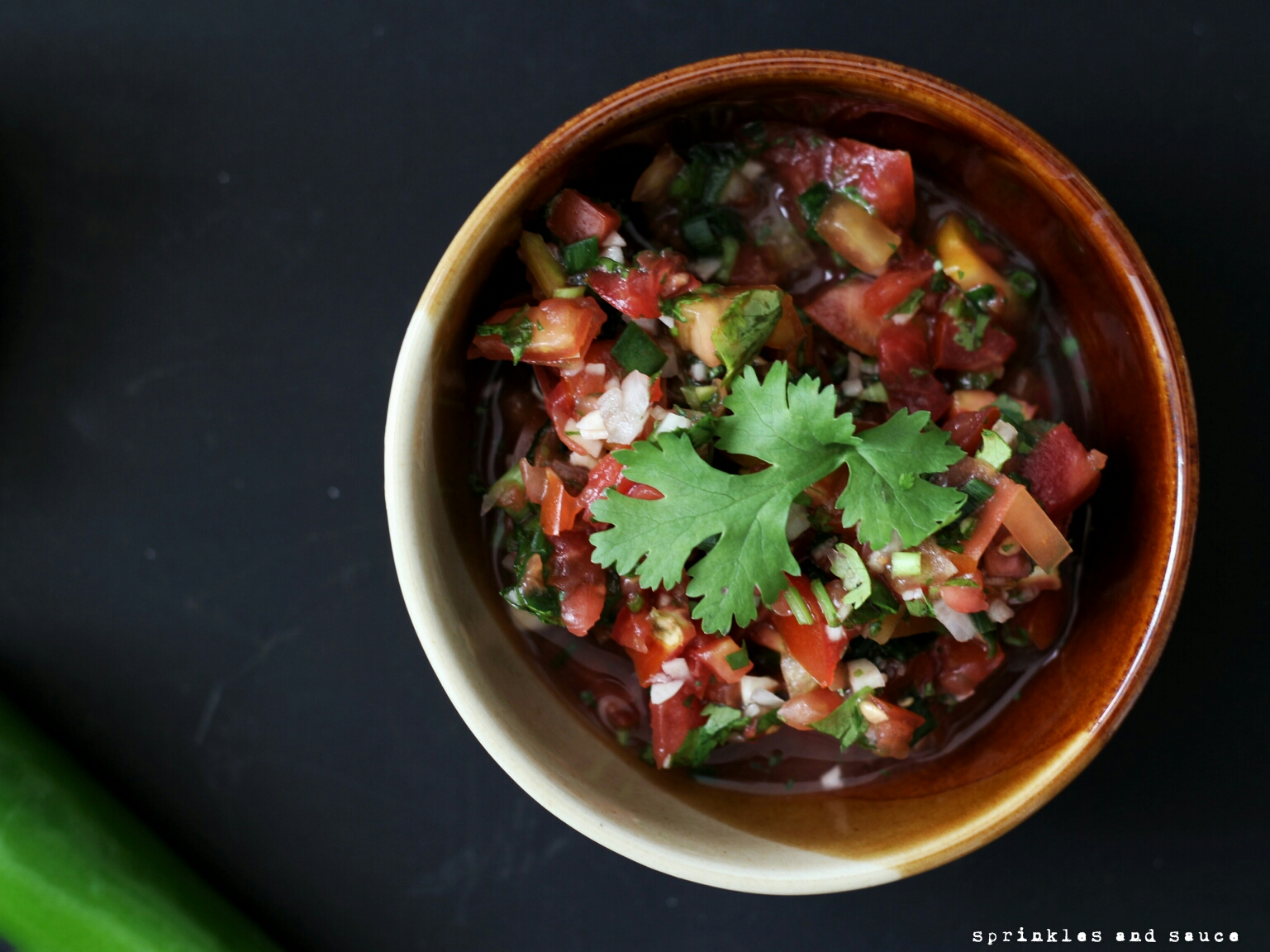 It's summer so you know it's time for tomatoes! I remember eating tomatoes like they're apples as a kid.  I remember my grandma telling me to eat tomatoes because they help you have clear, beautiful skin and you know what, whether it's an old wive's tale or not, I think she was right. Nowadays, I don't eat tomatoes like they're apples, but I do love them in salads or cut up with just salt and pepper.  Arkadi on the other hand would rather snack on tomatoes over potato chips.  Weird. I know.  One way we both love eating tomatoes is in a salsa.  Really, who wouldn't like fresh tomato salsa anyway? Well, I guess if you're deathly allergic to tomatoes then this post is not for you.  But for everyone else, here's a little recipe for a classic fresh tomato salsa from Jamie Oliver:

Fresh Tomato Salsa
Ingredients
6 ripe tomatoes
1 large bunch of fresh coriander
1 onion
2 fresh jalapeño or green chillies
1 large clove of garlic
1-2 limes, juice from
extra virgin olive oil
sea salt
freshly ground black pepper
Instructions
Finely chop the tomatoes and coriander (stalks and all) and place into a large bowl.
Peel and finely chop the onion, deseed and finely chop the chillies, then add it all to the bowl.
Peel and finely grate in the garlic.
Add the juice from 1 lime and 2 tablespoons of extra virgin olive oil.
Mix well, then season to taste with salt, pepper and lime juice.
Serve straightaway or cover and set aside for a few hours to let all those flavours develop.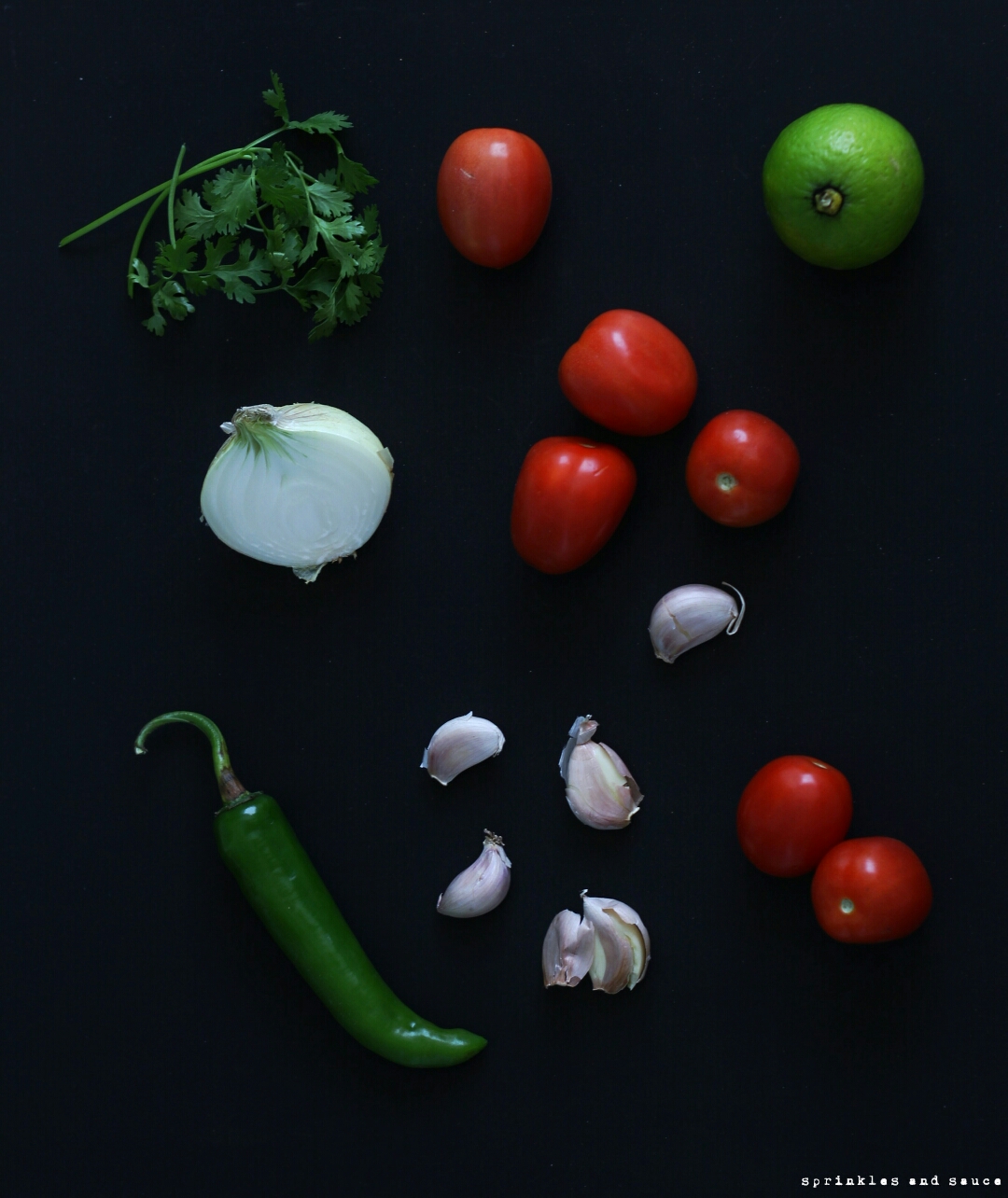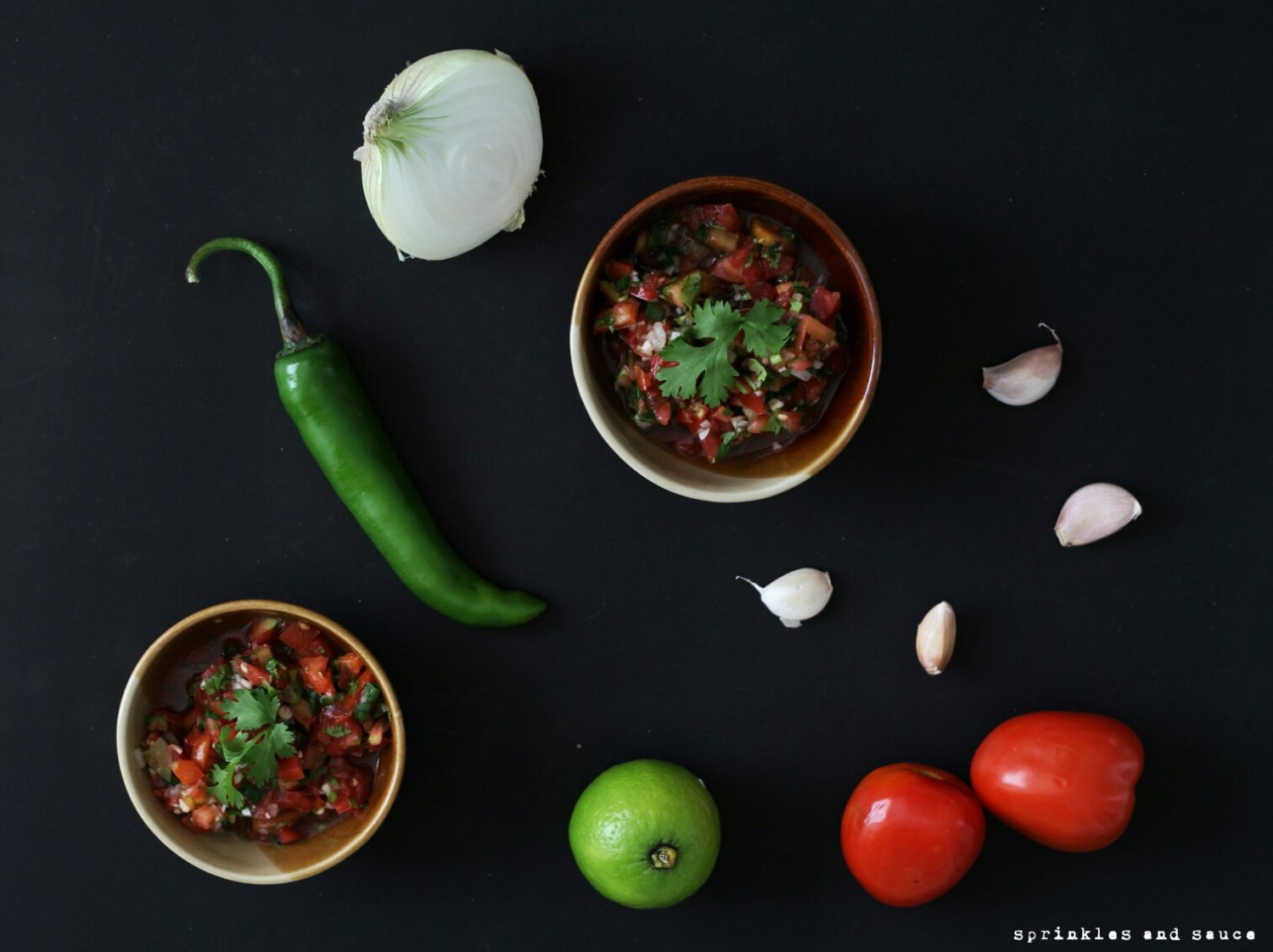 This recipe is so quick and easy, but it tastes like you've slaved away for hours in the kitchen.  
And Jamie's recipe makes for a great basic salsa.  You can easily add your own touch to this recipe and make your own signature salsa.  Here's a couple of tips from us:
add a splash of tequila
at the end to add a little something, something to this salsa and we prefer to
serve it after it's been sitting for at least 8 hours to allow the flavours to come together.  
And
this salsa makes a great hostess gift
specially if you're invited to a backyard BBQ, a girls night, to watch a game or for any occasion
really (just make sure whoever you're gifting it to is not allergic to tomatoes)! All you need is your homemade salsa, a mason jar,  ribbon or twine and you have a thoughtful hostess gift!
Let us know how you like this salsa and if you have any other tip for us. Enjoy!