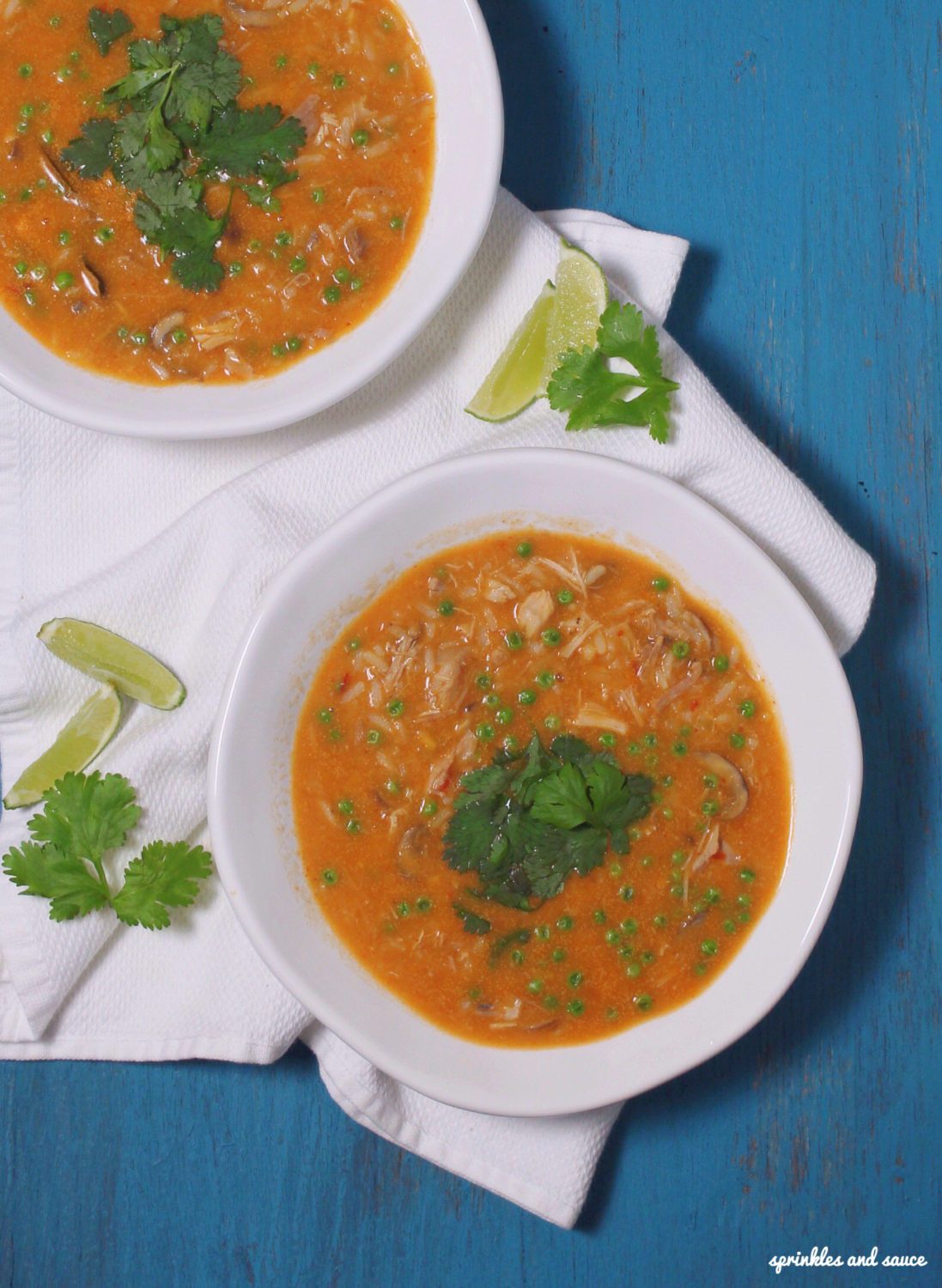 It's -16C out with a real feel of -27C.  That's right, twenty seven degrees below zero and winter just started here in Canada.  We can't really complain much because with the below freezing temperatures come sunny days. Also, last year by this time we were all recovering from the winter ice storm of 2013.  The ice storm that left a lot of us with no electricity and no heat for days.  A friend of mine told me of a family they knew who recently arrived in Canada one week before that ice storm hit and they moved into an apartment building that lost its power for one full week. Imagine, new in Canada from a hot country and your body did not even acclimatize itself to colder temperatures and you're welcomed by an ice storm and no heat! We thankfully had my husband's childhood Russian blanket and that helped a lot along with layers of sweaters, long johns, socks and toques.  This year, we have no ice storms yet.  No real big snow storms either.  We just have a few days of this frigid temperature to contend with.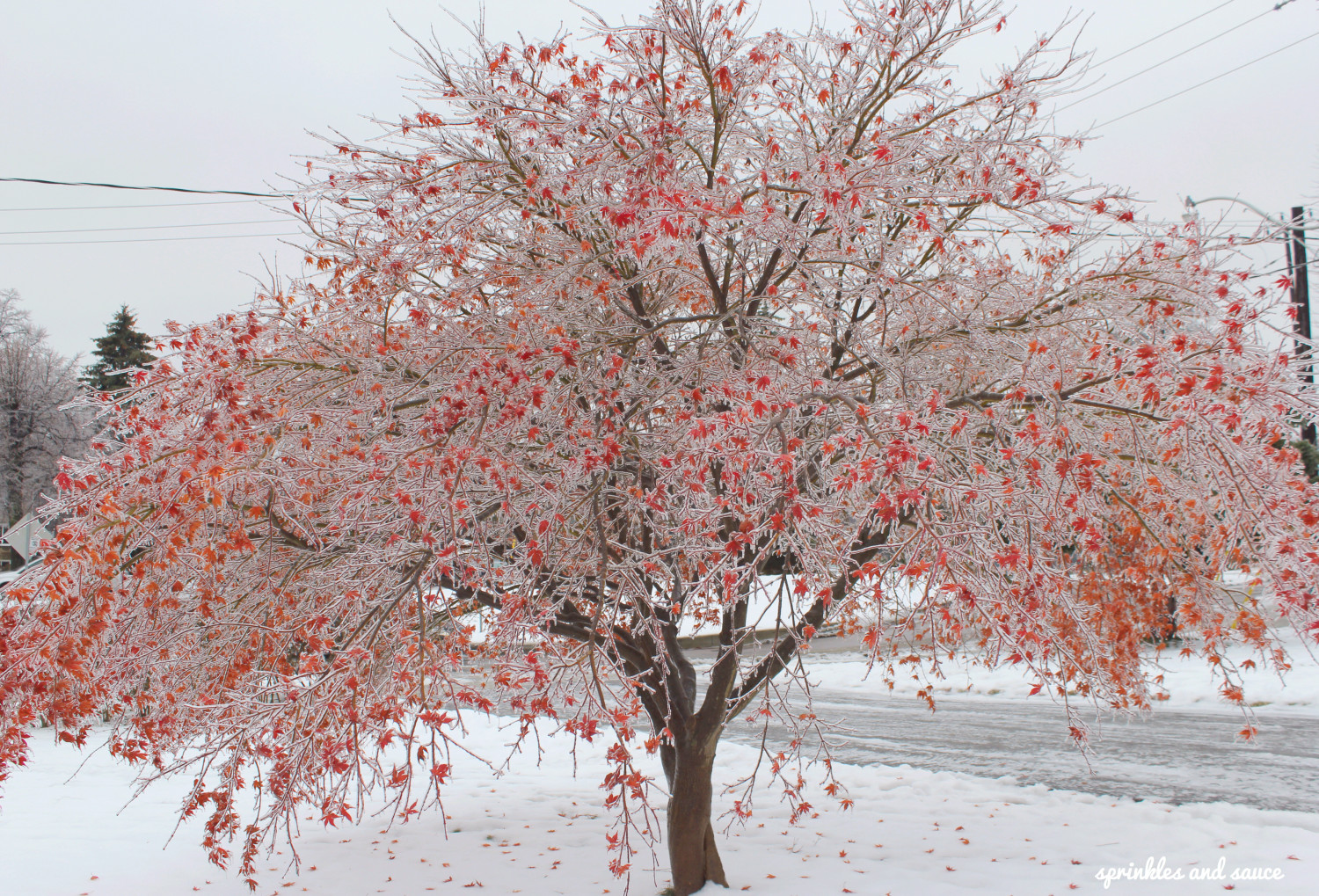 Winter might have its downside, but really I love the change of seasons just for that – the change.  When snow first falls and everything is blanketed with fresh, white, fluffy snow, everything looks so beautiful.  Even when the ice storm hit, it was beautiful out.  Not the roads, but the trees that were completely frozen in ice.  Each tiny leaf of our maple tree were completely ice covered and the tree was too beautiful to pass up so we had so many of our neighbours pass by and take a picture of the tree.  Plus, when snow just fell and everything is settled, the air smells so fresh and crisp and there's a stillness in the air that makes you feel peaceful and content.  Also, winter means comfort food and comfort food includes a hearty bowl of soup.
The comfort soup offers is universal I think.  Asians have their congee, tom yums, pho, dal, North Americans have their chowders and stews, Europeans have their borscht and bouillabaisse and what do they all have in common- they are all good for whatever ails you and they leave you satisfied, warm and comforted.  Soups/stews are like a warm tummy hug! And today's post is one of our favorite soup recipes.  We usually get a small bowl of wicked Thai chicken soup from the grocery store or restaurants that offer it, but this time around we decided to search for a recipe and make it ourselves.  We also had two frozen bags of leftover turkey meat to use up and so naturally, we married the two together and decided to make homemade Wicked Thai Soup! We found a recipe from fortysomething.ca (bonus- another Canadian blogger) and we tweaked it a bit to make it our own and the soup is now part of our box of favorite recipes.  This soup has everything you want – it's meaty, it's hearty, it's creamy and spicy! A bowl will for sure help you deal with the cold and survive winter for yet another year.  So go ahead, do yourself a favour, give  your tummy a warm hug and make this soup.  Here's the recipe for you:

Wicked Thai Soup
Author:
adapted from fortysomething.ca
Ingredients
2 tbsp vegetable oil
2 tablespoons of spice paste (optional, you can substitute this with minced onion, garlic and diced lemongrass or 2 tbsp of lemongrass paste)
1 and ½ cup of sliced mushrooms
4 cups of turkey stock (or chicken stock)
2-3 cups of left over diced turkey (or 2 chicken breasts, diced)
2 tsp of fish sauce
2 tsp of Worcestershire suace
1 cup of half and half cream
1 cup of coconut milk
2-4 tsp of red curry paste
2-3 tsp of sambal oelek chili paste (or sriracha)
3-4 tablespoon of tomato paste
2 tbsp of cornstarch
2 cups of cooked brown rice (or white long grain rice)
1 cup of frozen green peas
salt and pepper to season
fresh cilantro and lime wedges
For the spice paste:
5 shallots
1 inch galangal
3 lemongrass (white part only)
5 cloves garlic
1 inch ginger
10-12 dried chilies (soaked in warm water and seeded)
Instructions
For the spice paste:
Chop the spice paste ingredients and then blend it in a food processor until fine.
For the soup:
Cook rice and set aside.
Heat a large pot or dutch oven over medium heat and add 1 tbsp of oil.
When the oil is hot, add your spice mix and saute until it's fragrant
Add the mushrooms and saute until tender.
Then add your diced turkey or chicken breast.
Add your fish sauce and Worcestershire sauce and let it simmer for about 5 mins.
Add the broth, coconut milk and half and half cream.
Turn the heat to low and let it simmer for about 2 mins.
In a small bowl, add the red curry paste, sambal oelek, tomato paste, 2 tbsp of water and cornstarch and mix until everything is incorporated.
Stir the cornstarch mixture into the soup and let the soup simmer and thicken.
Once thickened, add the cooked rice and frozen peas.
Let it simmer for about 5 more mins.
Serve with cilantro and lime wedges.
Notes
You can use the spice paste mentioned above for this soup. The ingredients listed will yield about ½ cup of spice paste. You can store the leftover paste in the fridge and use it for any stir fry or Asian dishes.
We used leftover turkey meat instead of chicken, but you can easily swap turkey for chicken breasts.
Also, if you're not a big fan of fish sauce, you can just season the soup with salt. But i promise, the soup does not taste fishy at all. the fish sauce just add some saltiness to the soup.
For the red curry paste, sambal oelek and tomato paste - you can add as much or as little as you like. It's up to you how spicy you want your soup to be.
I also had kaffir lime leaves in the fridge so i added a few leaves to the soup. but this is not essential.