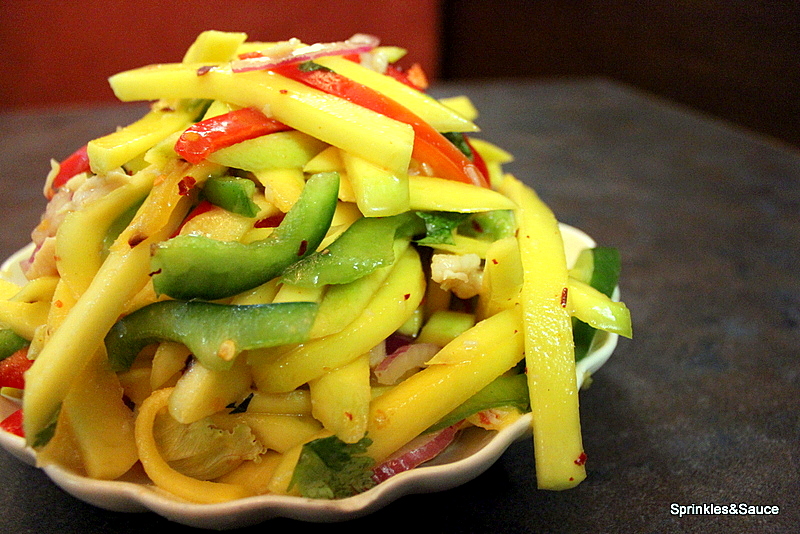 Som Tum Mamuang or Thai Mango Salad as we all know it! Most Toronto Thai restaurants have mango salad in their list of appetizers and that's because almost everyone, if not everybody, loves it! It's a very interesting combination – sweet, tangy mango, sharp red onion, colorful bell peppers, and that dressing (fish sauce, lime juice and a bit of sugar)!
I know, I know FISH SAUCE! Interestingly enough, most people are totally surprised when they learn that the dressing of their beloved mango salad is made with fish sauce (I told a friend of mine that "secret" and big mistake – she was shocked and confused and kept repeating "Fish sauce, are you for real? Fish sauce, what is that?")!  I've had to explain what exactly fish sauce is to said friend  and told her that it's sauce made from fermented fish – that likely was not the best way to sell it to her!
But really, fish sauce is a mainstay in Thai cooking and in a lot of Asian cooking.  The flavors are complex and it really does add a lot of depth to your dishes! For those with a weaker stomach, why don't you try out it first by having your favorite mango salad from your favorite Thai food joint and you'd realize that you will be pleasantly surprised by this humble condiment!