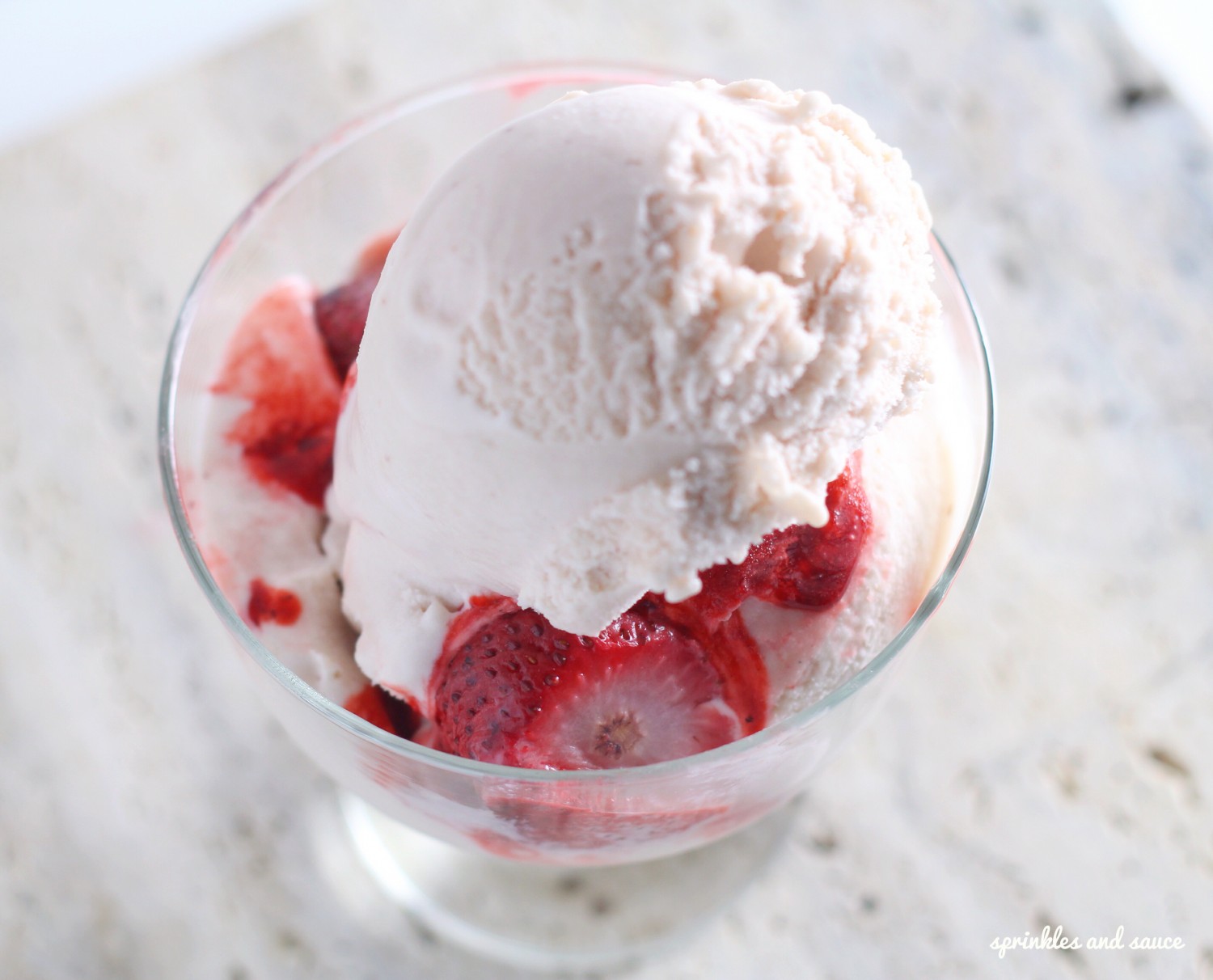 I remember the first time I had strawberries.  I was 9 years old and my brother was 7.  My mom, brother and I went on a family trip to a province in the northern part of the Philippines.  The city we visited is called Baguio.  Baguio  is the summer capital of the Philippines because of its cooler temperature.  The average temperature ranges from around 15 to 23 Celsius  and that might not seem cool for us here, but the average temperature in Manila is around 30+ degrees!  So back to Baguio, because of its cooler climate, the area is conducive to the production of vegetables we usually have here in North America like broccoli, lettuce, carrots, potatoes and of course, strawberries! My mom took my brother and I strawberry picking and although we knew what strawberries are, we didn't really know how they tasted because strawberries are not only super expensive in the Philippines, but they were also not very common!   So off to the strawberry farm we went and my brother and I picked and ate strawberries to our hearts content.  We made sure we brought bags home for the rest of the family.  So that's my short story of my first taste of strawberries and the start of my love affair with my favorite berry!
Living here in Canada, we can easily buy strawberries year around and they are not expensive either.  Most of our strawberries seem to come from California, but in the summer, we have our special Ontario strawberries! What makes Ontario strawberries better? Well, biting into one is like summer bursting in your mouth! For reals!
So to combine our love of strawberries and summer, we decided to venture out and make our own strawberry ice cream.  The entire process is actually pretty easy.  Just one major tip: make sure your ice maker attachment is completely frozen! When the instructions says to freeze your attachment for over 48 hours, they really mean over 48 hours! I learned the hard way and my first attempt was a failure, but as soon as I implemented that tip, everything was smooth sailing.   I got the easiest recipe from the thepioneerwoman.com and because we loved it so much, we decided to post the recipe and share it with you guys.  So here is the recipe for you: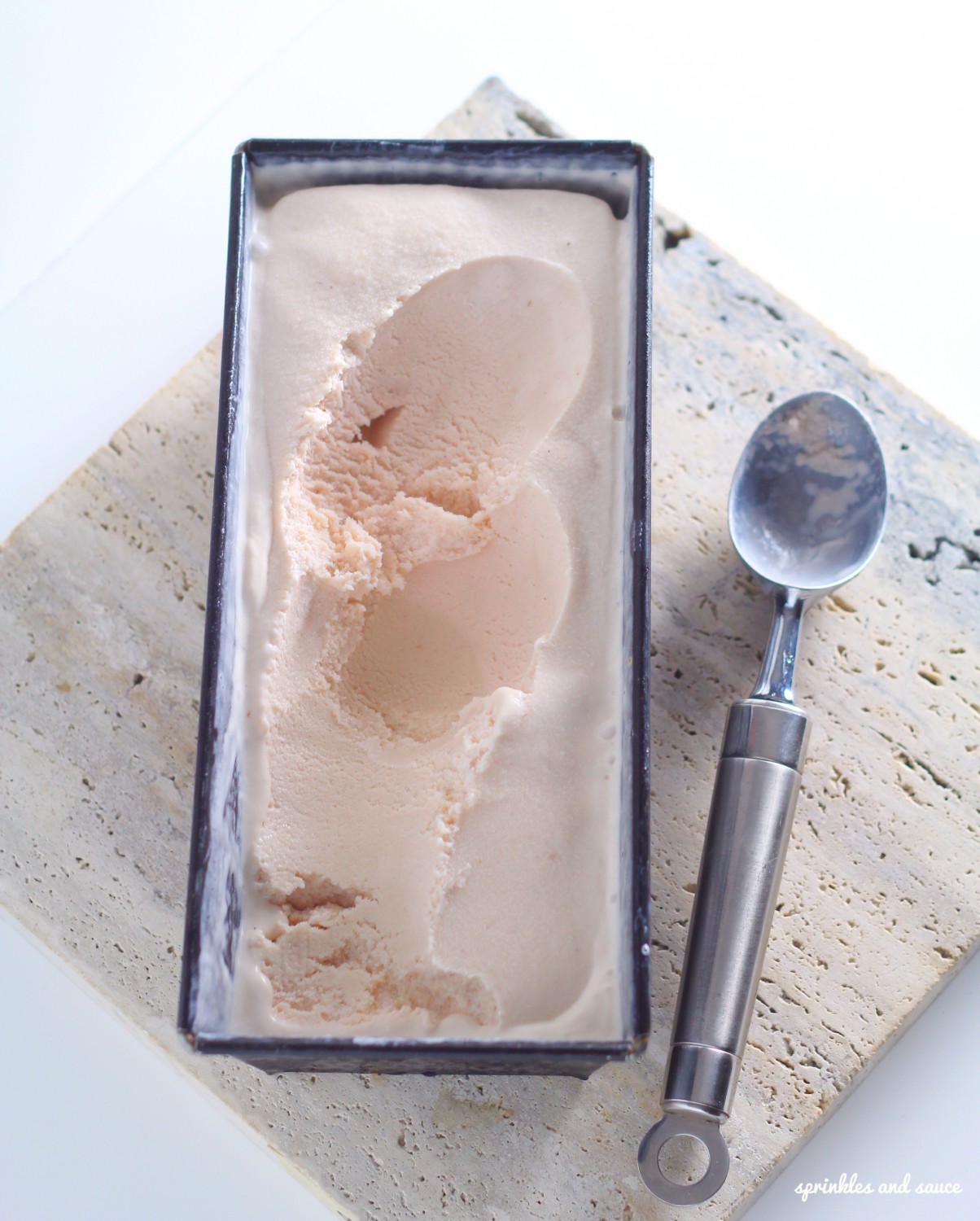 Strawberry Ice Cream
Easy homemade strawberry ice cream!
Author:
thepioneerwoman.com
Ingredients
3 cups of half and half
2 cups of sugar
1 whole vanilla bean or 1 teaspoon of vanilla extract
9 whole egg yolks
3 cups of heavy cream
1 pound of strawberries, hulled
2 tablespoons of sugar
Instructions
Stir together the half and half and 2 cups of sugar in a medium saucepan over medium-low heat.
Split the vanilla bean and scrape out the caviar and add it to the mixture or add the vanilla extract to the mixture. Heat the mixture until it's hot, but nor simmering or boiling.
In a large bowl, beat the egg yolks vigorously with a whisk until they start to lighten in colour (about 2 mins).
Next, grab a ladle of the half and half mixture and very slowly drizzle it into the bowl with the egg yolks, whisking the entire time. (The purpose is to temper the egg yolks and bring them to a good temperature before adding them to the saucepan). Repeat with a second ladle of the hot half and half mixture, making sure to whisk the whole time.
Pour the tempered yolks into the saucepan with the rest of the half and half mixture and stir gently with a wooden spoon for about 2-4 minutes, cooking it slowly until it's thick enough to coat the back of the spoon.
Pour the thick liquid through a fine mesh strainer and into a clean bowl. Add the heavy cream to the bowl and gently stir to combine. Refrigerate this mixture for about 2 hours or until well chilled.
Meanwhile, combine the strawberries and 2 tablespoons of sugar in a blender. Puree until smooth or to whatever texture you like. Pour the pureed strawberries into the chilled custard mixture and stir.
Now pour the chilled mixture into your ice cream make and freeze it according to its directions. After it freezes, transfer your ice cream into a freezer safe container and freeze for at least 4 hours or until frozen firm.
Notes
Here are some useful tips:

1) Read and follow your ice cream maker or ice cream maker attachment
directions.

2) Do not overfill your ice cream maker. If necessary, make two batches.

3) Make sure your ice cream base (or in this case, custard) is completely chilled.

4) Add your mix-ins (nuts, fruits, etc.) just before the ice cream is done churning.

5) Leave your ice cream maker attachment in the freezer in a bag so you can make your ice cream any time you like!

6) Your custard base is the building block for a perfect ice cream. Your custard is cooked when it's thick enough that it covers the back of a spoon or when it has reached a temperature of about 170 degrees.

7) Take your ice cream out of the freezer at least 10-15 minutes and transfer the container to your fridge before serving.
Now, we decided to amp up this super simple strawberry ice cream by adding roasted strawberries as a garnish! Roasting strawberries is super simple and the result is just fantastic! If you want to try roasted strawberries, here's the recipe for you:
Ingredients:  2 to 3 cups of fresh strawberries, hulled 1/4 cup of sugar 1 teaspoon of vanilla extract Preheat your oven to 375F.  Lightly grease a large rimmerd baking sheet.  You can either chop the strawberries or leave them whole.  Transfer the strawberries into a large bowl and toss them with sugar and vanilla.   Then transfer them to your baking sheet and arrange them in an even layer.  Bake for about 10 to 15 minutes or until they are tender but still hold their shape. This recipe makes about 1.5 cups.
I have to say, buying ice cream from a grocery store or  a specialty ice cream joint is so easy – way easier than making custard base, chilling, churning and all that whisking! But you know what guys, I was real pleased with myself that I was able to make my own ice cream (a new accomplishment to put in my food adventure box) and Arkadi, of course, was real happy to have a delicious cup of homemade ice cream made from simple ingredients and from the hard work and sweat of his wife!