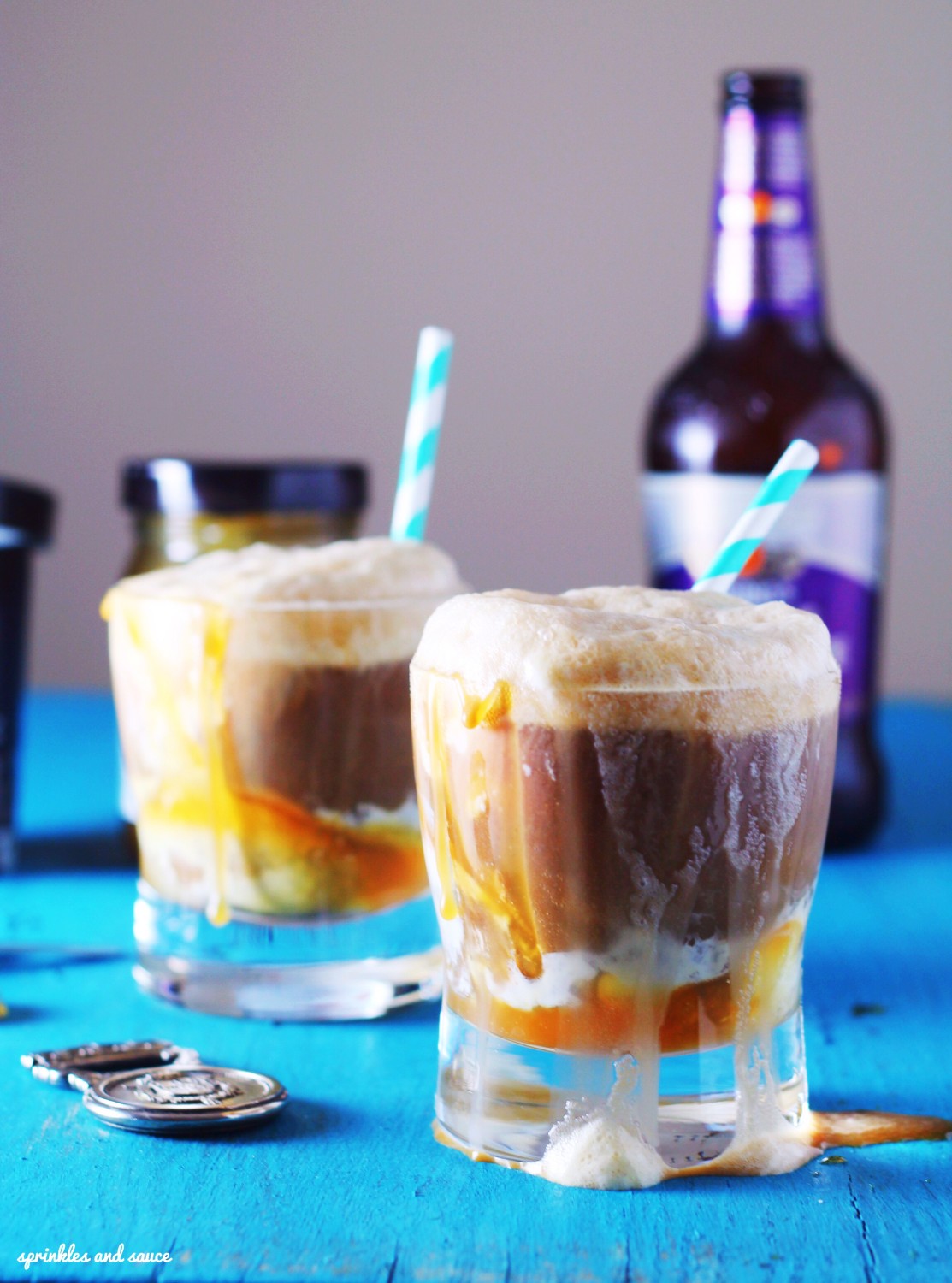 Make sure the kids are asleep when you make this because this drink/dessert (dressert, yeah I made that word up) because it's strictly adults only dressert! Well, it's more for adults who still like to have fun and kept their child like imagination. When Arkadi suggested to make this stout float with caramel sauce, I was a little hesitant.  I am not a big fan of beer and I remember having coffee beer once and not liking it.  But, now I am glad I listened to him (sometimes he's right) because this float is ah-maze-zing! Every sip of this super awesome float is like a roller coaster ride of flavours for your mouth.  One sip, you get a hit of burnt sweetness from the caramel, next you get that full flavoured chocolate stout and next you get the velvety creaminess from the vanilla ice cream.  It's a real fun drink guys.  For realsies.  Be like me and listen to my husband or he will send his motherland "friends" to knock some sense into you.  Here's the quick how to guide for you:

Stout Float with Caramel Sauce
Author:
sprinkles and sauce
Recipe type:
dessert/drink
Ingredients
1 bottle of Young's Double Chocolate Stout (or any stout you like)
2-4 scoops of vanilla ice cream, divided
caramel sauce
Instructions
Add a little bit of caramel sauce to your drinking glasses.
Place a couple of scoops of ice cream in each glass.
Add a little bit more of caramel sauce.
Top with your stout and serve.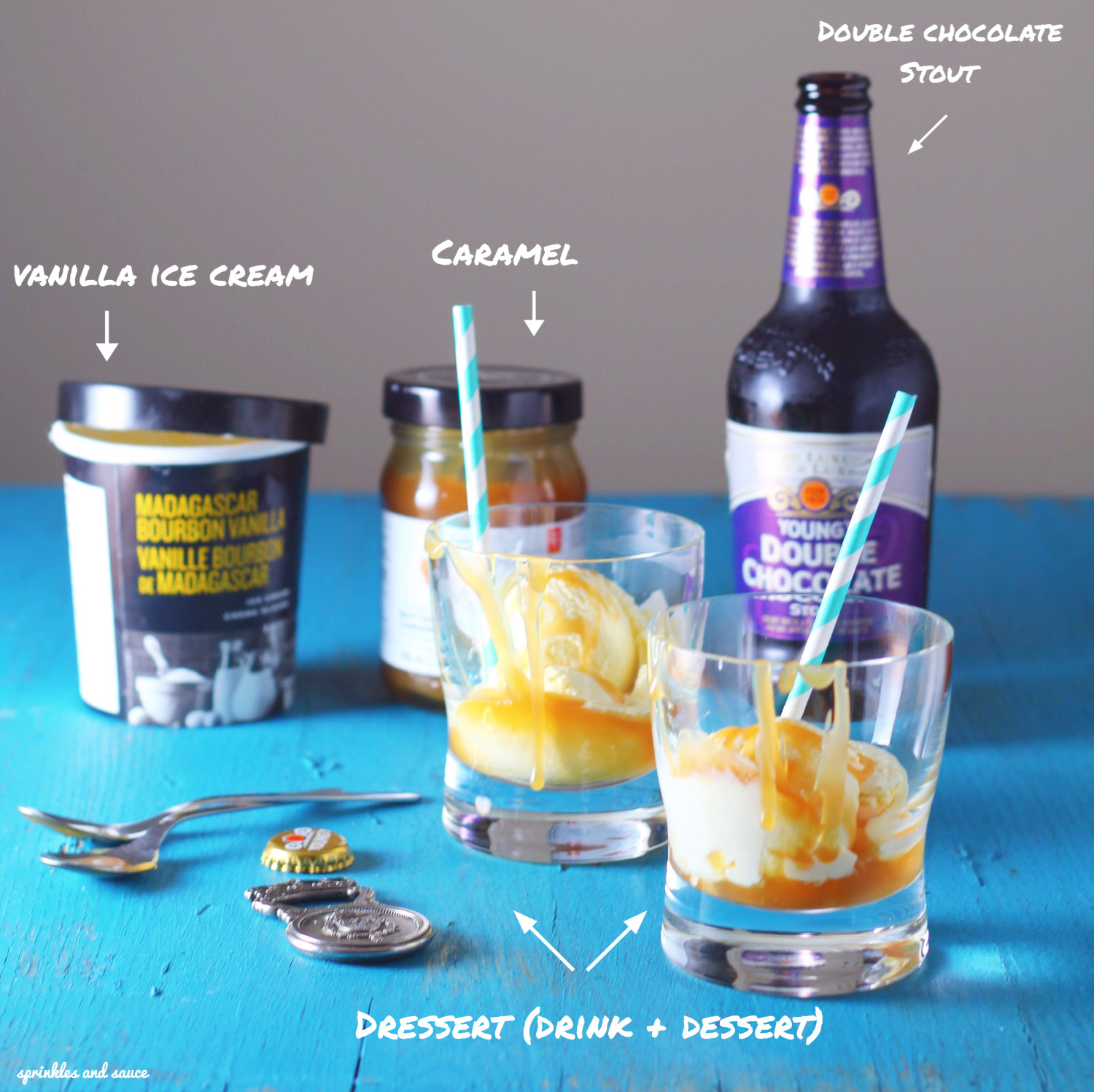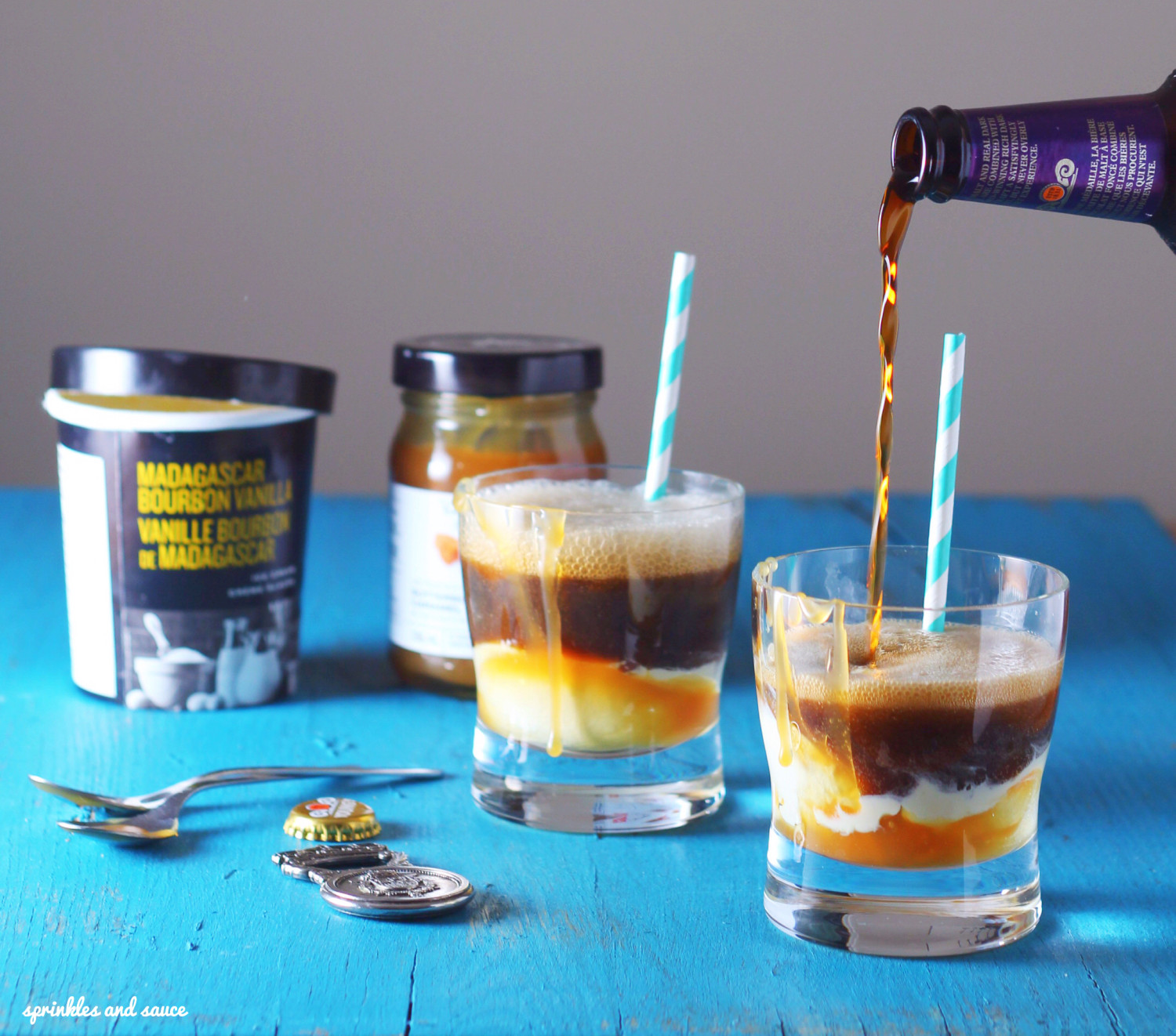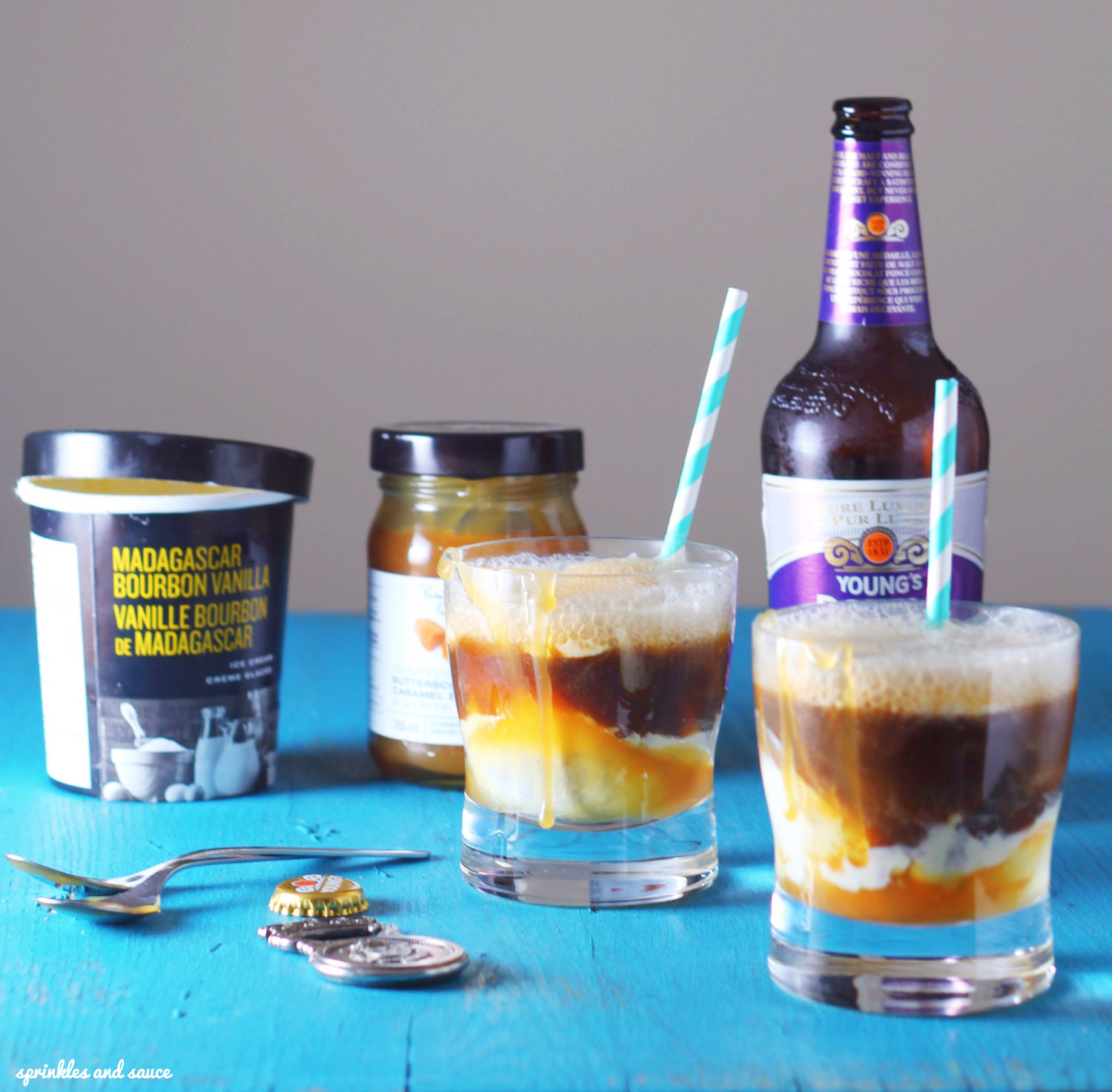 Need more info on Young's Chocolate Stout? According to LCBO, here's a description of this fantastic beer:
Deep dark espresso colour with a frothy cream head; aromas of dark chocolate, mocha, caramel and vanilla; on the palate it is full bodied and moderately carbonated, with dark malt, herb and bitter chocolate flavours.
Here's a link for it for all you Ontarians….