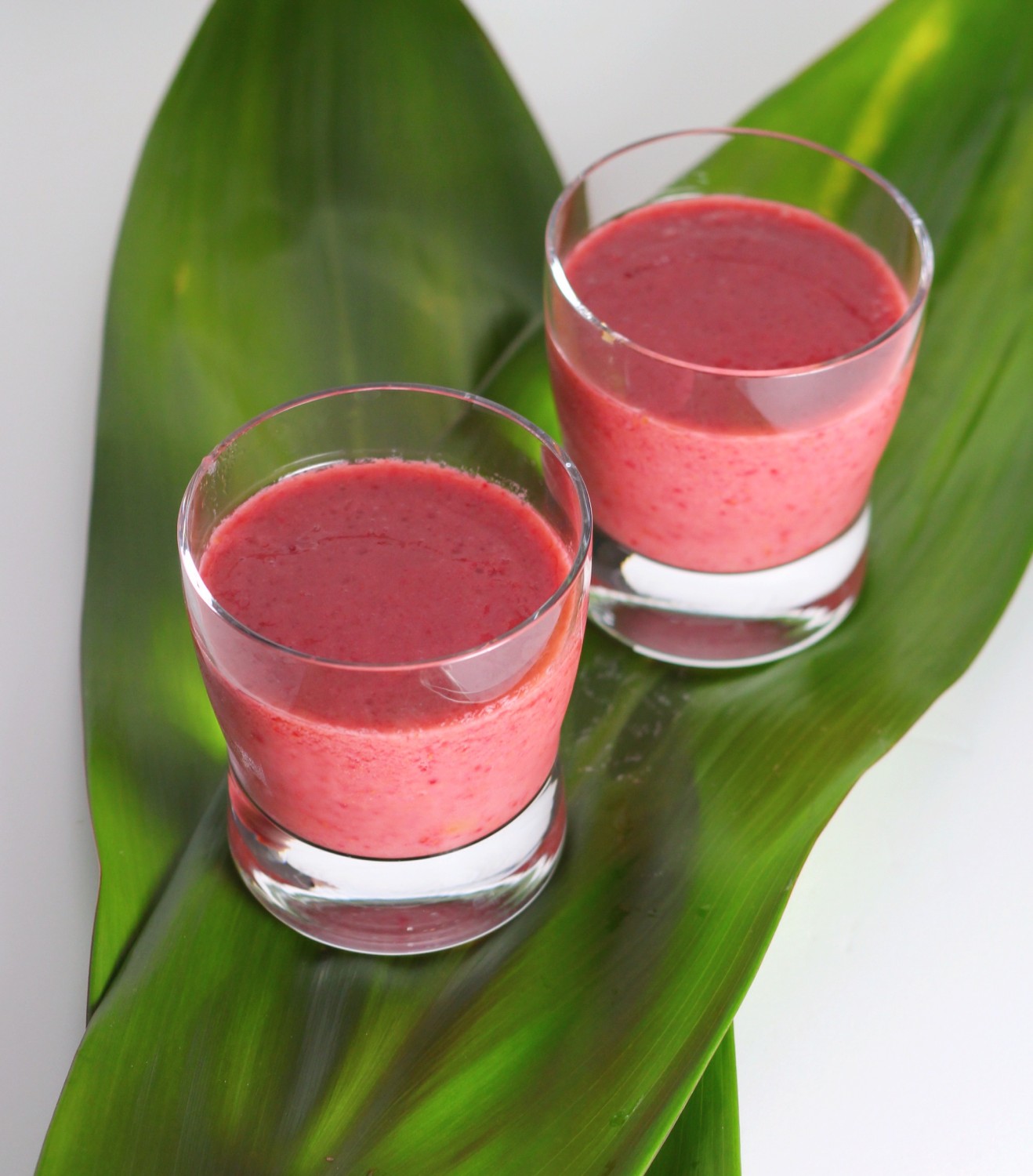 Every breakfast is pretty much a smoothie breakfast for us!   Sadly though, I am a total amateur when it comes to making smoothies. I like to go rogue and eye ball everything and so when I make our breakfast smoothies, it's a real disaster!  One minute, my smoothie is too thick and so I add more liquid and next it's too liquidy and so I add more fruit and the cycle starts over and next thing you know, I've made enough servings for an entire bus load of kids!    Our expert smoothie maker is my husband and every morning he sends me to work with a mason jar full of his own mixes.  The guy is a smoothie master that he can actually open up his own little stall and I am sure he can make tonnes of money (wait, this idea might be my own key to retire early!).  Arkadi's come up with some pretty good combos, but so far my personal fave is his mango smoothies mixed with chia seeds and spinach or kale.    One day though, to mix things up, Arkadi decided to combine raspberry and apricot and you know what, the combination totally works! Raspberries can be very tart, but when you combine raspberries with apricots, the subtle sweetness of apricots dulls down the tartness of raspberries.  If you'd like to mix it up and try a new fruit combo for your smoothies, here's the recipe for you to try out:

Raspberry and Apricot Smoothie
Author:
sprinkles and sauce
Ingredients
1 cup frozen raspberries
3 medium size apricots
1 cup almond milk
¼ cup maple syrup (optional)
Instructions
combine all ingredients together in a blender
blend thoroughly
serve and enjoy!