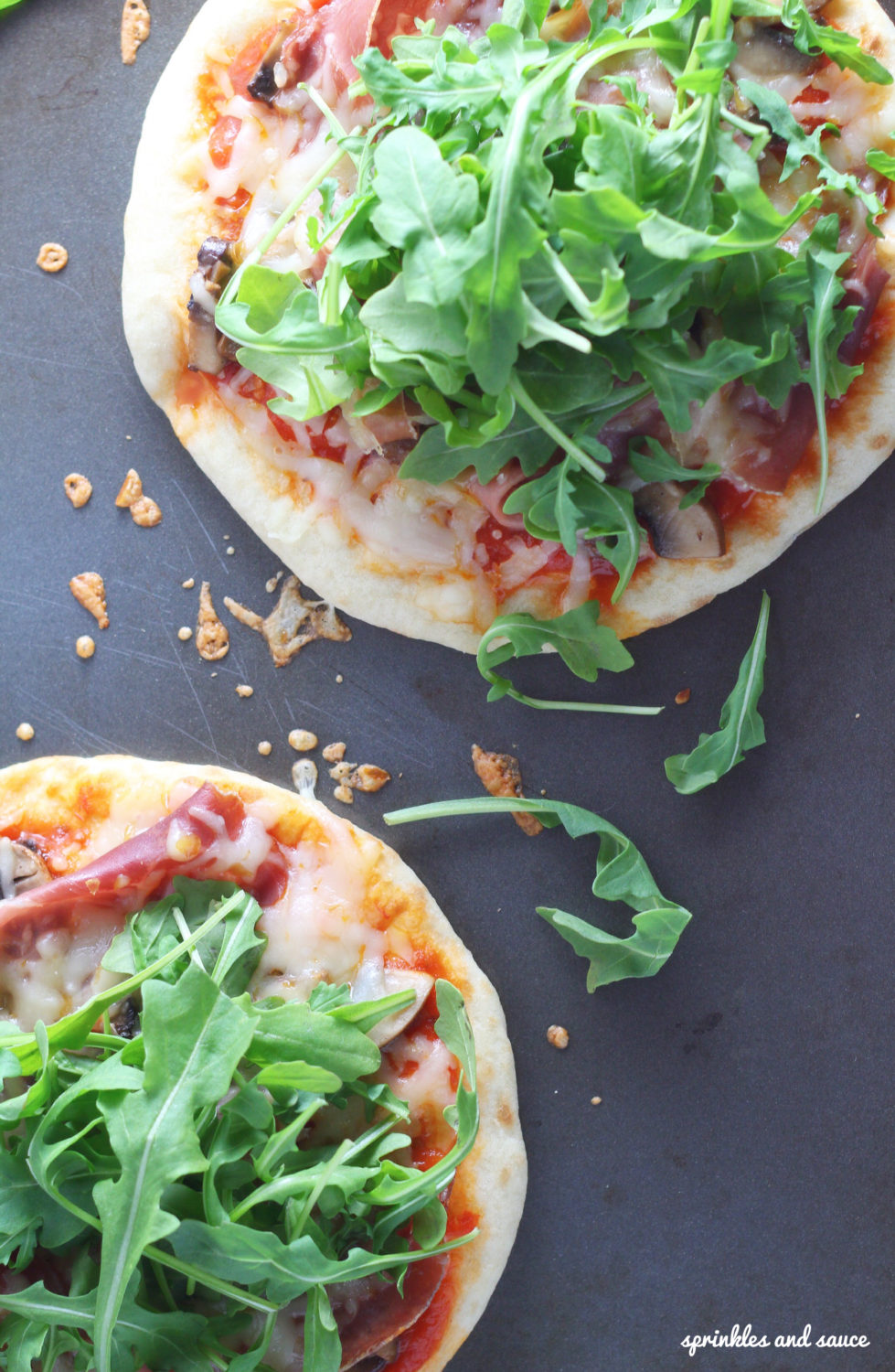 What do you do when you need to clean up your fridge?  Well, you make pizza of course!  We had little bits of everything leftover sitting in the fridge and so we decided to make a quick pita pizza topped with prosciutto, mushrooms and arugula.  It not only helped clear our fridge of leftovers, it also made for a perfect lunch! So if you've got some leftover meat, marinara sauce, cheese and greens, here's how you can use them:

Pita Pizza with Prosciutto, Mushrooms and Arugula
Author:
sprinkles and sauce
Ingredients
4 pitas
1 cup of marinara sauce
1 cup of shredded smoked mozzarella
12 slices of prosciutto
1 cup of fried mushrooms
a handful of arugula
Instructions
Fry up the mushrooms with butter and season with salt and pepper. Set aside.
Spread marinara sauce on your pitas and top each one with a little bit of the smoked mozza.
Evenly divide the proscuitto and fried mushrooms on all four pitas.
Top with the remaining shredded mozza.
Broil the pita pizzas until the cheese has melted.
Finish off by topping each one with arugula.