Ever been to La Cubana on Roncesvalles ? What do you think of their food and service?  To be truthful, it took us awhile to try La Cubana when they first opened because of some bad reviews online with respect to their service.   Not sure if the complaints were warranted or not, but we don't have any complaints ourselves. Their menu is not overly extensive, but they make good food.
So here's what we really liked from La Cubana's menu: habanero glazed fried squid to start (don't forget to order these rings of tastiness.  The squid is cooked perfectly and the glaze has just the right amount of sweet to spicy ratio), pressed Cubano sandwich for the mister (who doesn't like hot sandwiches anyway and oh yeah, melted, gooey, cheese!) and for me, grilled Cuban shrimp served with red cabbage slaw (if you're not a cabbage lover, try this one and you will be converted), rice and beans and tostones (not my personal fave, but the husband didn't mind taking it off my plate).
So if you find yourself on the west end or just want to try something different, try La Cubana (they have two locations, one on Roncesvalles and one on Ossington) and let us know how you like it.   In the meantime, here's some pictures for you to whet your appetite. Enjoy!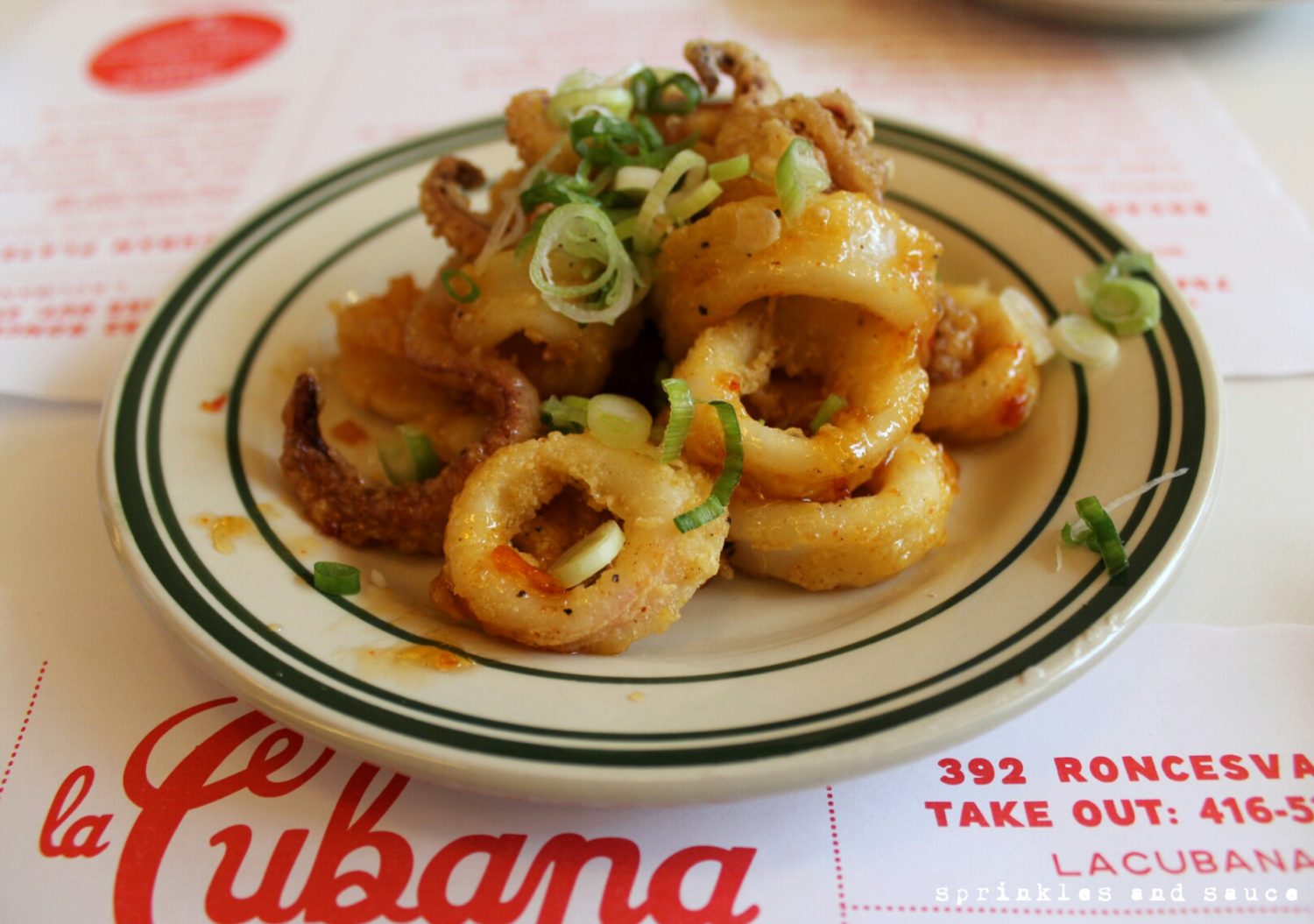 We could have probably eaten another plate or 5 of their habanero glazed fried squid!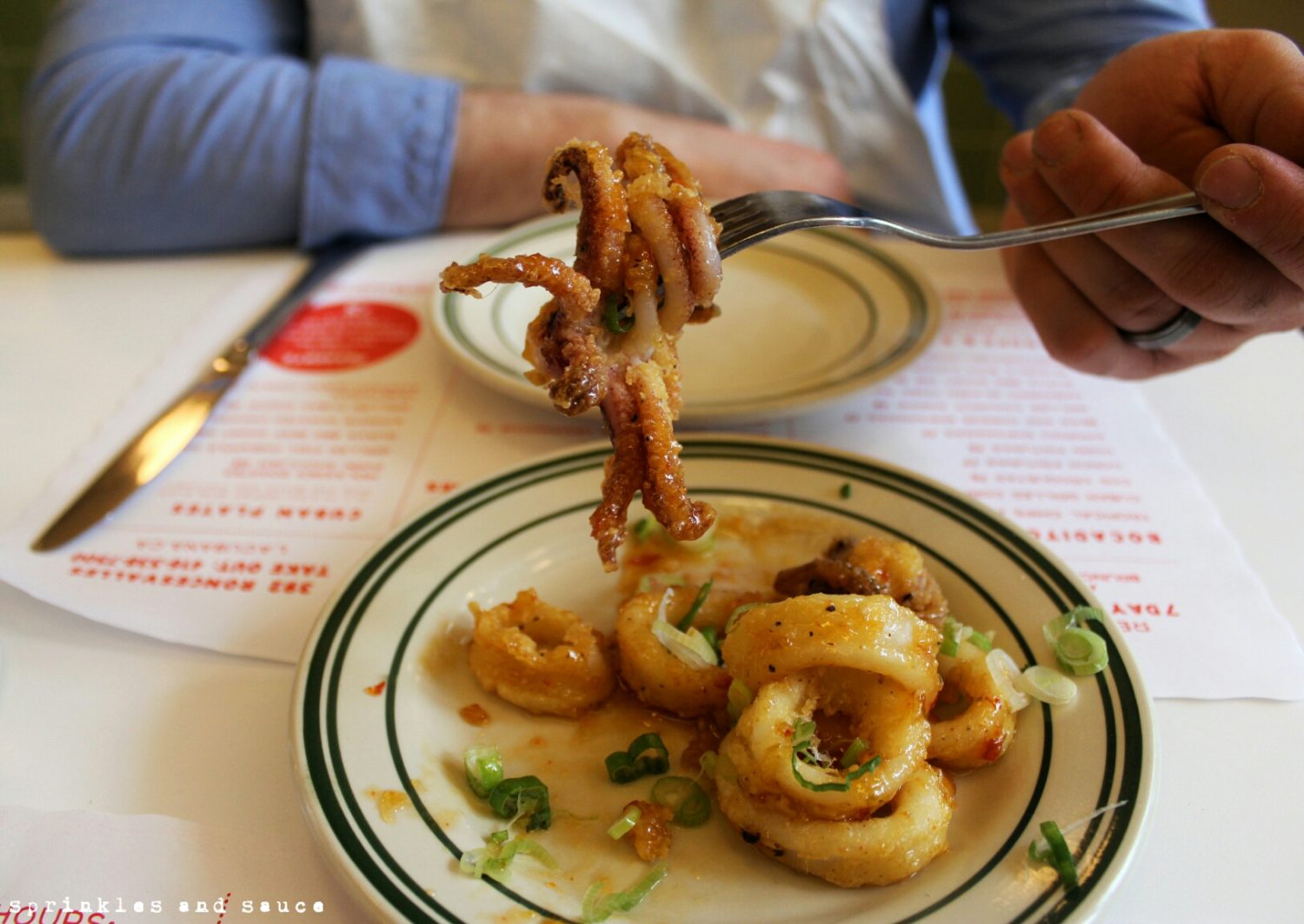 My favorite part!