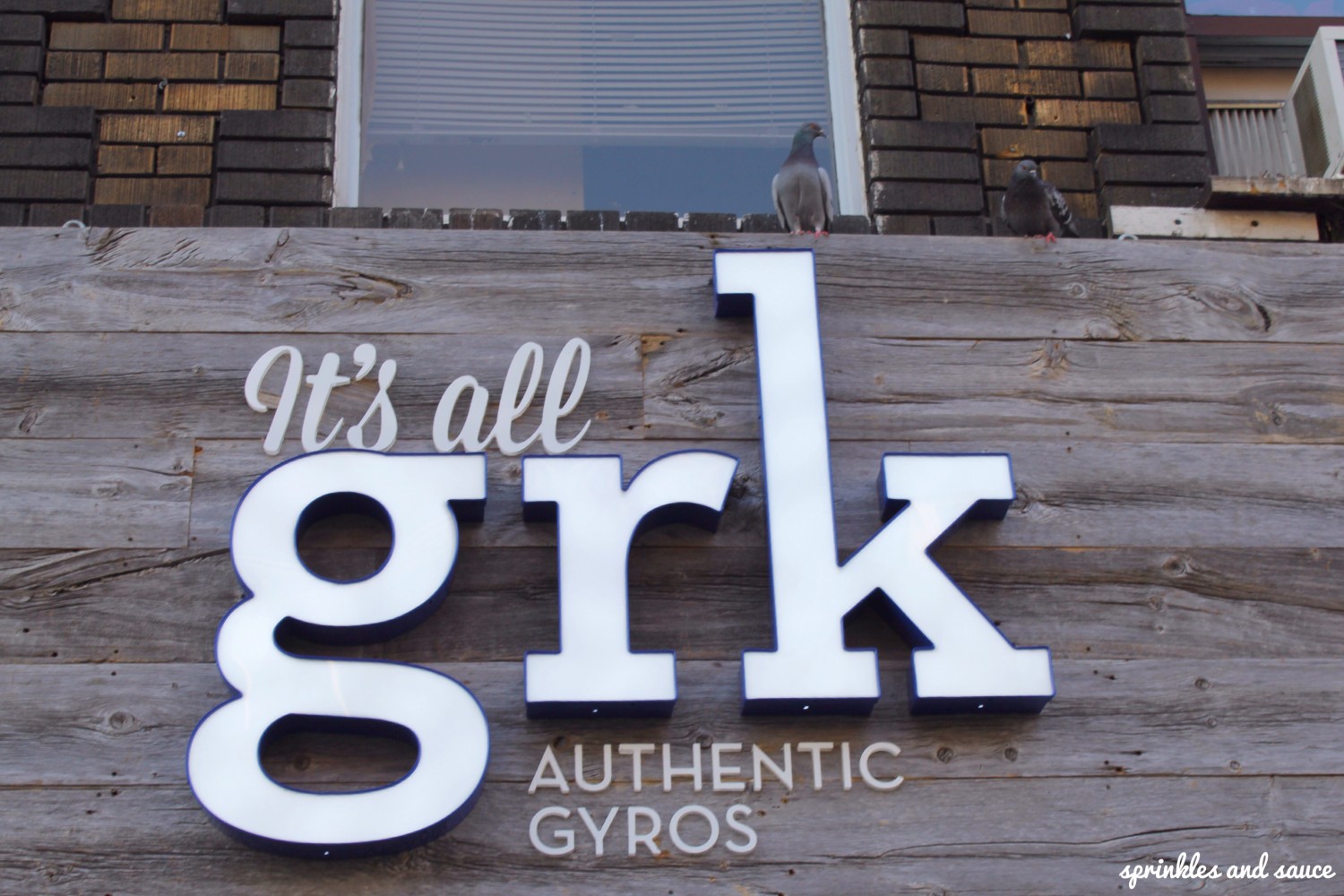 We are not your typical meat and potatoes couple.  Actually, to be honest, we rarely have meat and potatoes. However, when we do eat meat and potatoes, we prefer ours Greek style! We live in the exact opposite end of Greektown here in Toronto and when we are craving Greek food, we usually need to trek it all the way across the city (that's right, it's a trek – with summer traffic and road closures)!  So we were real glad to stumble upon It's All GRK.  They have two locations so far and the one we visited is on Bloor West.  The menu is simple, the decor is contemporary, the food is authentic and the portions are huge!  Next time you're craving Greek food or just want a variation from your regular meat and potatoes, try out It's All GRK and you won't be disappointed.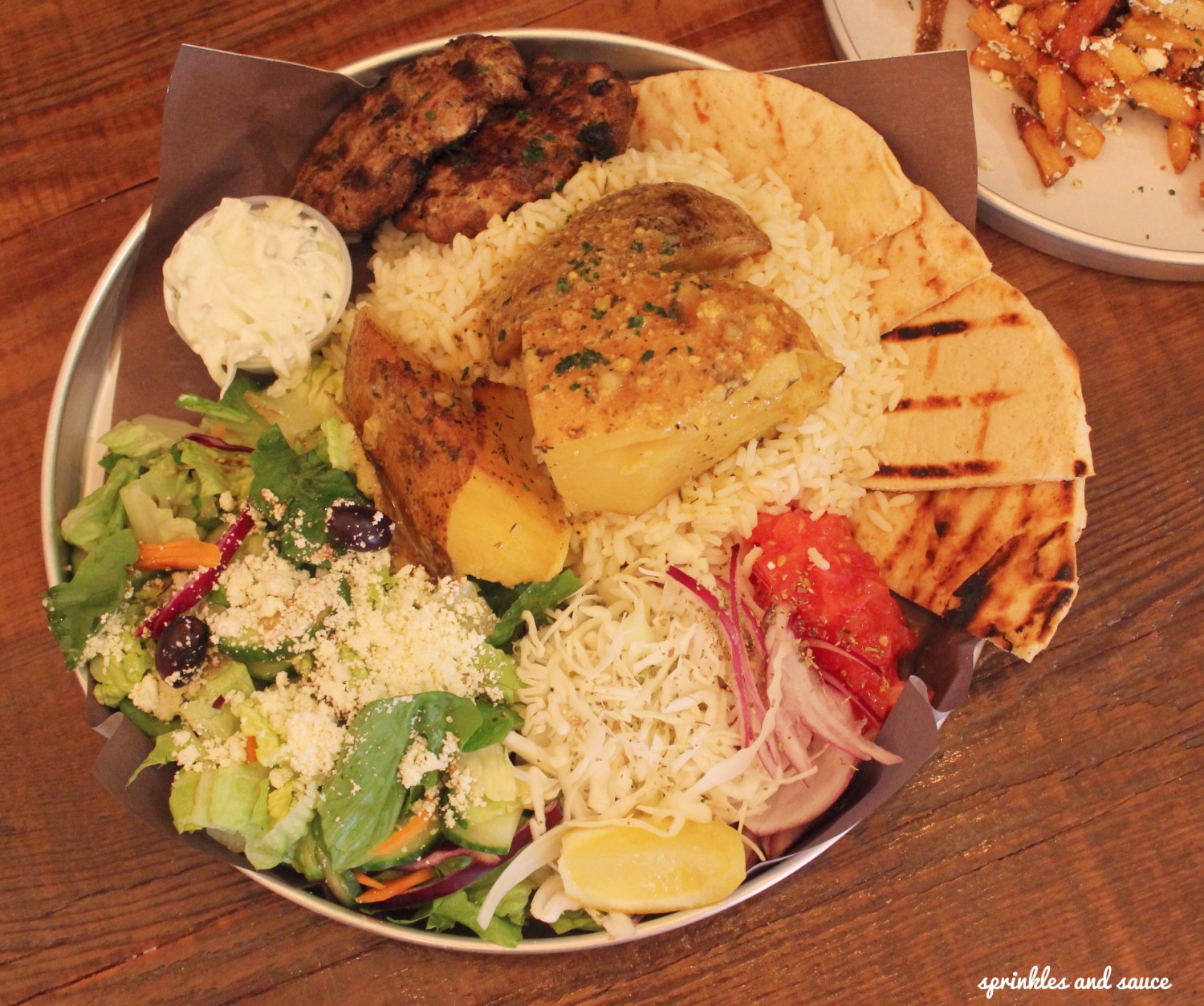 Yia Yia's Big Dinner: Beefteki Dinner served with potato forno, rice, pita, tzaziki, tomato and salad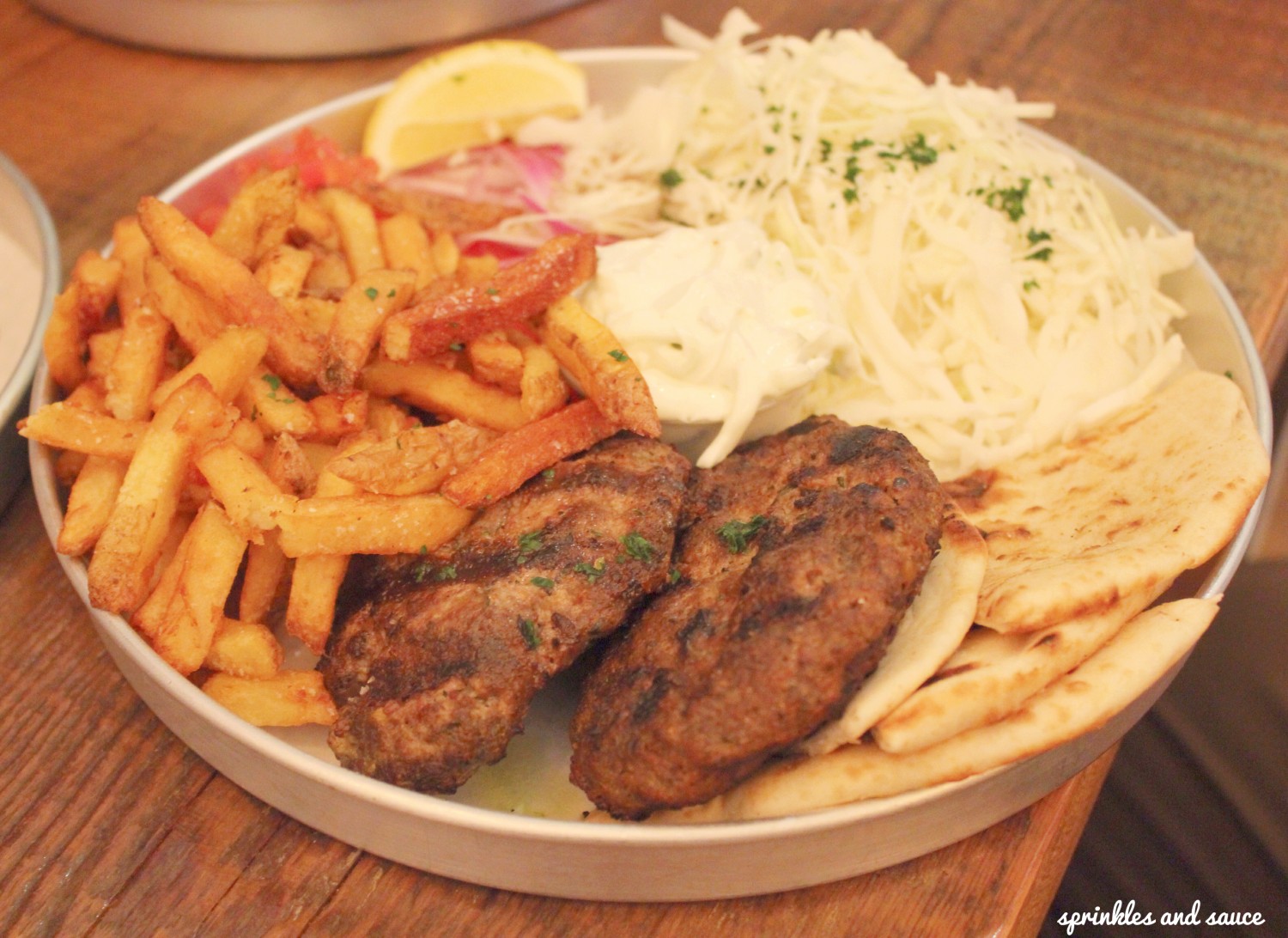 Piatos:  Beefteki Piatos served with fries, tzaziki, red onion, tomato and pita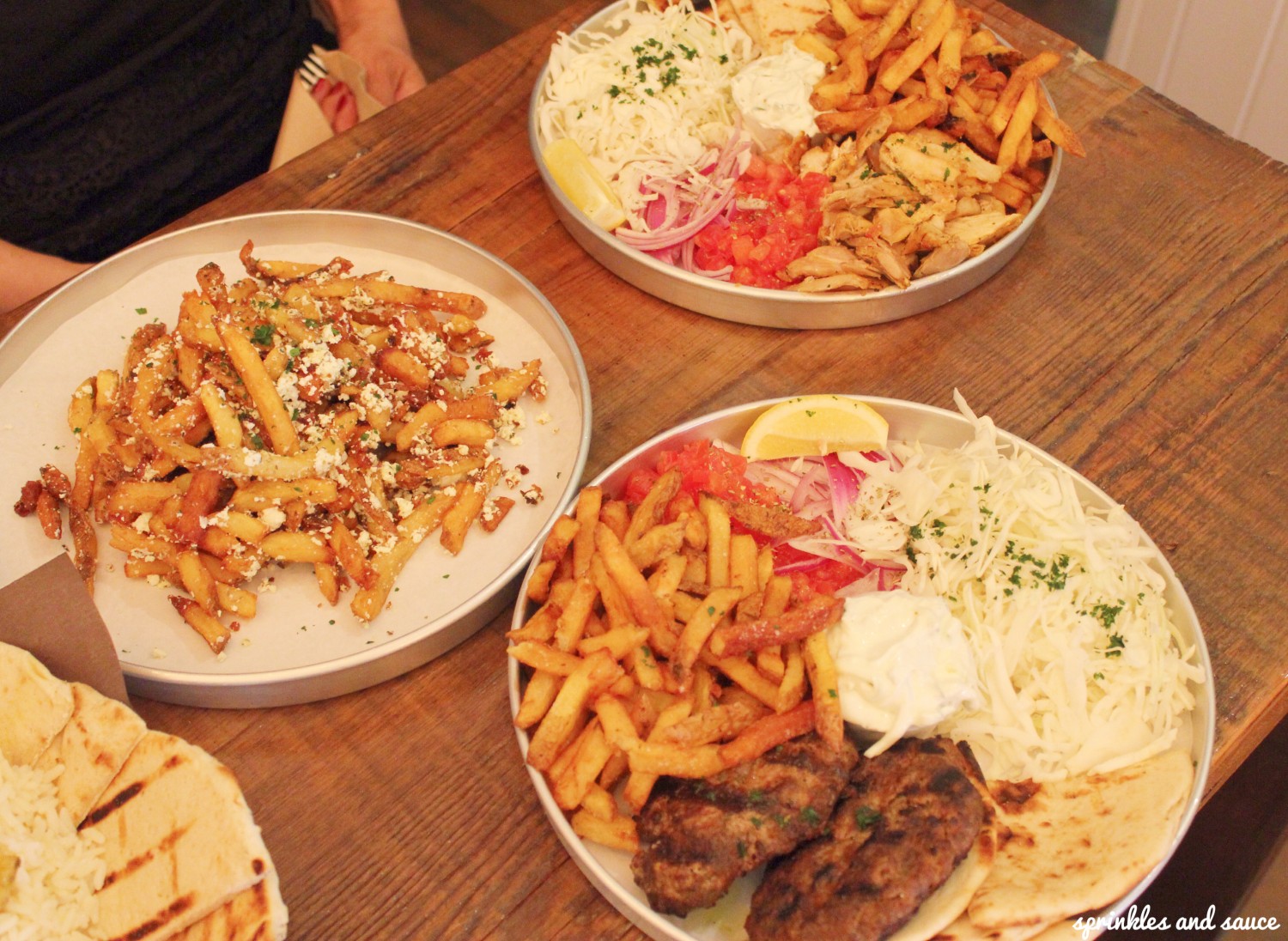 Paitos: Over on the upper right hand side is the chicken piato with salad and fries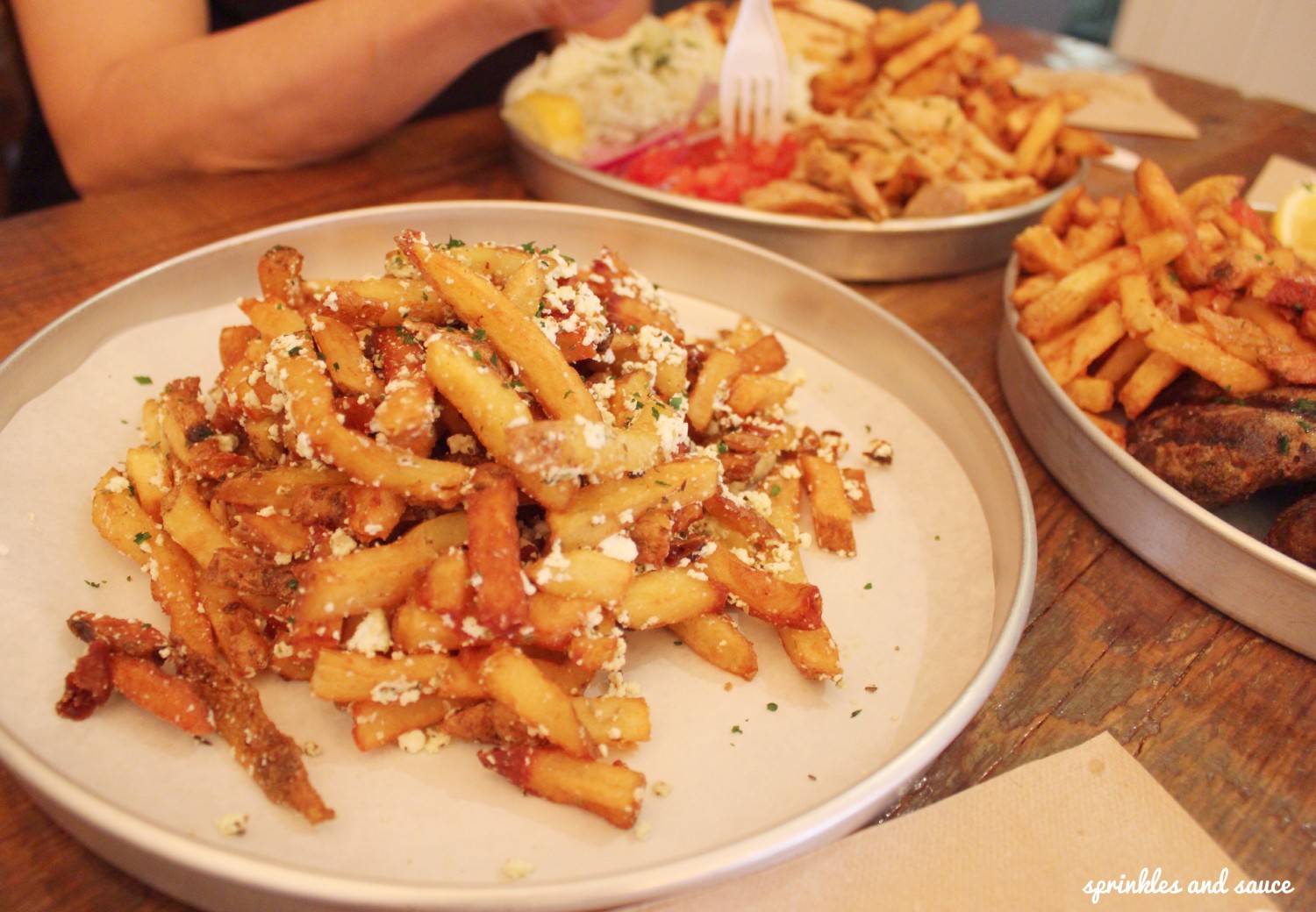 Mezze:  GRK fries  (fries with crumbled feta and oregano)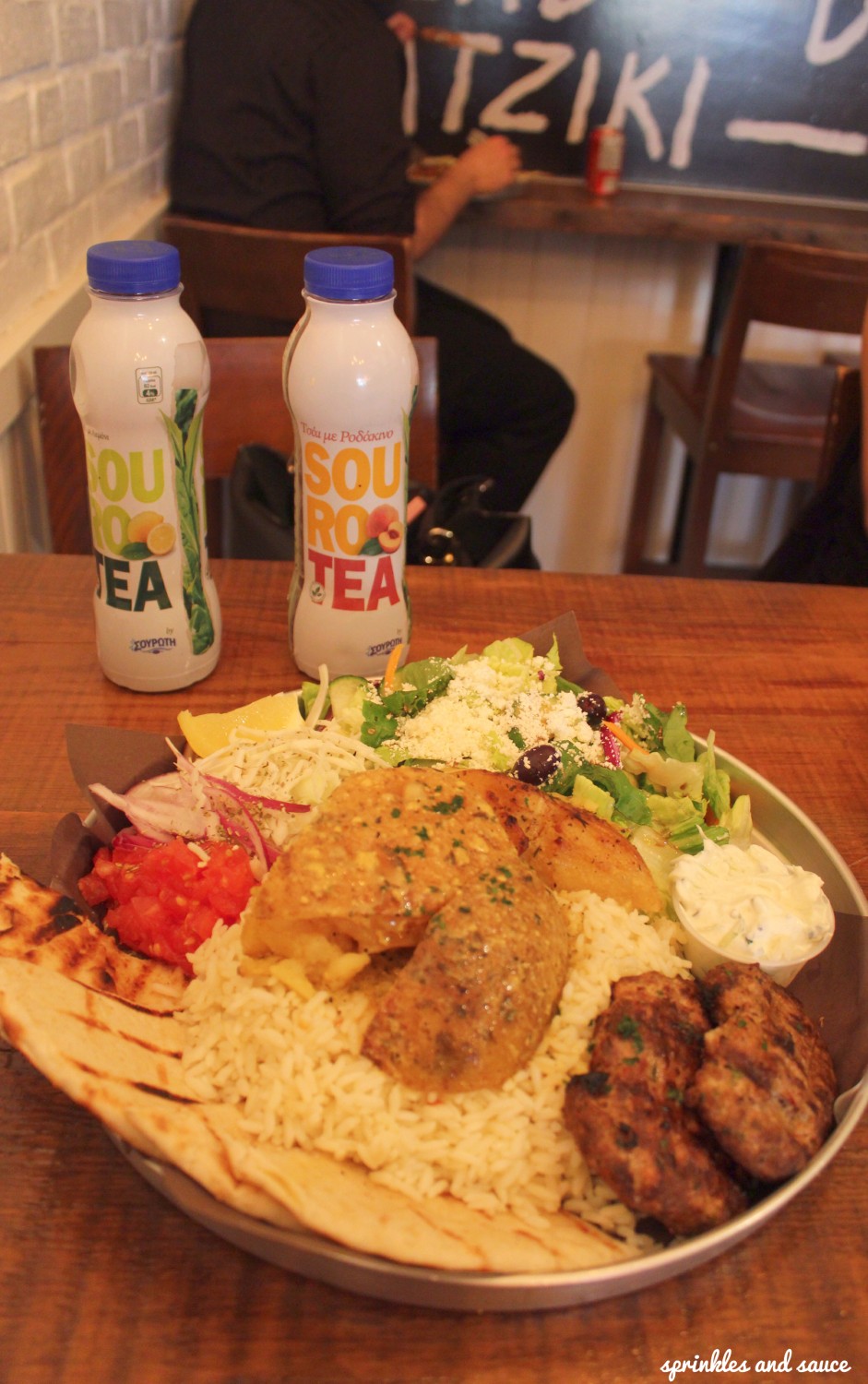 Greek Iced Teas to wash all the food down!