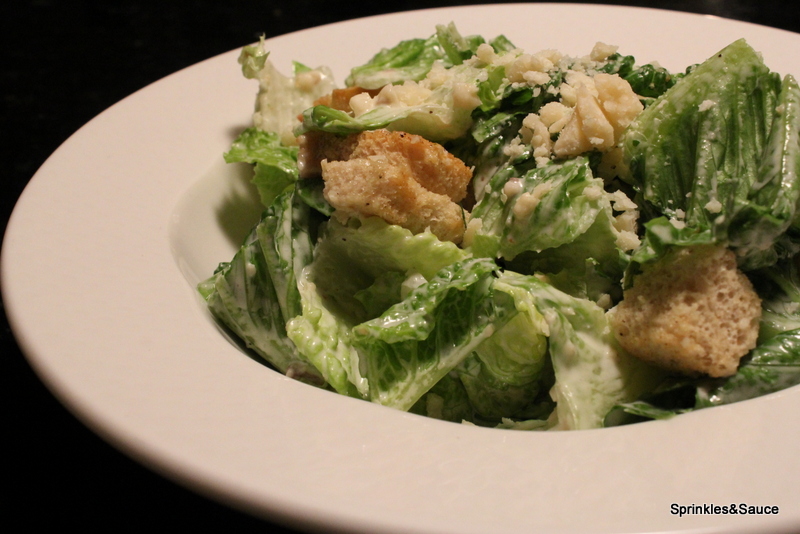 A long time ago, my brother decided he was going to go on a diet and just eat salads. I was proud of him for deciding to do that! That is until I saw what his salad choice was – good old ceasar salad! Likely ceasar salad would not fit in the healthy salad category but the truth is-everyone loves a classic ceasar salad! Impress your family and friends by making your own ceasar dressing. Here's a super fast and easy recipe for you:    
Easy Ceasar Salad
Author:
adapted from allrecipes.com
Ingredients
For the dressing:
3 cloves of garlic, peeled and minced
¾ cup mayonnaise
6 anchovy fillets, minced
6 tablespoons grated Parmesan cheese
1 teaspoon Worcestershire sauce
1 teaspoon Dijon mustard
juice from half a lemon
salt and pepper
For the croutons:
butter, melted
salt and pepper
bread, cubed or torn into bite size pieces
For the salad:
romaine lettuce
parmesan cheese
lemon juice
salt and pepper
Instructions
In a bowl, add the minced garlic, mayonnaise, minced anchovy fillets, parmesan cheese, worcestershire sauce, dijon mustard and mix until all ingredients are combined. Then squeeze half a lemon over the dressing and season with salt and pepper.
Toast the bread cubes in the oven.
To assemble the salad, in a big bowl add the lettuce, dressing and croutons. Garnish the salad with lemon juice, parmesan cheese and season with salt and pepper, if necessary.