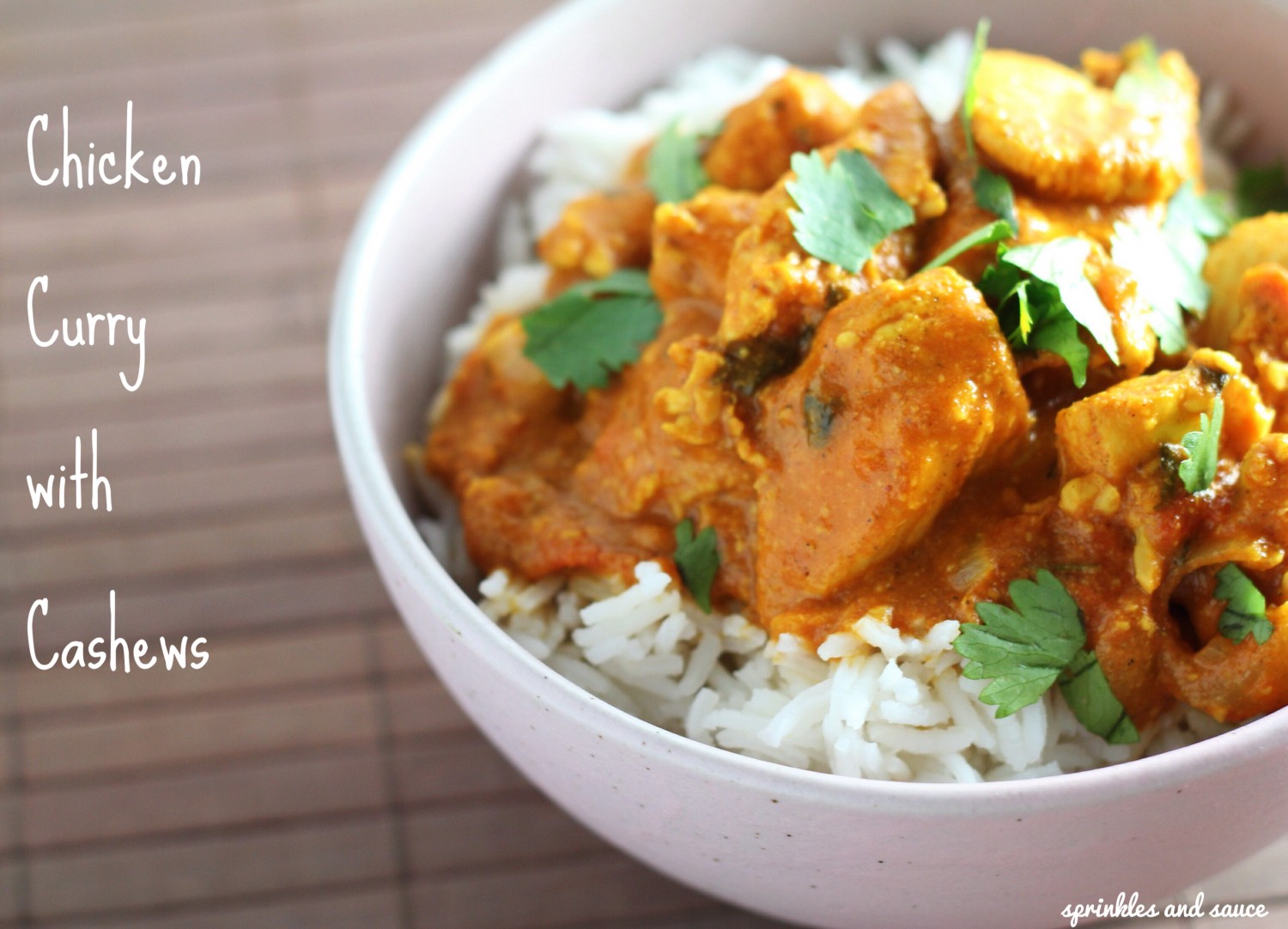 Cold days call for comfort food and our comfort food craving today calls for some chicken curry! We love this recipe and this  has been our go to chicken curry recipe because:  1) it's tasty and 2) it's super easy to make! So here's the recipe for you and hope you enjoy it as much as we do: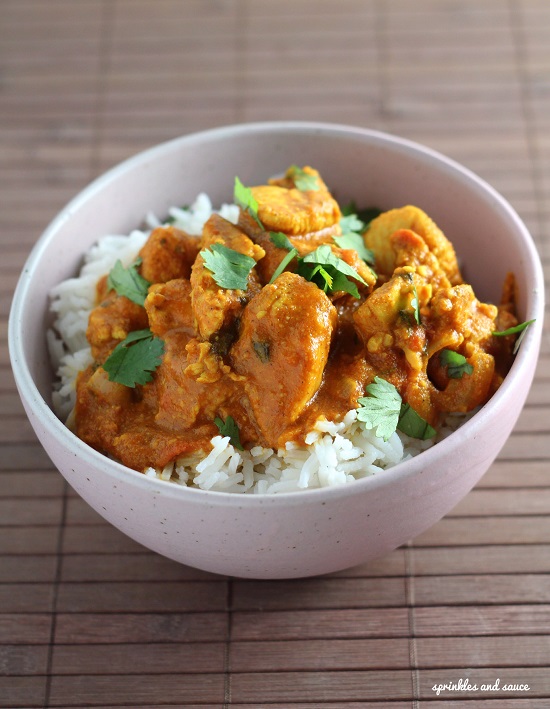 Chicken Curry with Cashews
Author:
sprinkles and sauce
Ingredients
half a stick of butter
1 large vidalia onion, chopped
2 garlic cloves, minced
1 tablespoon ginger, peeled and chopped
4 tablespoons curry powder
2 teaspoons salt
1 teaspoon ground cumin
half a teaspoon cayenne
4-5 chicken breasts, cubed
1 can of 14.5 oz diced tomatoes, including juice
¼ cup of cilantro, chopped
¾ cup cashews, ground
¾ cup yogurt
Instructions
Heat butter over low heat and then add the chopped onion, garlic and ginger, stir until softened.
Add curry powder, salt, cumin and cayenne and stir until fragrant.
Then add the chicken breast, cook and stir to coat with spices.
Then add the diced tomatoes and cilantro and bring to a simmer.
Then cover and simmer until chicken is cooked through.
To finish off, add ground cashews and yogurt and simmer gently until sauce is thickened.
Serve with basmati or jasmine rice.