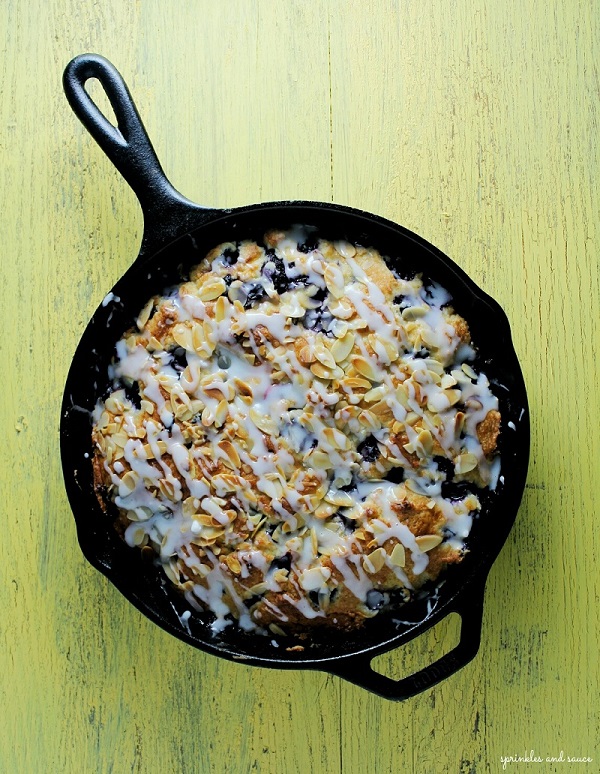 Oh hai! It's been awhile since we posted a food post.  Fall is probably our most favorite season.  We love everything about fall and most people, we reckon, love fall too! I guess everyone does except for those who suffer from seasonal allergies (like me, but I still like fall)! One of my fave activities in the fall is baking.  Like I've said many times before there is something relaxing and calming with baking.  Well, that is if what you're baking turns out.  Over the years I've learned that to be successful in baking, even if it's a simple cookie or cake, preparation is key.  You need to read the recipe in its entirety, make sure you have all the ingredients and equipment on hand, measure out all your dry and wet ingredients before hand and follow the recipe.  Well, sometimes I go rogue and stray a bit from a recipe and use a different pan or add a sprinkling of chopped nuts.  Some recipes are forgiving and allow you to play around a bit, but for the most part, if the recipe is good and you follow it religiously, you're sure of success!
I've posted from alexandracooks.com before and this is my second successful recipe from her! And likely it won't be the last! I love breakfast cakes because they're easy to make and they satisfy your craving for a slice of cake without all the trouble of layering and frosting a cake! And I reckon they're a bit healthier than say a chocolate cake, so you can eat a slice or two without any guilt.  This recipe is easy, simple and fast.  And you likely have all or most of the ingredients in your pantry and you don't need to buy any special ingredients or spend a lot of money to make this cake.  Bonus factor: if you get a call from a friend or your mother in law and they want to pop by, you can easily put together this cake and have it ready by the time they come by and it will look like you went through so much trouble to make it for them!  And how can you go wrong with blueberries and lemon? Have I convinced you yet ? Well, here's the recipe for you:

Buttermilk Blueberry Breakfast Cake
Author:
alexandracooks.com
Ingredients
½ cup unsalted butter, room temperature
2 tsp. lemon zest or more — zest from 1 large lemon
⅞ cup* + 1 tablespoon sugar**
1 egg, room temperature
1 tsp. vanilla
2 cups flour (set aside ¼ cup of this to toss with the blueberries)
2 tsp. baking powder
1 tsp. kosher salt
2 cups fresh blueberries
½ cup buttermilk***
Instructions
Preheat the oven to 350ºF. Cream butter with lemon zest and ⅞ cup of the sugar until light and fluffy.
Add the egg and vanilla and beat until combined. Meanwhile, toss the blueberries with ¼ cup of flour, then whisk together the remaining flour, baking powder and salt.
Add the flour mixture to the batter a little at a time, alternating with the buttermilk. Fold in the blueberries.
Grease a 9-inch square baking pan (or something similar) with butter or coat with non-stick spray. Spread batter into pan. Sprinkle batter with remaining tablespoon of sugar. Bake for 35 to 45 minutes. Check with a toothpick for doneness. If necessary, return pan to oven for a couple of more minutes.
(Note: Baking for as long as 10 minutes more might be necessary.)
Let cool at least 15 minutes before serving.
Notes
* ⅞ cup = ¾ cup + 2 tablespoons
** This 1 tablespoon is for sprinkling on top
*** To make homemade buttermilk, place 1 tablespoon of vinegar or lemon juice in a liquid measuring cup. Fill cup with milk until it reaches the 1-cup line. Let stand for five minutes. Use only ½ cup of the prepared mixture for the recipe
I used my new Lodge cast iron 10 inch skillet for this cake and added a simple
lemon glaze
.
Additionally, if you ever feel like making your own buttermilk feel free to visit My King Cook blog post which takes you through a number of ways of creating your own homemade buttermilk!