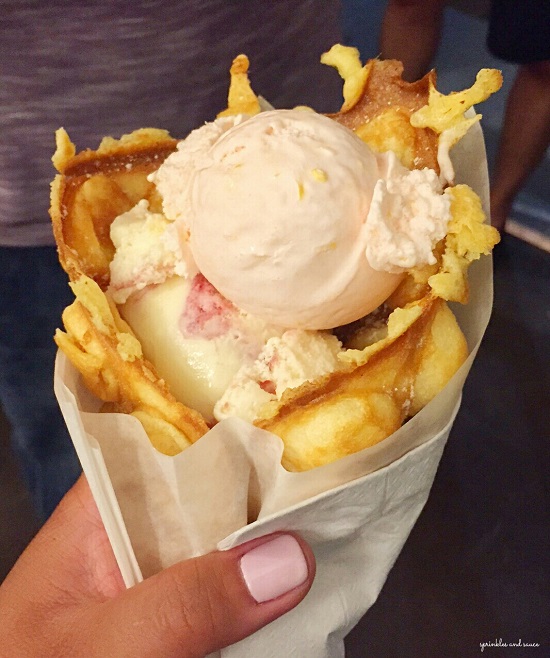 "Ice cream had become one of the necessities of life. A party without it would be like a breakfast without bread or a dinner without a roast."   From Godey's Lady's Book, XLI, August 1850 edition commenting on hand-cranked ice cream freezers.*
I came across the above noted quote when I was doing a bit of research on the origins of ice cream.  I know, I know, you likely think I'm bored out of my mind to be doing research on ice cream! I was curious about this much beloved treat (we feel sad for you dairy intolerant friends for missing out) and so I went on a couple of websites to read a bit about ice cream and its beginnings.  Apparently, ice cream dates back to the second century B.C. and no one really knows who truly invented ice cream.  In America,  ice cream was considered an exotic, rare dessert reserved for the elite until the 1800s.  It was during WWII that ice cream became a big hit to the soldiers because it served as a morale booster for them and after the war, ice cream pretty much became everyone's favorite dessert!
The quote above, for me, is so true –  ice cream has become a necessity of life.  For most of us, when we think back about our childhood, at least one cherished memory involves ice cream whether it's a simple vanilla cone or a strawberry sundae or a banana split or an ice cream sandwich!  My mom used to work for an ice cream company when I was little and one of my fondest memories is having a banana split when we'd pick her up from work.  For Arkadi, growing up in USSR, he remembers going to ice cream booths to buy his favorite treat – an ice cream log made with vanilla ice cream covered in chocolate.
Thankfully, for us, Toronto is full of ice cream shoppes! And this summer, we were finally able to check out Bang, Bang Ice Cream.   The one drawback about Bang Bang is the line up.  No matter what time you go in the summer, the line up is long.  But it's long for a good reason.  Bang Bang does not disappoint.  They have very interesting flavours like – london fog, totoro (taro ice cream with coconut shavings), burnt toffee, orange cardamom, raspberry lemonade, etc.  And you can have your ice cream scoop(s) in a cup or a Hong Kong style waffle (there's a bit of waiting time for this option) or sandwiched between half or a full cookie or profiterole! No matter what you pick, you won't be disappointed.  Well, you could be disappointed if you chose to have just one scoop in a cup because it's so good that you'd be kicking yourself for not ordering more! Apparently they have vegan options as well.  So before summer ends, I recommend making some time in your schedule and stop by at Bang Bang.  But make sure you bring friends with you because that will make waiting in line a lot better! Here are some pics of our visit at Bang Bang Ice Cream: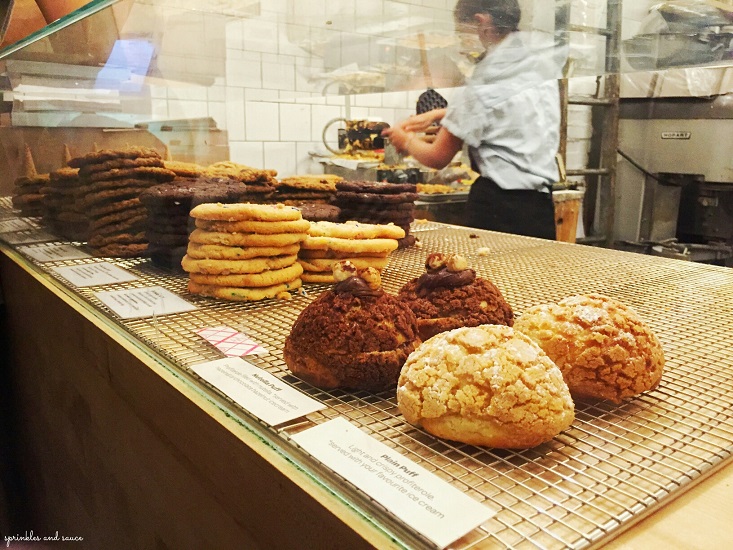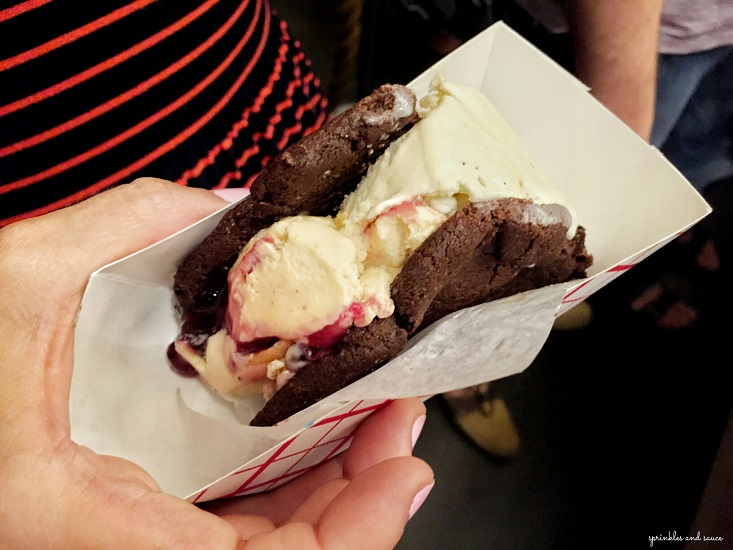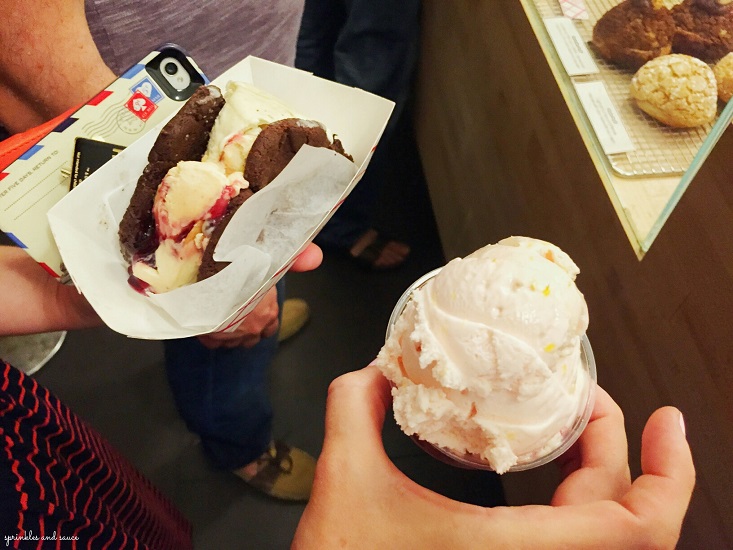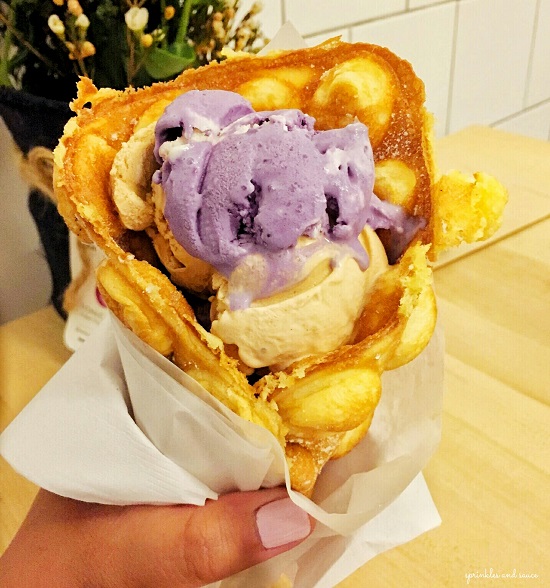 *http://whatscookingamerica.net/History/IceCream/IceCreamHistory.html