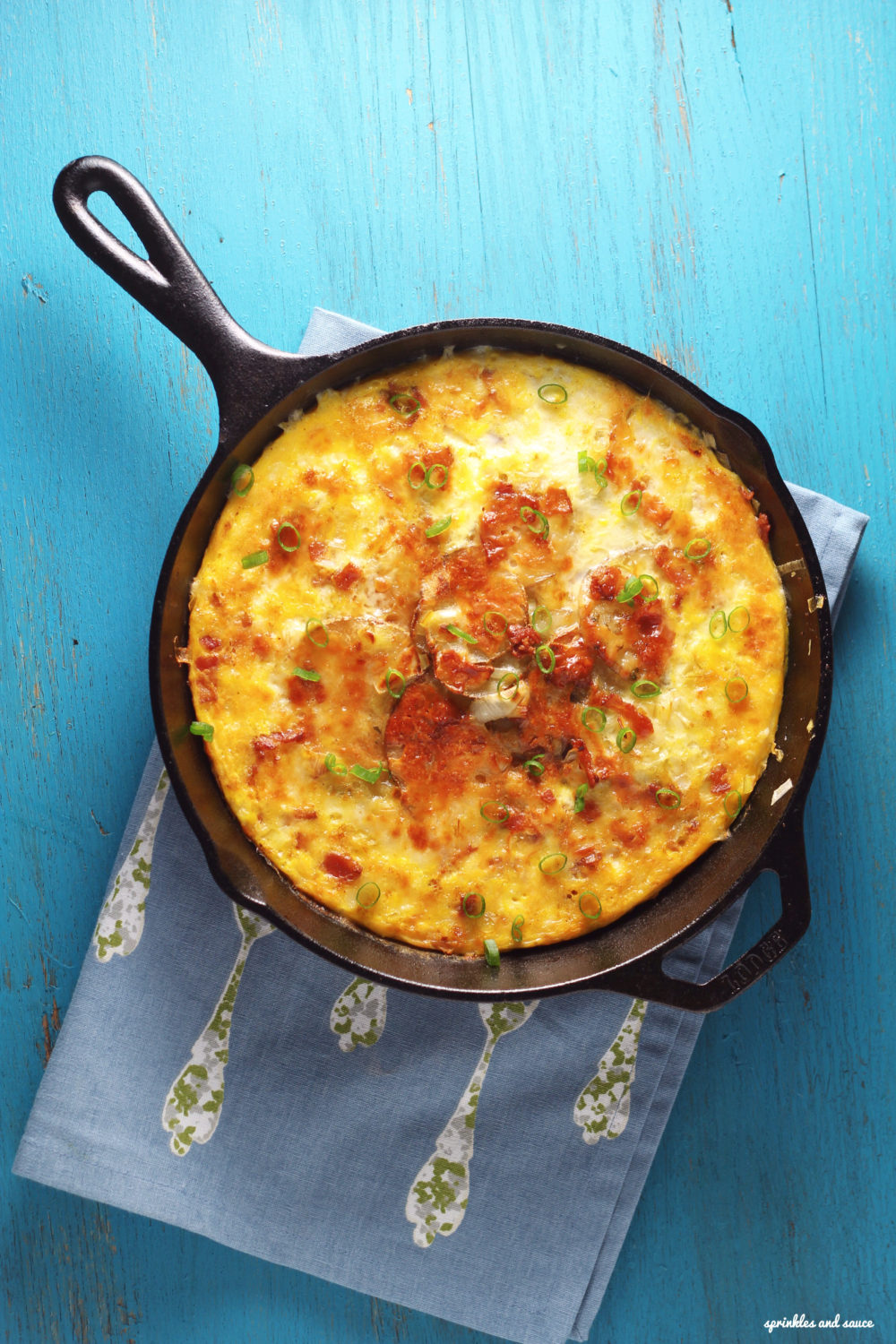 We've been eating a lot more eggs lately being on the Whole30 challenge.  And even though we've always had eggs, in one form or another, weekly, I've only recently come to appreciate how wonderful eggs really are.  I mean, it's a small, but great pleasure to eat perfectly cooked eggs.  I am not sure when the egg trend started exactly, but now I know why so many people seem to be egg crazy.  We've been buying our eggs from Rowe Farms and before going on the Whole30, a carton would last us about two weeks, but now we seem to be finishing 2 cartons a week! With so many restrictions with the Whole30 challenge, finding a food item that is not only healthy and delicious but is also satisfying, is a lifesaver!  And for us, eggs are our comfort food right now.  Hands down.  Best thing ever.
But rewind back a couple of weeks ago and we were enjoying our eggs with a few more non Whole30 friendly food items like cheese and lots of it!  Over the last seven years of marriage, we've made several versions of frittata, but our favourite has to be leek and potato frittata. This leek and potato frittata has everything you need for a complete meal – you get your greens from the leeks, carbs from the potatoes, protein from the bacon and eggs and lots of delicious calcium from all that cheese. I miss cheese.  (I hope I don't pig out on cheese once we're through with Whole30).  So if you want a fast, easy, light meal tonight, try this leek and potato frittata and let us know how you like it.
Side note:  I looked up the word frittata and I found out it means Italian open faced omelette.  Look at that you learn something new everyday.  Thank you worldwide web.

Bacon, Leek and Potato Frittata
Author:
adapted from epicurious.com
Ingredients
8 large eggs
3 tablespoons grated parmesan
Salt and freshly ground black pepper
1 medium potato, peeled and sliced into thin discs about ¼-inch thick
olive oil
½ teaspoon dried basil
1 teaspoon garlic powder
6 slices bacon, chopped
2 stalks of leeks, chopped
½ cup of shredded mozzarella
Instructions
Preheat oven to 375F.
Line a baking sheet with parchment paper.
Layer the potato slices on the baking sheet. Drizzle the potatoes with olive oil. Season with salt, pepper, dried basil, and garlic powder. Bake potatoes in oven until they're just tender.
Meanwhile, whisk together eggs, parmesan, ¼ teaspoon salt, and ¼ teaspoon pepper in a large bowl. Set aside.
Cook bacon in a 10-inch heavy skillet over medium heat, stirring, until crisp. Transfer bacon with a slotted spoon to a large bowl then pour off all but 2 tablespoons fat.
Add the chopped leeks and sauté over medium-high heat until soft, about 3 minutes.
Transfer the sauteed leeks into a small bowl.
Gently layer some of the potatoes onto your skillet, then top with leeks, bacon and shredded mozzarella. Repeat for a second layer of potatoes and use up the leeks and bacon, but keep some shredded cheese aside.
Pour egg mixture evenly over vegetables and cook over medium-high heat for about 3 mins.
Reduce heat to medium and cook, covered, until it appears mostly set, with a moist top and center, 3 to 5 minutes more.
Remove lid then broil frittata 5 to 7 inches from heat until set, but not browned, 1 to 2 minutes. Then top with an even layer of your remaining shredded cheese and continue to broil until browned and bubbling, 1 to 3 minutes (watch carefully).
If using a nonstick skillet, slide the frittata onto a serving plate. If using a cast-iron skillet, cut and serve wedges directly from the skillet.