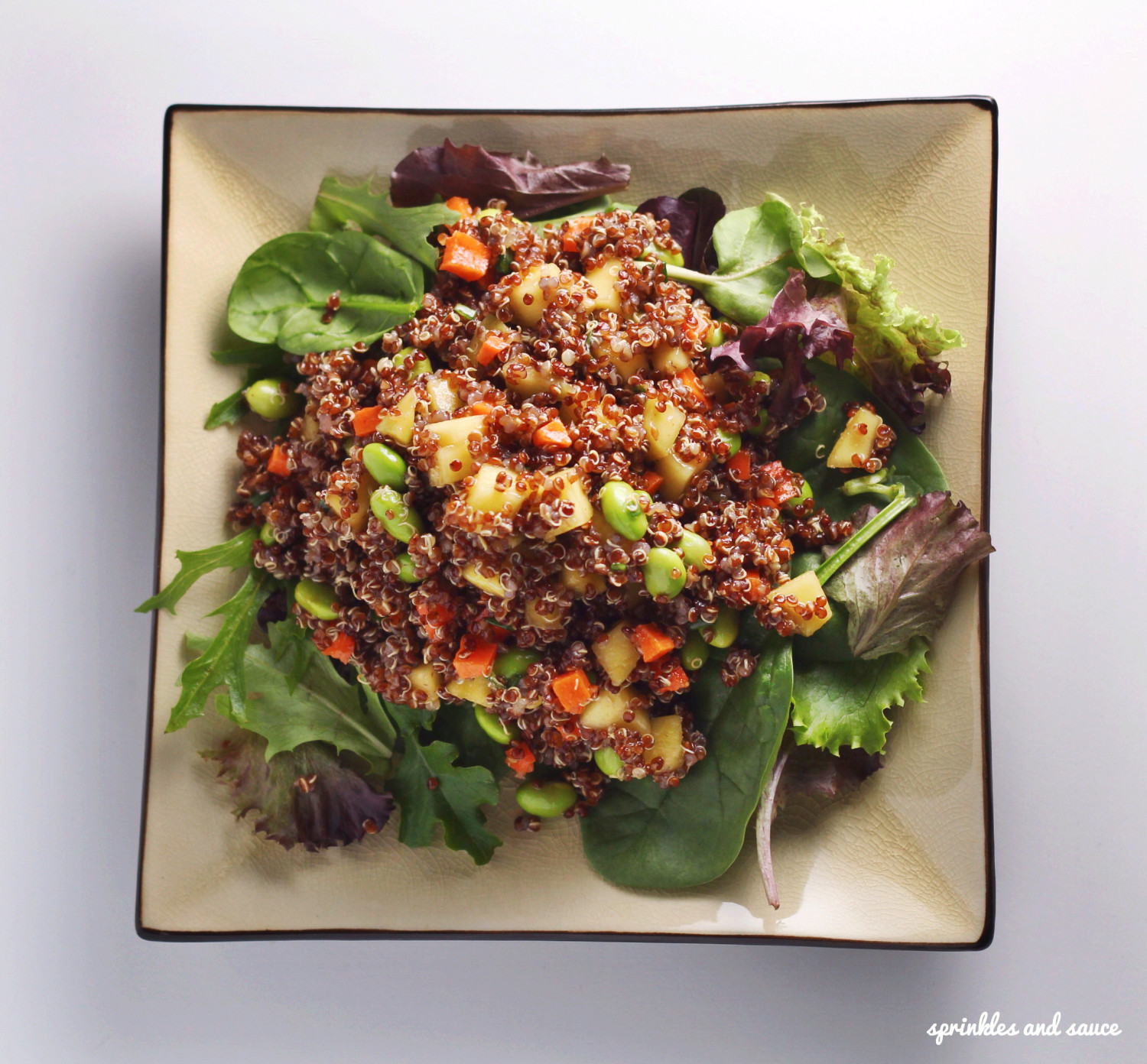 I've been off of work for the last two weeks now and it's been the best two weeks I've had in a long time. Not having to dress up and face people has allowed me to do fun things and different projects I've been meaning to do, but just don't have the time for. The husband and I spent our time off entertaining friends and family and watching Downton Abbey episodes all at once. All these entertaining and lounging at home meant that we also enjoyed our fair share of good food and drinks the last two weeks. The repercussions of such eating and drinking is not good my friend. Not good at all. We may lie to ourselves and tell ourselves "It's not that bad" "It's not you, it's the dryer that shrunk your jeans." But let me tell you this, the scale does not lie. It slaps you in the face with its hard, cold reality that you gained a few pounds while you were having fun eating your good food and enjoying yourself. The scale stares at you every morning and dares you to stand on it and face reality. We had to face reality recently and let me tell you, reality hurts! So in a desperate attempt to reverse the repercussions of our two weeks of good life, we decided to get one of those fitness trackers. Apparently, on average, we are supposed to do 10,000 steps everyday. We have not yet hit anywhere close to even half of that. But, come Monday, January 5, 2015, we're determined to try and hit that mark of 10,000 steps a day. Along with being more aware of our active versus down time, we decided to make sure that our weekday meals are healthy and well balanced. One of our favourite healthy meal is a quinoa salad. We love it because it's easy to put together and it keeps you full for a long time without making you feel heavy, bloated and generally gross. To start off with eating right, we made this Asian Quinoa salad. This salad is packed full of goodness – carrots, edamame beans, quinoa, greens and of course mangoes! Mangoes add a little sweetness and a little more crunch to this salad. It takes very little time and effort to make this salad and you can easily swap the veggies or add some grilled shrimps or chicken or tofu to make it more substantial. So if you are in need of some detoxing, try out this Asian Quinoa Salad to help start you on the road to a better, healthier you. You can either try it with a store bought dressing or with our super yummy sesame dressing. Here's the recipe for you to try:

Asian Quinoa Salad
Author:
sprinkles and sauce
Ingredients
1 cup cooked quinoa
¼ cup diced carrots
¼ cup edamame beans
¼ cup diced mangoes
green onions
salad greens
sesame dressing
Instructions
In a large bowl, combine the cooked quinoa, carrots, edamame beans and mangoes.
Toss the salad with your favourite Asian dressing or use this sesame dressing.
Serve the quinoa mixture on top of salad greens.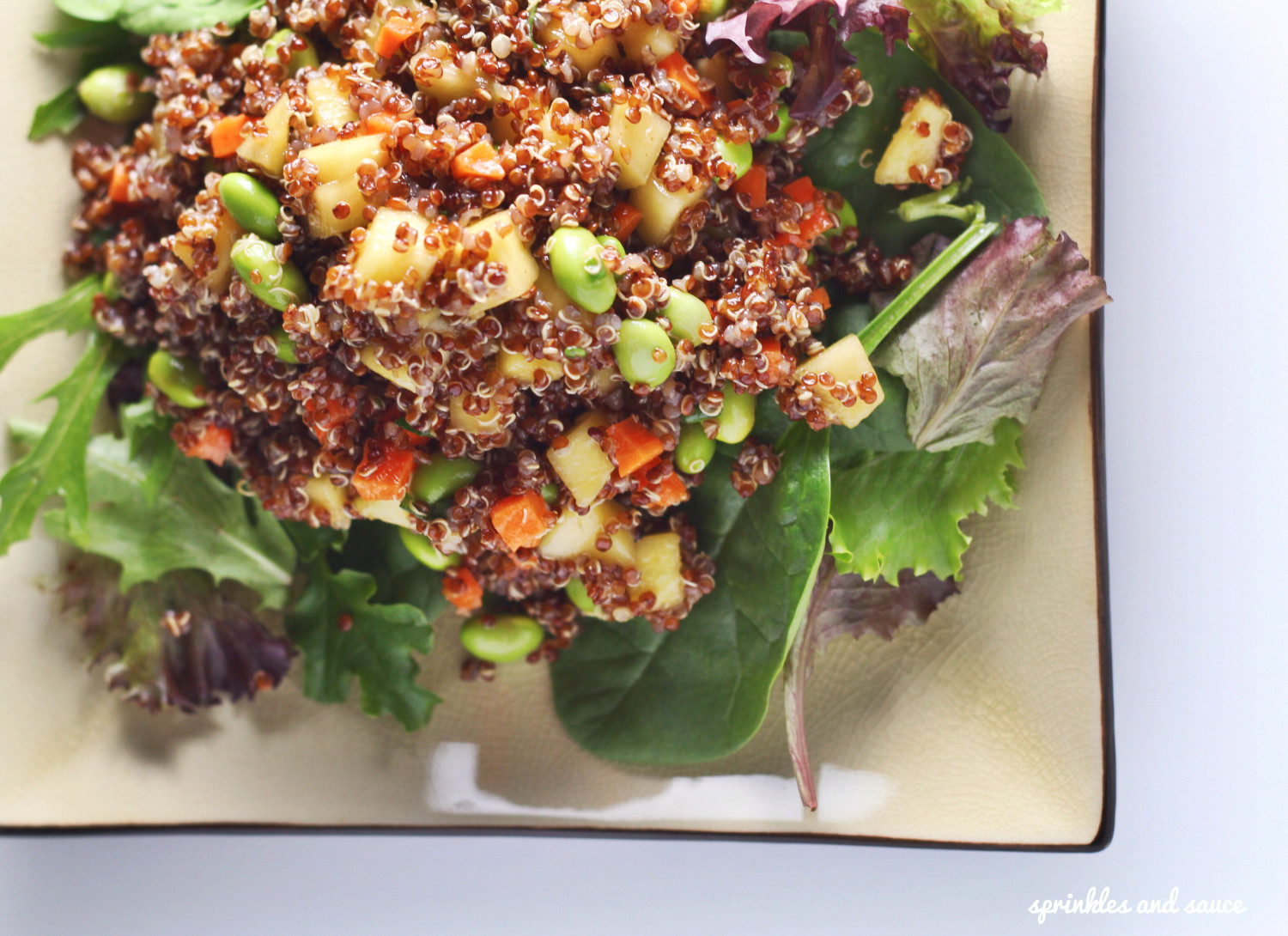 p.s. I like to think you're burning more calories eating this salad because you have to chew so much!